Cole Seely Inks Extension with Honda HRC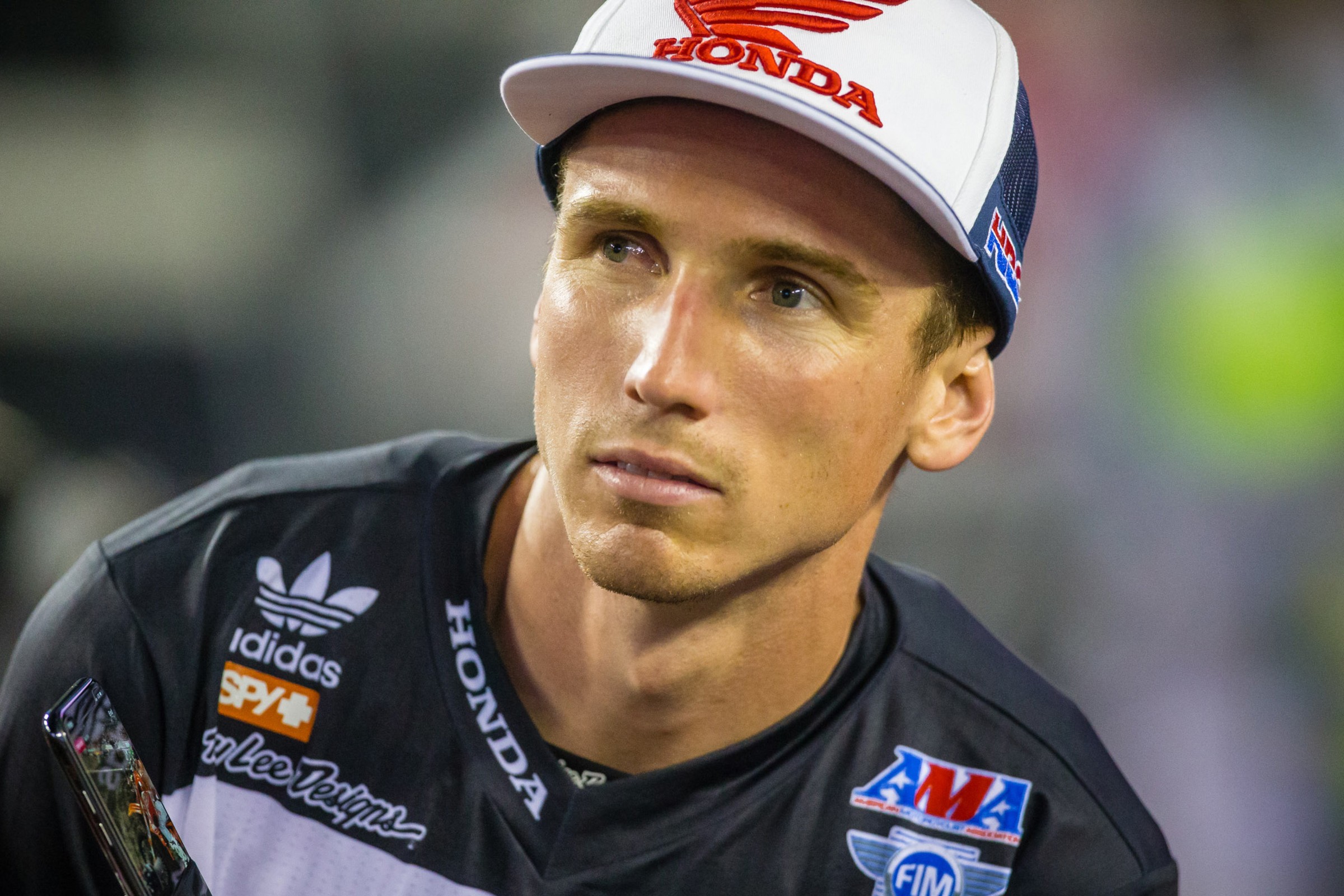 Cole Seely will return to Honda HRC. Seely, who has spent his entire premier-class career with the team, has agreed to a one-year deal that will keep him on the team through the 2019 season.
"I'm really excited to be re-signing with American Honda," Seely said in a statement. "I have an awesome crew around me and we get along great, so I'm eager to get back to work with them. This past year was really rough, so to have a company like Honda continue to back me is amazing. It's one thing to have brand loyalty as a rider, but to have rider loyalty as a brand is saying something huge. This will be my tenth season on a Honda! I'm excited for 2019 but am trying to take things slow and easy right now so I can build myself up and not rush the process. We have started to do some testing, though, so it's been fun getting back into the mix."
Seely missed most of the 2018 season due to a broken pelvis and sacrum sustained in a crash at the Tampa Supercross. He was in a wheelchair for two months due to the injury and just recently returned to riding.
"It's been good," he told us recently of getting back on the bike. "It was a little weird at first. This is the longest I've ever been off the bike, so getting back out there, I thought I was going to feel like I forgot how to ride. But it actually came back pretty quickly. I've just been trying to take it easy and slow, which is hard. Being a professional racer, you just want to go out there and start crushing it right away. So I've just been trying to flow and let the blisters build back up on my hands, all that kind of stuff. I don't feel any pain or tightness or anything, it's just the normal muscles in my back and shoulders that are getting sore. Obviously you don't really get those muscles firing unless you're riding."
Team manager Erik Kehoe said of the signing: "I'm looking forward to having Cole back with us for 2019. He had a tough year with his injuries, but as his recovery progressed, he became more eager and excited to get back to racing, which was great to see. We're confident in his ability to make his comeback and return to the podium. He's very talented and a huge asset to our team, so we're happy to continue our relationship."
Seely will join Ken Roczen on the team. The team said they will not be participating in the Monster Energy Cup this year.