OTOR Issue 179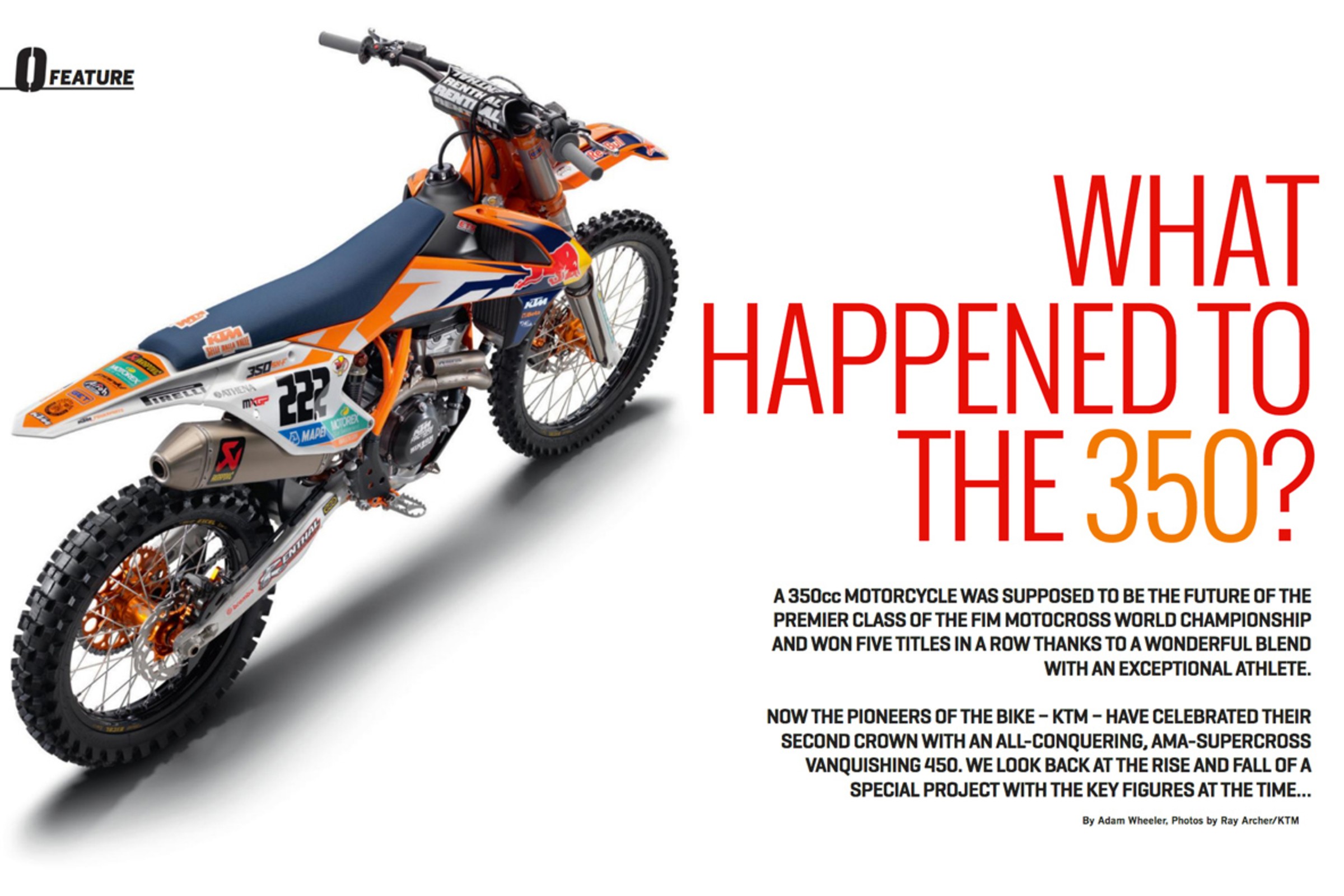 The ninth 2018 issue of a monthly motorcycle sport magazine with some of the best interviews, features, and blogs from the heart of MotoGP, MXGP, AMA Motocross/Supercross, and WorldSBK, as well as tests and reviews of bikes and products from the motorcycling industry.
In OTOR #179:
What happened to the 350? It was the motorcycle that was supposed to subvert expectations and change the landscape of the MXGP class, but after five titles, the KTM 350 SX-F disappeared. We asked how and why.
Conversation in the mind: A revealing talk with Bradley Smith on the mentality of a MotoGP racer and the use of psychology to help make a difference for a sport that is as tough on the head as it is on the heart.
Box-made chemistry in MotoGP: with riders and crew chiefs chopping and changing and teams keeping and losing faith, Neil Morrison's excellent new MotoGP feature analyzes how a rider generates his "speed" away from the bike.
Race Blogs, tests, and the rest: Galleries from MXGP of the Netherlands, WorldSBK in Portugal, Roland's experiences with the Honda Africa Twin Adventure, and a range of blogs and opinion across the latest OTOR issue.