New Versions of Polisport ProOctane Available
September 14, 2018 9:55am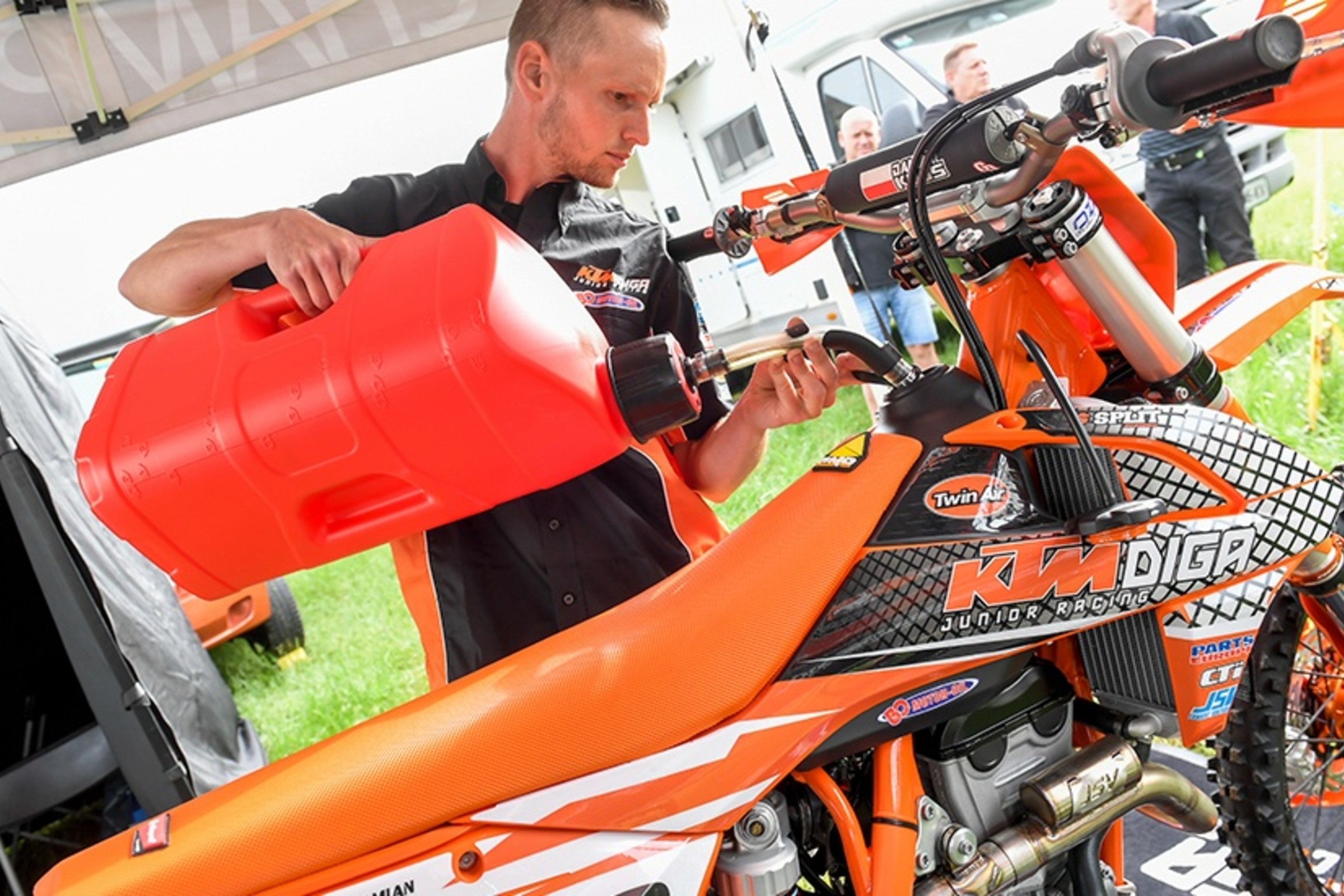 Now Polisport ProOctane will be available with Hose or Quick Fill System included. The filling systems will be available to buy together with the 10L and 20L version, so all you need to refill your vehicle will be on the packaging.
ProOctane is a high-quality, heavy-duty can homologated to comply with ADR standards (valid for Europe), which makes it safe and legal to transport fuel on roads and not only for off-road use. The can is produced with highly durable and resistant walls and includes a leak-proof cap for transport. The cap has also an oil/fuel mix gauge so you can identify the fuel mix and, with the utility can, comes with an oil mixer included.
Find more information here.
PROOCTANE + FILL HOSE
FEATURES:
Quick and fluid Stream
Auto-stop system stops overfilling and avoids fuel spilling
Includes tube bender to make the filling easier

PACKAGING DETAILS
Polisport Utility can (10L)
Weight: 1330g/2,9lb | 1 un
Polisport Utility can (20L)
Weight: 1640g/3,6lb | 1 un

PARTS INCLUDED
1 Polisport Utility Can (10L or 20L)
1 Transportation Cap
1 Fill Hose

REF.:
8464600001 Red (10L)
8460000001 Red (20L)
PROOCTANE + QUICK FILL SPOUT
FEATURES:
For an Extremely fast pour rate
Has an auto shut-off system to avoid fuel spilling
Quick Fill Spout diameter: 37mm
Includes a locking device to avoid spills

PACKAGING DETAILS
Polisport Utility can (10L)
Weight: 1330g/2,9lb | 1 un
Polisport Utility can (20L)
Weight: 1640g/3,6lb | 1 un

PARTS INCLUDED
1 Polisport Utility Can (10L or 20L)
1 Transportation Cap
1 Quick Fill Spout
Optional spare parts available for purchase: Quick Fill Spout, Can Cap, Fill Hose, Fill Hose + Cap