Team Canada Announces Riders for Pit Bike of Nations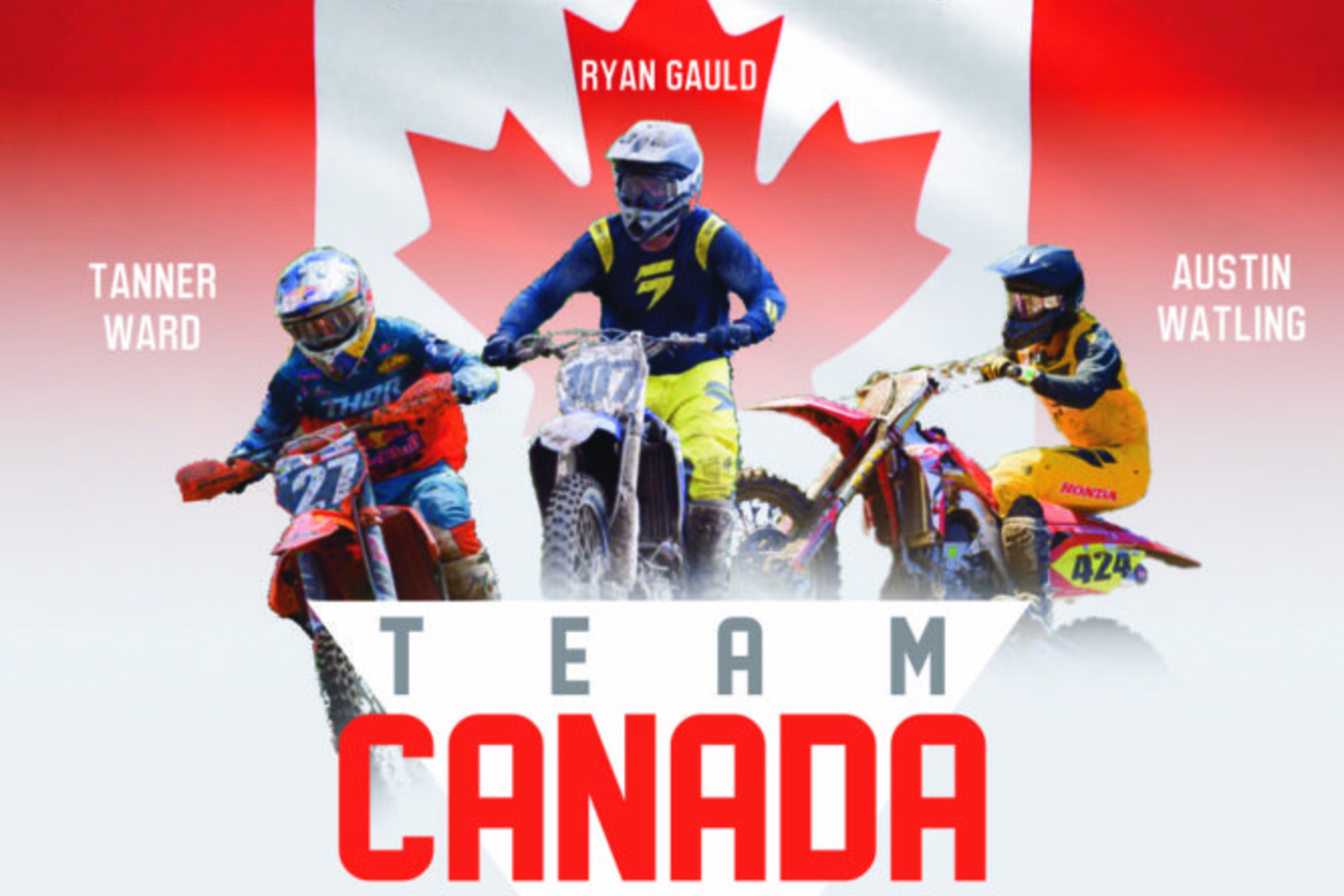 Team Canada would like to announce its three riders for the upcoming Pit Bike of Nations Saturday night at RedBud.
The team, riding the #3 machine, is managed by Steve Matthes and features Ryan Gauld, Tanner Ward, and Austin Watling. The three accomplished racers are looking to take on the world and bring home the first ever, uh, whatever the trophy is called for this.
"As team captain and someone who managed the MXoN effort for Canada before I was fired after one year for unreasonable cause, I'd like to think I can get some redemption for that effort with this pit bike race," Ryan Gauld said. "When Matthes approached me for this, I jumped at it, and Tanner and Austin were my first two guys to come to mind."
"I have four Manitoba titles and I'm looking to add a fifth to my mantle with this. My riders are ready to go. Suck it, world!" Matthes said.
Canada's team would like to thank Rocket Rob Buydos for this opportunity.