Spain, Sweden Announce 2018 Motocross of Nations Rosters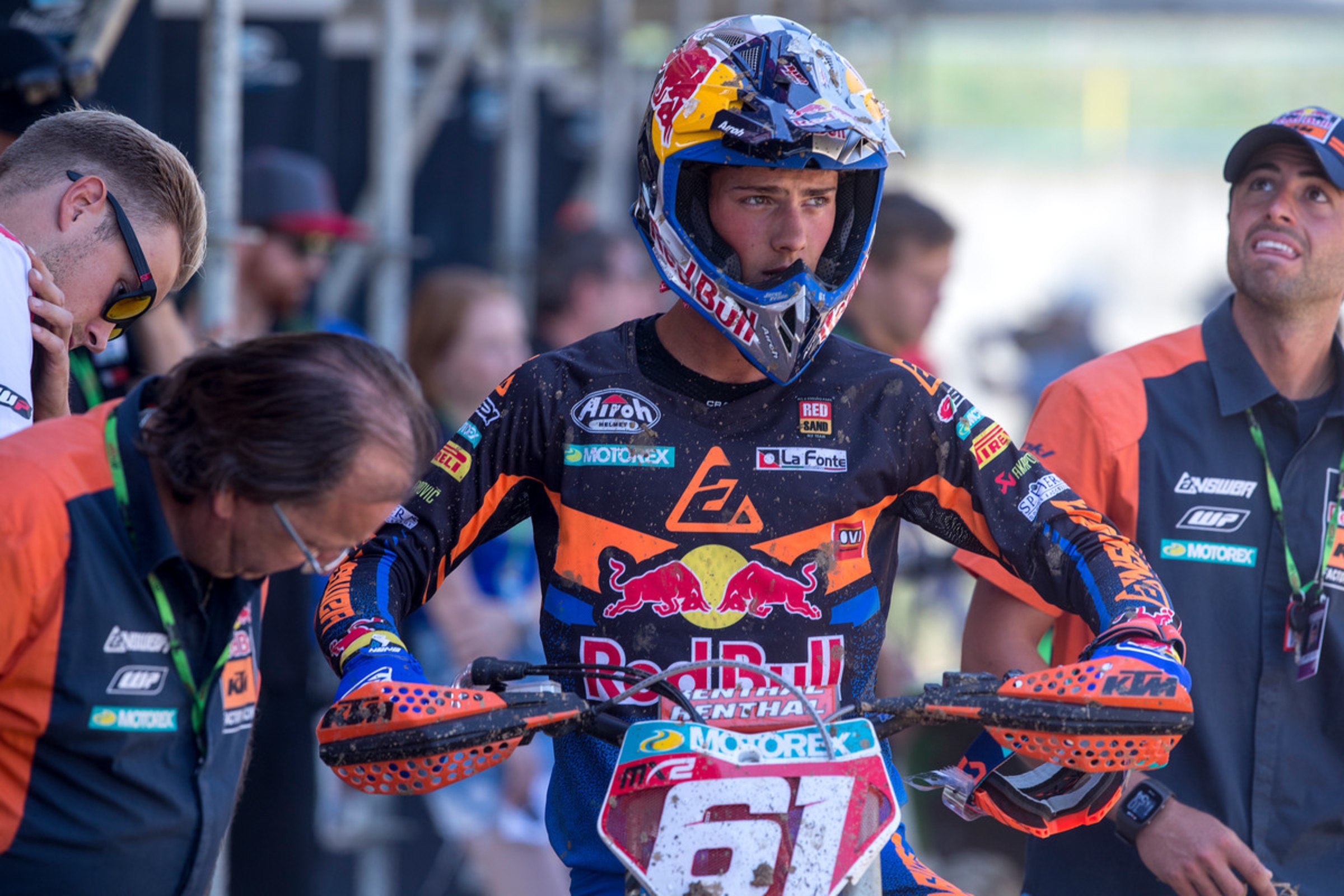 Buchanan, MI
Motocross of Nations
Motocross of Nations
The 2018 Motocross of Nations is just over a month away and the final pieces of the roster puzzle are being put together. Spain and Sweden have both announced their rosters for the event at RedBud set for October 6-7.
Spain will be led by MX2 points leader Jorge Prado, who will ride MX2. He will be joined by MXGP veteran Jose Butron (MXGP) and Carlos Campano (Open).
Sweden, who have arranged support from Rock River Powersports Yamaha, which include bikes, parts, and a semi for the weekend, will feature a team of Filip Bengtsson (MXGP), Alvin Östlund (MX2), and Anton Gole (Open).
"Filip showed great form and speed at the latest Swedish Championship race in Västerås and is at the top of the list in the MX1 class in Sweden. He is the most experienced on the team with this marking his seventh time as a member," said team captain Jonte Engdahl. "Alvin showed his strength also at the recent Swedish Championship race in Västerås and with three previous MXoN events experiences behind him, including his great effort in 2017, he knows what is needed!
"Anton had a great ride in this year's World Championship round in Switzerland in the MX2 class and combined with two great results at the recent Swedish Team Championships in Tibro, and his International experience, Anton makes a great choice for us as he participates for the second time in MXoN."
"The goal of this year's team is to defend our top ten position earned last year. We are sending over a team that has experience and skill and we are confident they will represent our country well," said Tommy Allansson, the coordinator of Svemo's Motocross Division.