Carey Hart's Good Ride Rally Set for October 13 in Las Vegas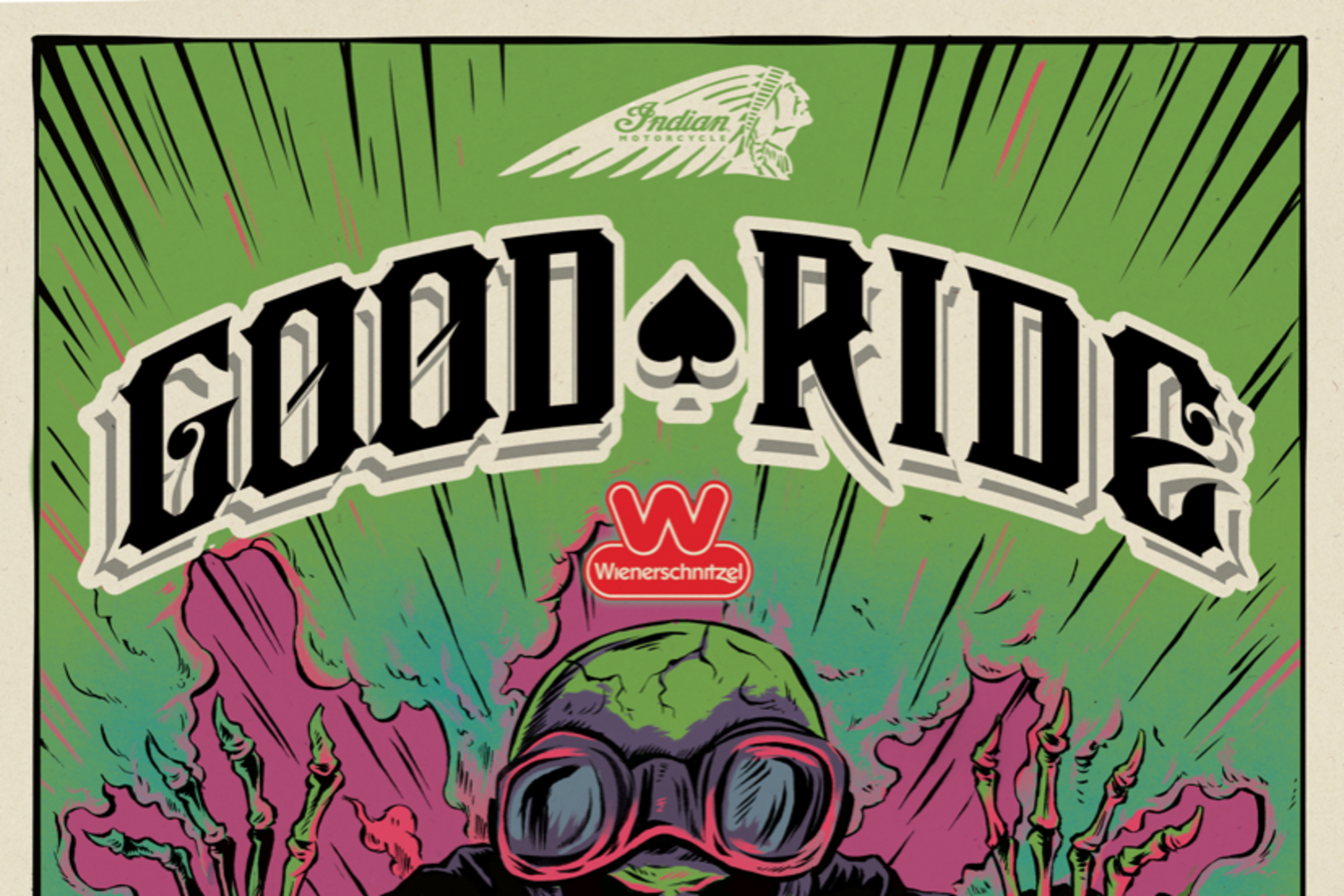 Good Ride is a motorcycle charity ride that focuses on what motorcycles are all about—getting out on the open road with your friends, making new riends, and checking out new destinations—all for good causes.
Good Ride is a 501(c)(3) charity that was started by freestyle motocross rider-turned-street bike builder and hooligan racer Carey Hart and focuses on key charities close to Carey's hat. The intention of Good Ride is to give back while doing what he loves to do—ride motorcycles!
We are proud to continue our work with Infinite Hero, a military charity that gives back. Proceeds from our Good Ride rallies will go directly to helping veterans in need.
The ride is for anyone who loves to ride motorcycles and raise money for a good cause.
This year will see the return of Good Ride in Arizona, Sturgis, and Las Vegas.
The ride will be held Saturday, October 13. Rider check-in is at 9 a.m. and kickstands go up at 10 a.m. from Sin City Indian. The ride finishes around 2 p.m., with plenty of time to get to Monster Energy Cup later that day. If you can't make the ride, purchase an entry for a veteran, 100 percent tax-deductible. Merchandise is available on our website.
Register at www.goodriderally.com.