Tickets to the MXoN Experience at RedBud Available Now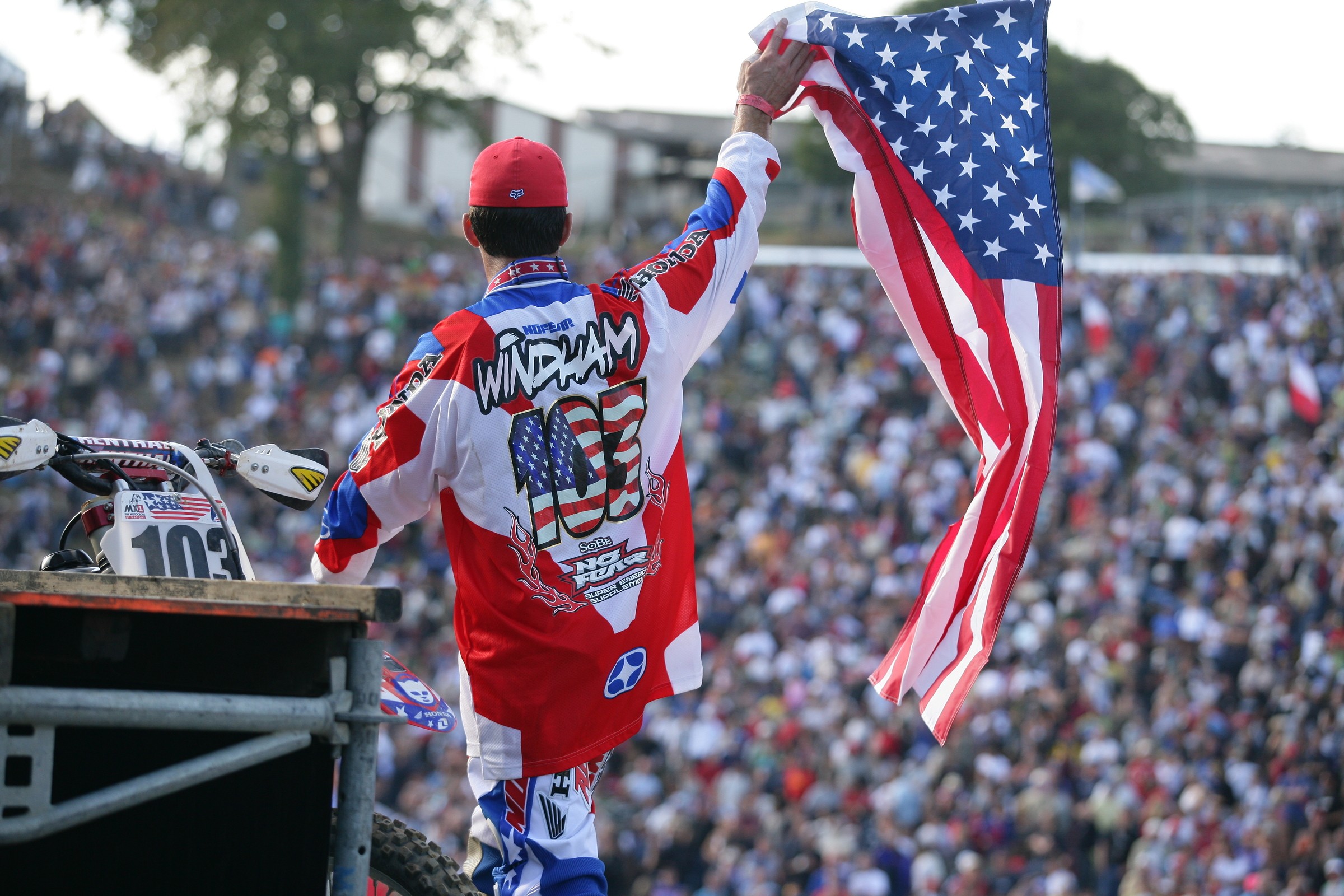 Encinitas, Calif. — What happens when you pair the return of Motocross of Nations to the United States at the historic RedBud MX with "Six-Time" Jeff Stanton and the desire to raise funds for the Road 2 Recovery Foundation? What began as an idea to invite all former Team USA racers to attend the race and participate in a parade lap during opening ceremonies quickly evolved into what is sure to be the most memorable and exciting evening in motocross racing history!
It's not often you get an entire room full of champion-caliber riders, and never in history has that included a room full of former Team USA MXoN riders! Stanton, knew that there had to be more than just a parade lap during opening ceremonies, and thus the MXoN Experience 2018 was born.
The Road 2 Recovery Foundation, in partnership with Jeff Stanton, RedBud MX, and some of the biggest names in Team USA MXoN history, are hosting a once-in-a-lifetime opportunity to attend a fundraising dinner with 30+ racing greats. Each of the legendary athletes slated to attend will be seated at a different banquet table, where attendees will get to enjoy dinner and the greatest bench racing in the history of the sport of motocross before the weekend of racing kicks off at RedBud. Not only will attendees have a chance to share the evening with legendary racers, they will also be able to swap stories with the most well-versed moto historians, such as Davey Coombs, Rob Buydos, Tim Cotter, and Jason Weigandt.
Attendees will be granted access to an intimate setting with one of the 30+ Team USA riders, a special-edition event shirt, limited-edition poster, custom-designed Team USA MXoN limited-edition coffee table book, and tons of cool swag by industry-leading companies like Fox Racing, Thor, and Monster Energy. Of course, there are still plenty of surprises to be unveiled at the MXoN Experience on Friday, October 5, 2018 at the famed RedBud MX Track.
In addition to being part of one of the most epic and legendary nights in motocross history, attendees have the opportunity to bid on seats with specific riders to really tailor their experience. Beginning Thursday, August 23, 2018, at 10 a.m. PDT and ending Friday, August 24, 2018, at 10 a.m. PDT, a brand-new rider seat auction will take place and fans can bid for their chance to sit with either Travis Pastrana, Kevin Windham, or Gary Jones. Each auction seat will close with a five-minute staggered end. To bid, go to www.MXoNExperience2018.com.
Single ($500) and pair ($1000) tickets for this legendary event and can be purchased at www.MXoNExperience2018.com. This once-in-a-lifetime experience pairs moto fans with some of the most legendary riders in Team USA MXoN history, including Mark Blackwell, Dick Robbins, Mike Hartwig, Gary Semics, Brad Lackey, Danny LaPorte, Donnie Hansen, Chuck Sun, David Bailey, Doug Henry, Broc Glover, Johnny O'Mara, Jeff Ward, Rick Johnson, Ron Lechien, Jeff Stanton, Damon Bradshaw, Mike LaRocco, Jeff Emig, Jeremy McGrath, John Dowd, Ryan Hughes, Ricky Carmichael, Ivan Tedesco, Tim Ferry, Trey Canard, Ryan Villopoto, Ryan Dungey, Travis Pastrana, Kevin Windham, and Gary Jones. Stay posted on the website for the full list of riders as the event gets closer!
All proceeds from the MXoN Experience 2018 will benefit Road 2 Recovery. In turn, the foundation will be donating to the International Foundation for Research in Paraplegia (IRP) as well as to the Alpinestars Mobile Medical Unit in order to help cover costs to bring the Mobile Medical Unit and its team to the 2018 Motocross of Nations to assist riders with immediate medical needs during the race. Remaining funds raised will go to Road 2 Recovery for continued support of various R2R causes and initiatives.
Join Road 2 Recovery and "Six-Time" Jeff Stanton, plus a multitude of Team USA MXoN legendary riders and the most well-versed motocross historians, for a wonderful cause and for the experience of a lifetime. We'll see you at RedBud MX on October 5, 2018!