Risk Racing Updates Palm Protector Gloves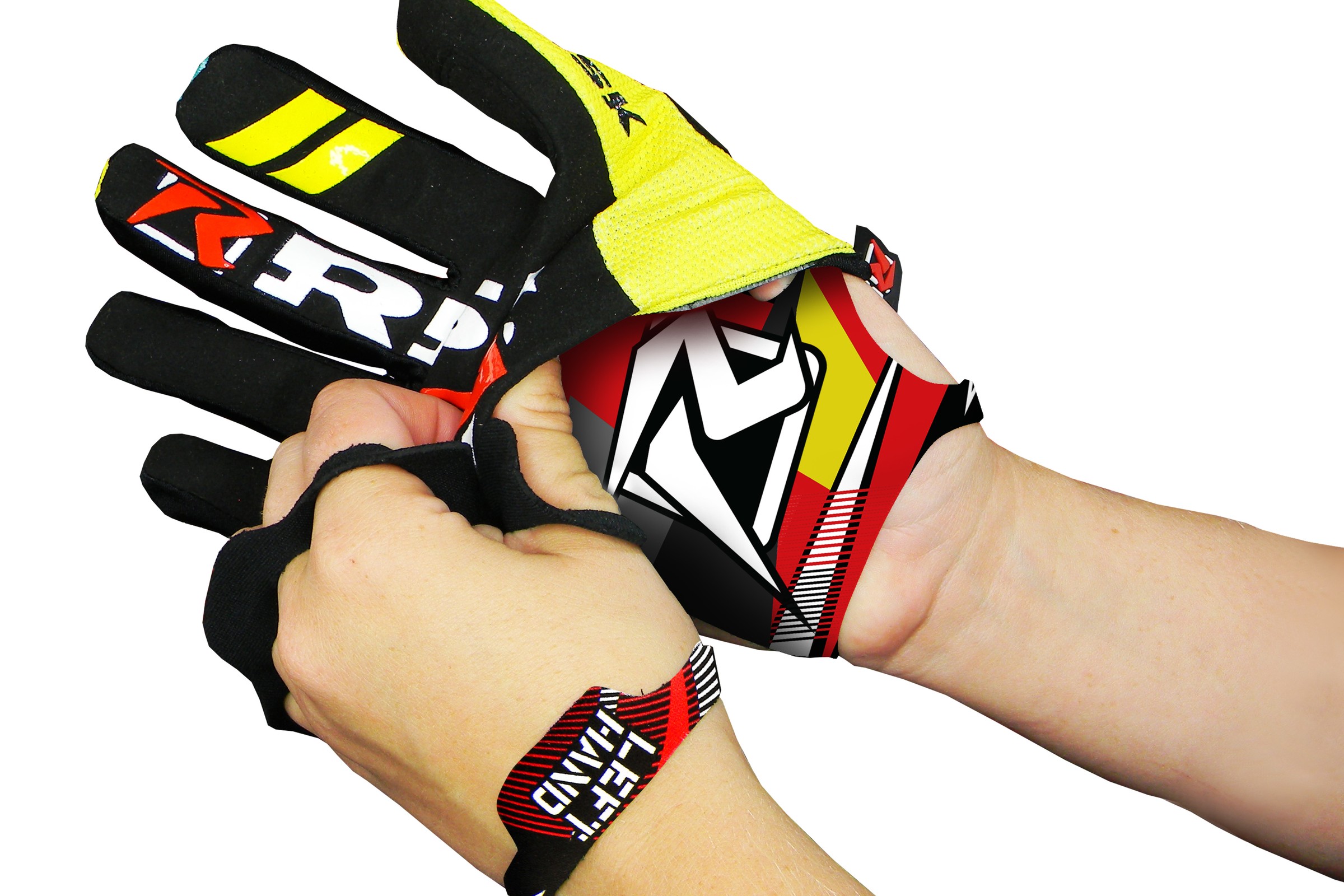 Troutman, NC — Risk Racing is proud to announce an update to their best-selling Palm Protector gloves. Risk has gone back to the drawing board to not only improve the function and increase size options, but bring consumers a bold new design as well.
The new Palm Protectors feature a thinner, pressed neoprene fabric in order to create an even slimmer fit under users' riding gloves. The new material thickness will still offer full-coverage protection to the area of the hand that is affected by blisters and irritation and will continue to hold up against blister-causing factors such as friction, rubbing, heat, and moisture.
Along with the improved material, the Palm Protectors are now offered in three "stretch to fit" sizes and a brand new eye-catching digital design. The digital design boasts a vibrant, multi-color cross pattern that looks so fast, it may just crank the throttle for you!
Worn by pros in all aspects of racing, from supercross to GNCC and MotoGP, Palm Protectors are proven to protect the fastest hands in the world. Whether riding on the track, trails, or roads, all motorcycle riders can defend their hands with the new and improved Risk Racing Palm Protectors.
The Risk Racing Palm Protectors retail for $7.99 a pair, and the new design in now available in three sizes. Ask for them at your local dealer. For more information, call 704-508-1031 or visit www.riskracing.com.