Live Show In Vegas Before MEC! Watch The PulpMX/Racer X Show In Person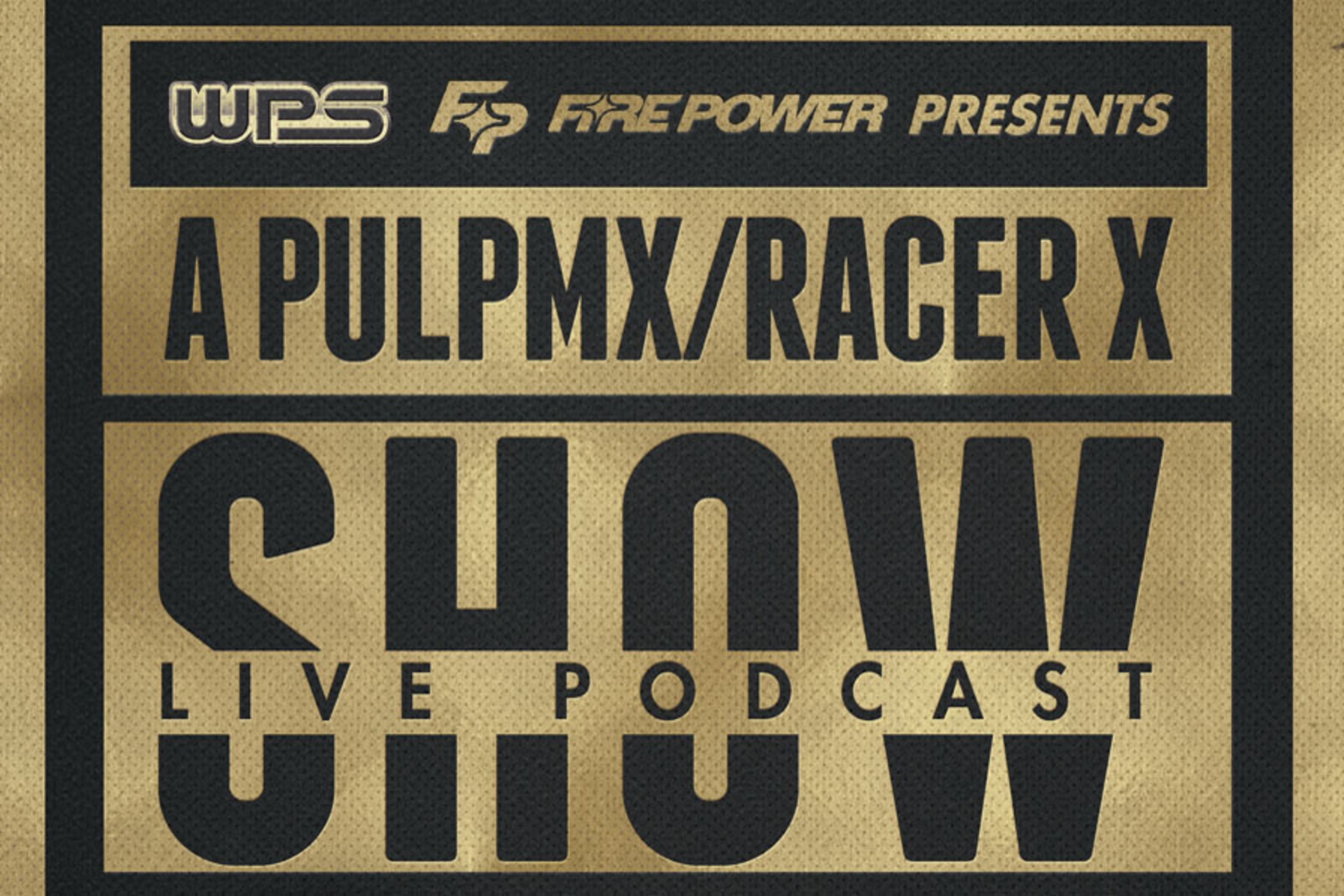 You wanna argue with us? Or maybe you just want to watch JT and Matthes argue in person? We are taking the PulpMX/Racer X Show, presented by Fire Power, live on Friday, October 12 (the night before the Monster Energy Cup) in Las Vegas at The Space. We'll have all the usual characters assembled from both the PulpMX Show and our Racer X Race Review podcasts. You know em: Steve Matthes, Jason Weigandt, Jason Thomas, Kris Keefer, Marx, and more. Seriously, it's the night before Monster Energy Cup. We're expecting guests to show up.
A limited number of tickets start at $20, with VIP tickets $35. You can purchase tickets here. (If you are having trouble purchasing tickets on mobile, use a laptop or desktop.)
Doors will open at 5:00 p.m. on Friday, with the show starting at 6:00 p.m. The show will end at 7:30 p.m. with a meet-and-greet scheduled for after the show.
Our goal is to bring the heat like we do on our shows. We'll cover the standard topics with the standard rants: Marty, Stew, Troll Train, tie-dye shirts, triples over home runs, amateurs, Weege's cheapness, and more. Likely, we will delve into more relevant topics. Remember, new riders debut on new rides on October 1. So there will be much gossip to talk about. Be there in person to witness it and ask us questions!
About Fire Power:
Exclusively from WPS, Fire Power is the leader in providing high-quality chains, batteries, and other power sports accessories at a price point you cannot refuse. Six U.S. warehouses guarantees you'll find a dealer near you who proudly carries Fire Power. Upgrade your ride, upgrade to Fire Power!