Dunlop Riders Sweep Every Title at Loretta Lynn's for Second Consecutive Year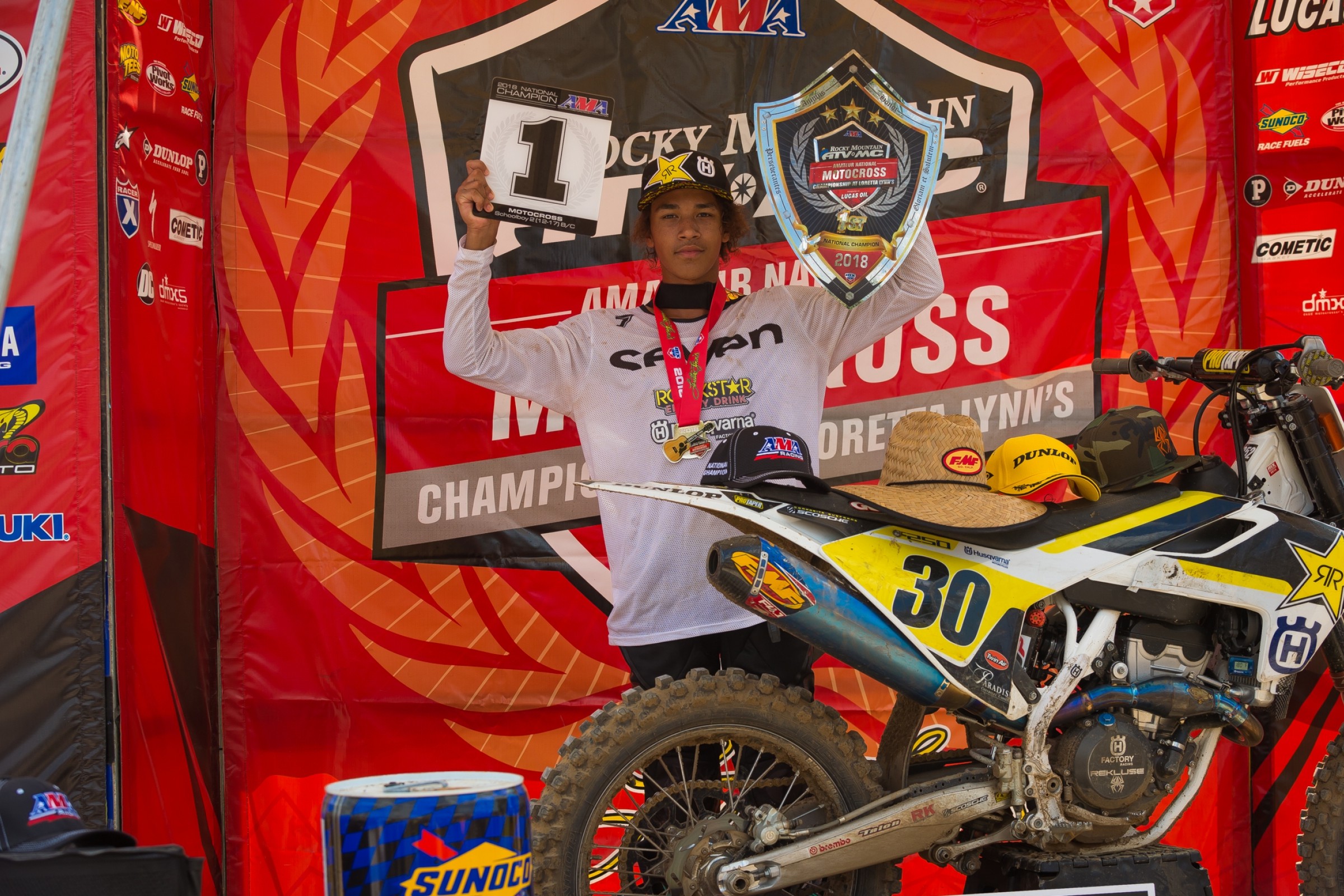 Buffalo, NY — For the second year in a row, Dunlop riders captured every championship at the prestigious AMA Amateur National Motocross Championship at Loretta Lynn Ranch in Hurricane Mills, Tennessee. Dunlop's new Geomax MX33 was the tire of choice among the winners.
Of the 35 titles up for grabs, Dunlop tires were on every championship bike. Team Dunlop Elite riders took seven titles and Dunlop riders took all of the special awards. Team Dunlop Elite champions include Ryder DiFrancesco (two titles), Seth Dennis, Haiden Deegan, Caden Braswell, Daxton Bennick, and Tayler Allred. Additionally, Team Dunlop Elite alumni riders Jalek Swoll, Carson Mumford, and Parker Mashburn won championships.
Swoll also won the AMA Motocross Amateur Rider Award for best performance by a non-A class rider. The AMA Horizon Award—given to the rider who shows the most promise as they prepare to enter the professional ranks—was won by Derek Drake. The AMA Motocross Youth Rider Award—earned by a rider under the age of 16 for their performance at Loretta's—was given to Nate Thrasher, and the AMA Motocross Vet/Senior Rider Award (for riders over 30 years of age) went to Mike Brown.
"The rain held off all week, so the track was is great shape," Rob Fox, amateur motocross support manager, said. "We were really happy that the new MX33 was so dominant this year, and want to thank all the champions for choosing Dunlop."
For sponsorship opportunities and more information, visit TeamDunlop.com.