Fox Debuts 2019 MX Collection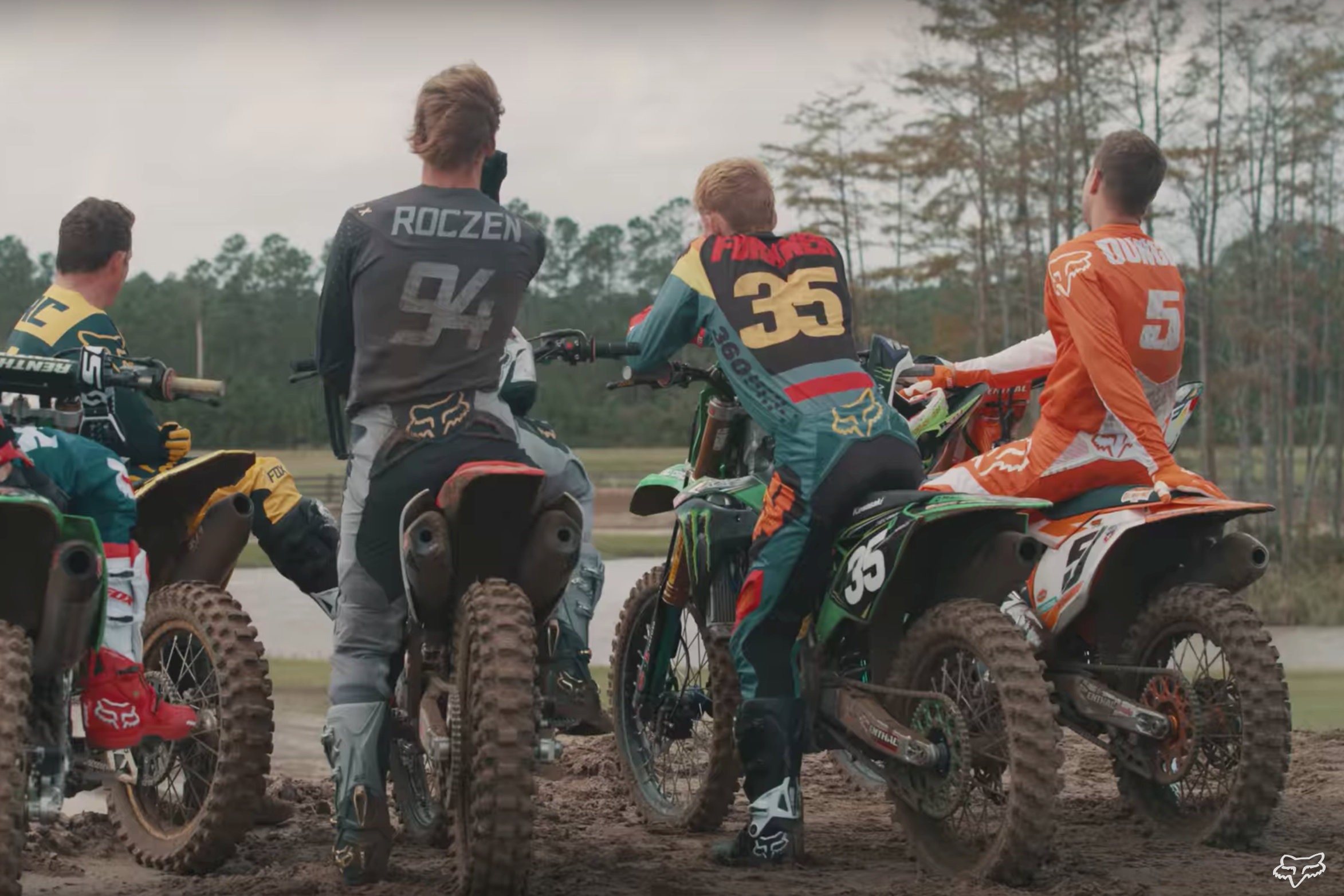 Irvine, Calif. — Fox Racing, the global innovation leader in motocross, is proud to debut their highly anticipated 2019 MX Collection. For the new season, key stories include a revitalized graphic and color look throughout the entire product line, updated Flexair jersey construction, an all-new V1 helmet, and an innovative Comp boot.
The entire racewear line has been given a new look for MX19. Rich colors, dynamic graphics, premium trims, and innovative construction techniques were used across the board to continue our relentless pursuit to elevate the racewear game. The most proven boot in MX, the Fox Instinct, has fresh new colorways for this season, including an all-new White/Chrome colorway that does white boots "the Fox way."
At the top of the XM line, the Flexair jersey was completely redesigned for 2019 with all-new construction and materials. The best jersey in the moto just got better with new sleeve, cuff, and collar that gives a more fitted style without sacrificing performance or comfort.
Fox's focus on hard goods continues in 2019 with a completely new V1 Helmet and Comp boot. The addition of the patented Magnetic Visor Release System (MVRS) brings a new level of safety to the entry-level helmet. The V1also features four specific shell and EPS sizes for a precise and secure fit across the board. To compete in the Fox touch, the V1 is available in 15 colorways in adult sizes and eight colorways in youth sizes.
The all-new Comp boot makes its debut in 2019 and features a progressive internal speed lacing system and Active Lock technology. Active Lock was developed to give the rider a flexible yet secure fit by integrating the use of silicone external buckles.
For more information and to view the full range of new Fox products, visit a local Fox dealer or www.foxracing.com.