Spy Optic Releases Foundation MX Goggle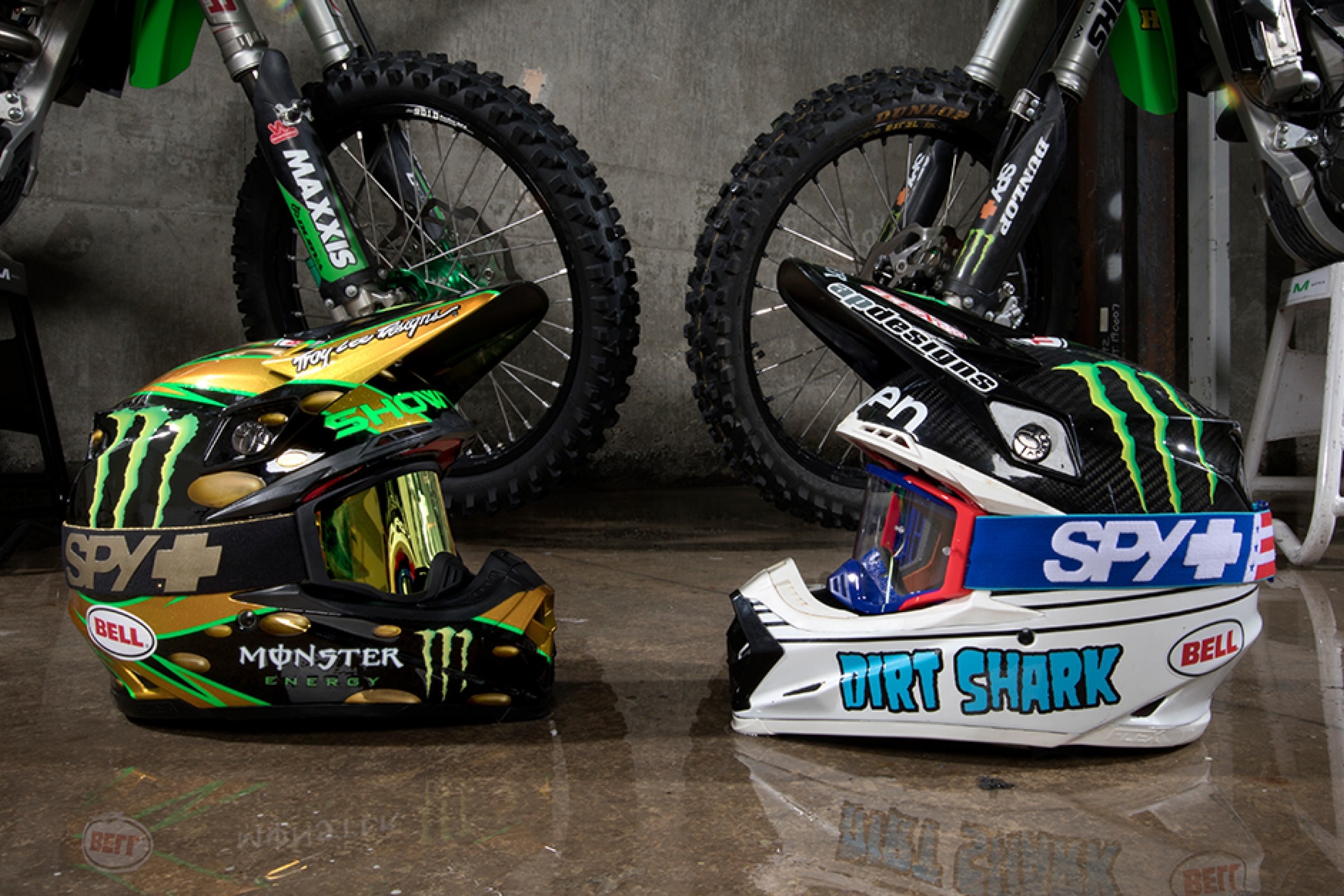 Carlsbad, Calif. — After 25 years of innovation in eyewear, Spy has weathered the storm and continues to keep off-road motorsports at their core with the launch of the new Foundation MX goggle. Developed with the help of Spy riders Jeremy McGrath, Cole Seely, and Axell Hodges, the Foundation will 100 percent give riders a view that is 15 percent wider than Spy's leading competitor's goggle (but they won't name names).
A badass addition to Spy's already stacked line of MX goggles, the Foundation wins on all levels, including in style, price, and performance. The cornerstone idea in the Foundation's design strategy was to create a premium goggle with the widest field of view possible at a price that will still leave riders with cash left over for track fees. The Foundation goggle nails it on both fronts, but also comes packed with innovative features designed to make the most of long days at the track or on the trail. In addition to its ultra-wide field of view, the Foundation features class-leading optics, including Spy's new High Definition (HD) lens and an available 45mm roll-off system.
Technical highlights
The widest peripheral view on the market
High Definition (HD) Lexan® lens features high-quality, impact-resistant lens materials that are digitally mastered at exact specifications to create superior optics—eliminating distortion at all angles, increasing clarity, and providing the optimal viewing experience while reducing eye strain and fatigue.
RISE™+ ventilation system utilizes the Venturi effect to draw air through subframe vents above the goggle and in between your helmet, creating a vacuum that pulls hot air from behind the lens
45mm roll-off system available
Triple-layer Isotron™ face foam with moisture-wicking Dri-Force™ fleece is facially contoured to provide a comfortable, dry seal that lasts so long, it makes other goggles jealous
Spoiler-style outriggers keep tear-offs lying flat while providing a tight and secure fit to the face, even when wearing a helmet
Extra-wide 45mm silicone-ribbed strap stops goggle slipping and shifting on whoops, jumps, and rhythm sections
Includes a free removable nose guard and ten-pack of tear-offs
Foundation Plus comes with an installed Spectra™ lens and bonus clear lens with posts
Four versions of the Foundation will hit retail stores this month. The base Foundation goggle (MSRP $95) will include two colorways: the always-in-style black and the patriotic Revolution design. Both colorways will ship with Spy's High Definition (HD) clear lens installed, and additional lenses can be purchased separately. The Foundation Plus (MSRP $110) will launch in classic Spy Orange with a HD Red Spectra lens, as well as a signature Jeremy McGrath black and gold design featuring an HD Gold Spectra lens.