Assen To Host 2019 Motocross of Nations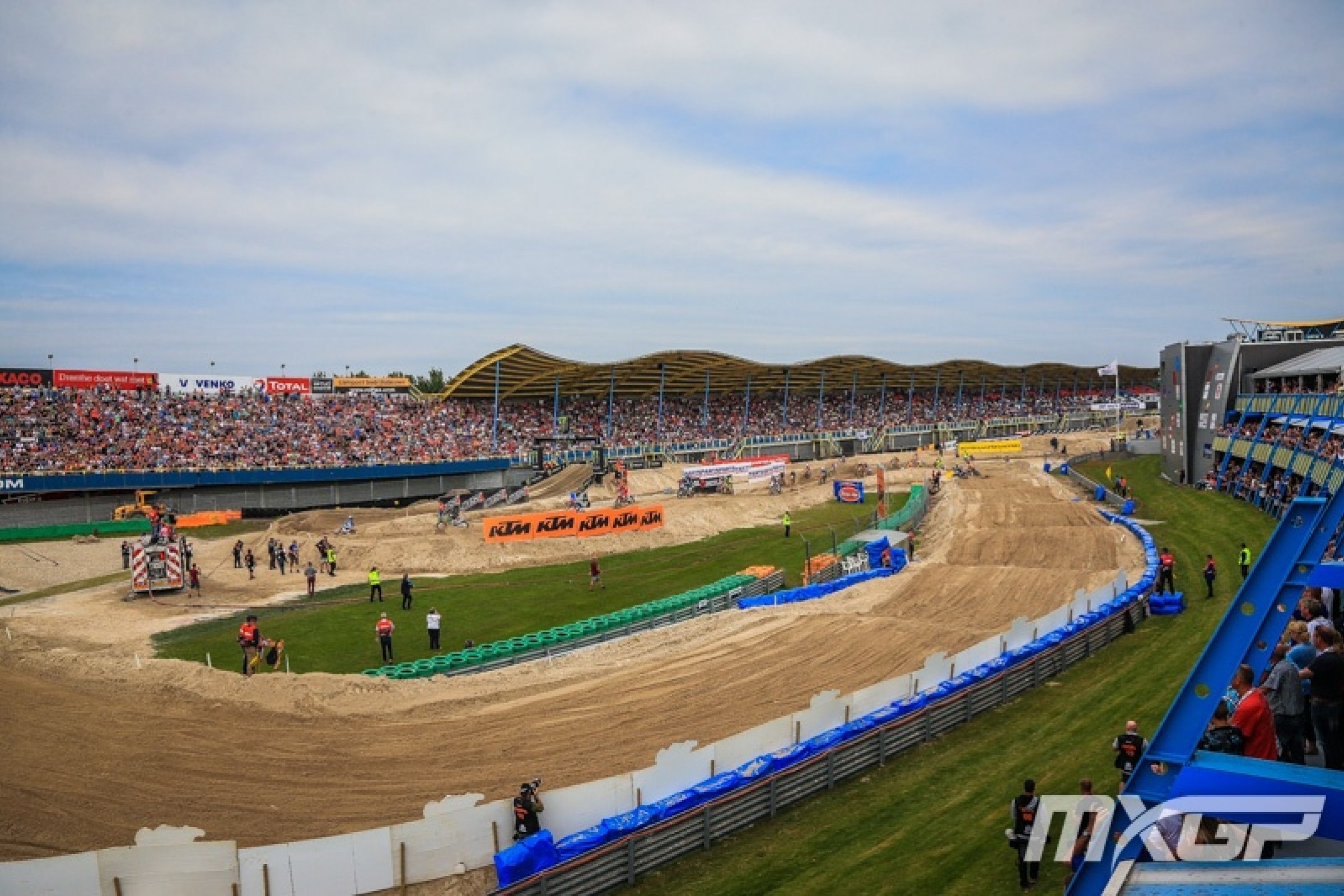 Assen, Netherlands
Motocross of Nations
Motocross of Nations
As part of the release of the provisional 2019 FIM Motocross World Championship schedule, Youthstream announced that the Dutch TT road racing circuit, Assen, will host the 2019 Motocross of Nations.
The TT circuit in northeastern Netherlands has hosted a round of the FIM Motocross World Championship since 2015 and will host their fourth race this Sept. 15-16. The track is pretty unique, as it runs in and around the established road racing facilities, but also features a surface made of Holland's trademark deep sand.
Back in April, Racer X contributor and On Track Off Road editor Adam Wheeler hinted that Assen could host the largest motocross event in the world.
According to his report in April, there are rumors that the track could be altered for the Nations.
"It requires a large importation of sand and complicated placement across the Geert Timmer chicane and half of the famous start-finish straight and pitlane. There are rumours that the Nations track would involve subsequent alterations compared to MXGP but [Director of LDP, Lee] Van Dam could not confirm the speculation. "The request was for something a little different but we don't have too many options here," he said, pointing at the paddock complex while speaking at the recent round of WorldSBK at the facility. "We have to cross through the buildings and the paddock because the start straight is too long but I do think we need more sand and to change the track a little bit.""
The 2018 Motocross of Nations will take place at RedBud in Buchanan, Michigan. It will be the first time the event has taken place in the U.S. since Thunder Valley in Colorado hosted the 2010 Motocross of Nations.