Travis Pastrana to Honor Evel Knievel in "Evel Live"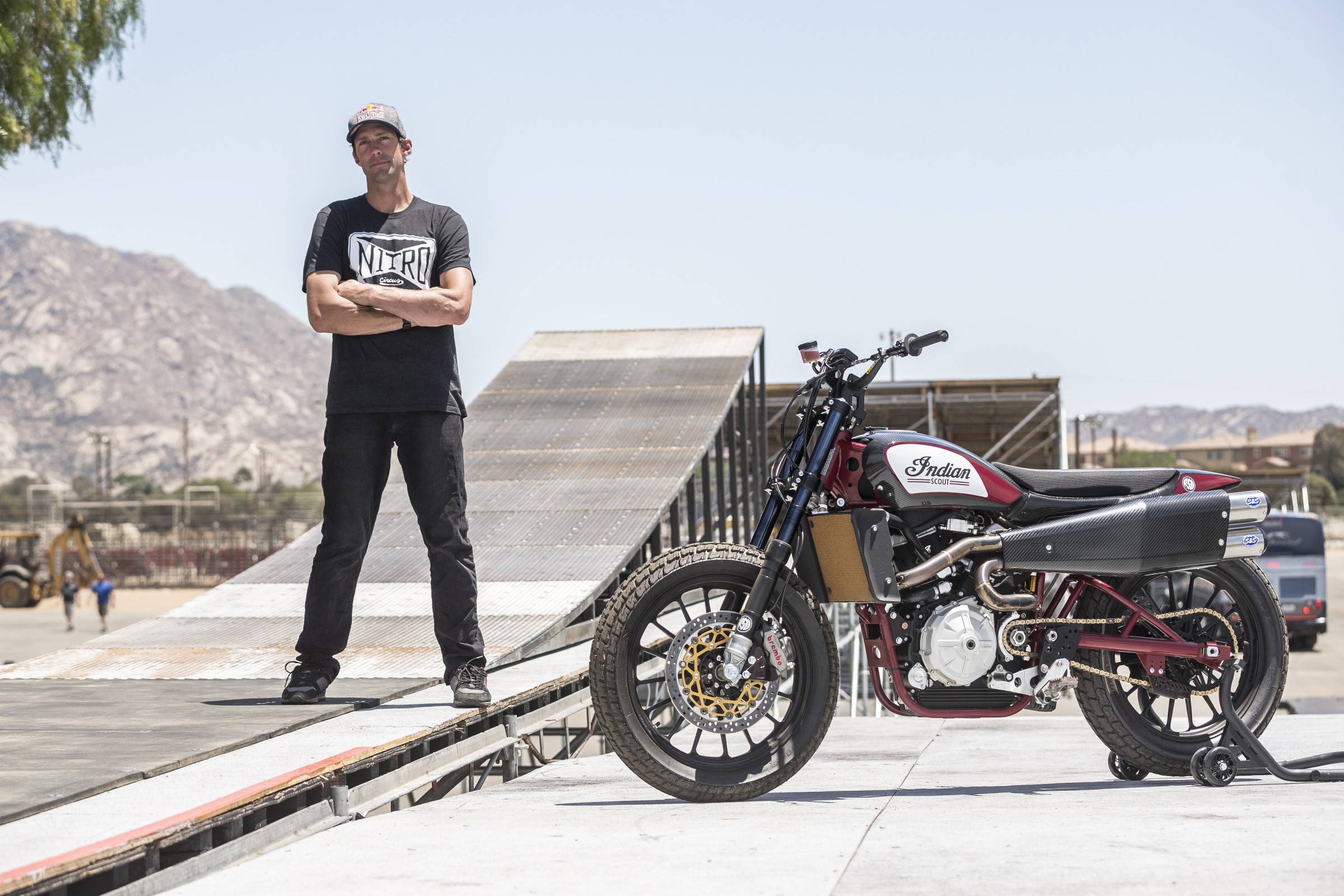 LOS ANGELES — HISTORY, in partnership with Nitro Circus, will rev up the excitement this weekend with "Evel Live," an unprecedented three-hour live event airing on Sunday, July 8, at 8 p.m. EDT/5 p.m. PDT on HISTORY. "Evel Live" will see action sports superstar Travis Pastrana pay tribute to Evel Knievel as he aims to the push the limits even farther than the American icon with three spectacular stunts in just three hours, all live from Las Vegas.
During "Evel Live," Travis Pastrana will attempt to exceed three of Knievel's most iconic jumps. Pastrana will first look to surpass Knievel's 50 crushed car record, as well as his 14 bus record, by jumping 16 Greyhound buses (located directly behind Planet Hollywood Resort & Casino, Paris Las Vegas, and Bally's Las Vegas). Then Pastrana will cap the night off by attempting to complete the famous Caesars Palace fountain jump that 50 years ago left Knievel grasping for his life. Raising the stakes even higher, Pastrana will attempt these jumps on a V-twin motorcycle similar to what Evel used. He will be jumping a modern-day evolution of the flat track motorcycles of the past, the Indian Scout FTR750. If successful, Pastrana will be the first person to complete all three jumps in one night.
Hosting this exhilarating event is Matt Iseman ("America Ninja Warrior"), along with journalist and Emmy-nominated producer Sal Masekela ("Red Bull Signature Series," "Explorer") as roundtable host. Joining them are former Miss USA and ESPN reporter Kimberly Pressler as the event's sideline reporter and ABC chief meteorologist Ginger Zee as the weather analyst. She will break down how the wind and Vegas heat may affect Pastrana over the three-hour broadcast. "Evel Live" will also feature a roundtable of celebrity and expert panelists comprised of athletes, analysts, and more. Led by freestyle motorsports competitor Carey Hart and Johnny Knoxville (The "Jackass" series, "Action Point," "Being Evel"), the panelists will provide insight and commentary throughout the evening from their set overlooking the Caesars Palace fountains.
Throughout the three-hour event, Kelly Knievel (elder son of the late Evel Knievel), along with Pastrana's family members, will discuss the persona and legend that Evel created, the impact he has had on America, what it is like to watch these nerve-wracking moments as a family member, and why Pastrana is the perfect person to pay tribute to Evel. Archival footage of the history behind Knievel's many daring jumps will also be woven throughout the three hours.