National Registration is Now Open for Loretta Lynn's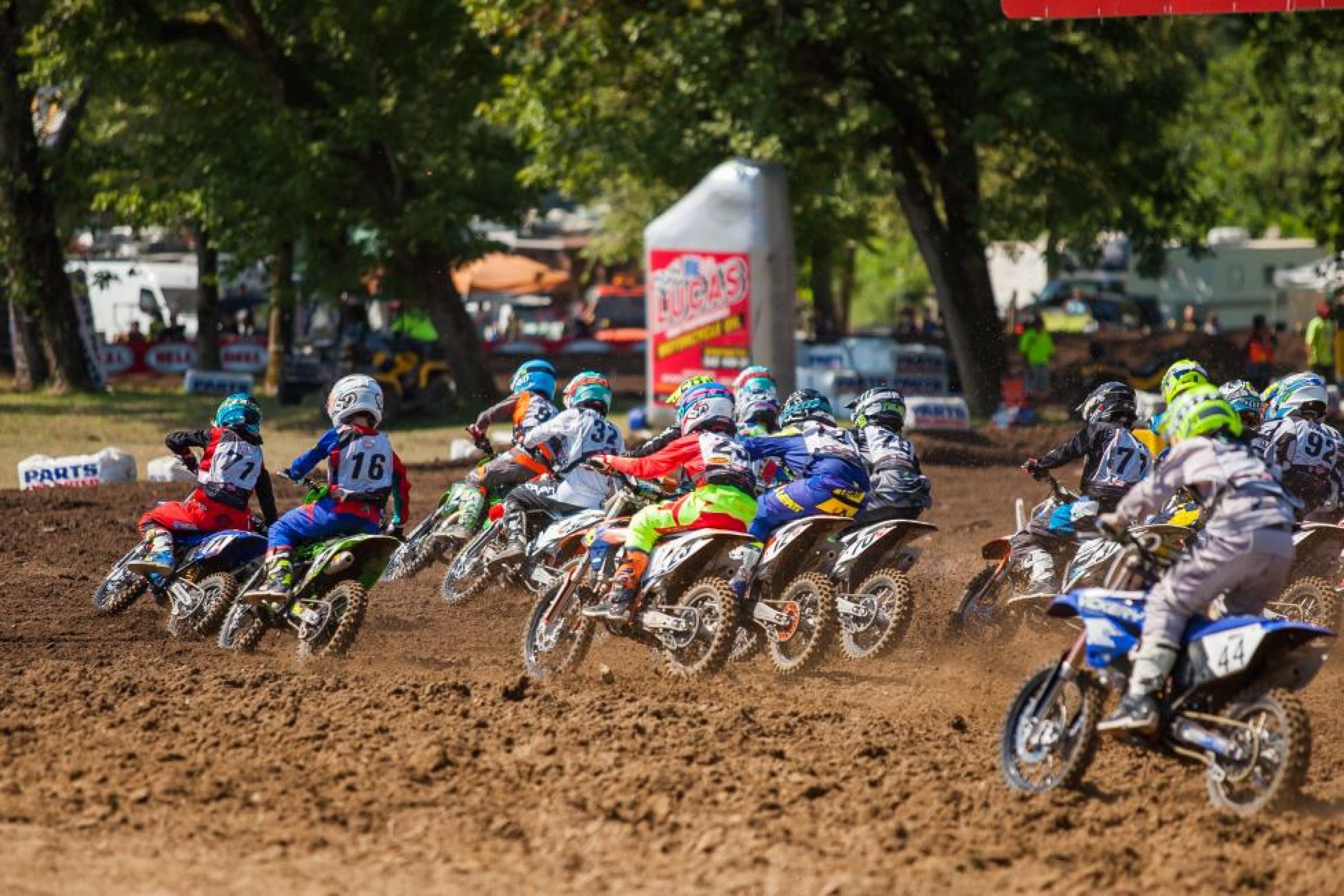 Hurricane Mills, TN
Rocky Mountain ATV/MC AMA Amateur National Motocross Championship (Loretta Lynn's)
Amateur National Motocross Championship
MORGANTOWN, W.Va. — The final step in qualifying for the 37th Annual Rocky Mountain ATV/MC AMA Amateur National Motocross Championship, presented by Lucas Oil, ended this past weekend as the final two Regional Championships took place. Amateur racers throughout the country have been on the #RoadToLorettas for the past few months competing to qualify for the world's largest and most prestigious amateur motocross race at the iconic Loretta Lynn Ranch in Hurricane Mills, Tennessee.
"It's nearly time to get ready for the final stop on the annual Road To Loretta's. As the Regional Championships finish up this weekend, families across the country will be making the final preparations and packing up the trucks, RVs and motor homes to head to Hurricane Mills in a few short weeks," MX Sports director Tim Cotter said. "We look forward to hosting the families at the world's greatest motocross vacation, as well as a week of competition before crowning 35 National Champions."
As the Regionals wrap up and as racers turn their attention towards the next step, pre-registration for the Amateur National on theFastTrackis now open. When you pre-enter, you will receive $20 in Race Gas Cash credits on RockyMountainATVMC.com. (One cash credit per rider, per event.) You will receive an email after registering letting you know that cash has been put into your account, what event you received it for and the expiration of that credit.
"The determination and hard work that it takes to earn a spot at the National Championships makes Loretta Lynn's one of the most exciting motocross events of the year," Dan Thomas, CEO and founder of Rocky Mountain ATV/MC, said. "We are happy to be able to support these riders as the title sponsor for Loretta's. Their passion for racing fuels the motocross community and promises a bright future for the sport. We congratulate all of the riders who have qualified and wish them luck at the National Championships."
MX Sports recommends that you order your official 2018 Loretta Lynn's number plate backgrounds from Attack Graphics to ensure your bike meets all MX Sports/AMA requirements. Along with receiving a $20 Rocky Mountain ATV/MC credit in your email, Amateur National registrants will also receive a 10 percent off promo code for Attack Graphics' pre-printed number plate backgrounds. Attack Graphics offers a Limited Edition Loretta Lynn's number plate background design. By using the $20 credit and the 10 percent off promo code, you can get a set of pre-printed number plate backgrounds for only $12. Stay tuned for the email with our friends at Rocky Mountain next week after the final group of riders are seeded.
Once you receive your $20 credit and offer code, you can order your graphics by visiting www.RockyMountainATVMC.com/Attackgraphics or by calling them toll-free at 800-336-5437.
MotoTees is once again offering the opportunity to put your last name on your official Loretta Lynn's racing bib! All bibs are fully sublimated and will include your last name above your number. No press on numbers or letters! Purchase extra bibs to frame after the event or have on hand during the race week. To ensure you receive your correct number, the link to purchase will be made available when numbers are released tentatively by Thursday, July 12. Once open, the deadline to order is Sunday, July 22 to have your bib ready at the ranch.
Online registrationis preferred. If you wish to submit an entry by mail, please download the form here. Your entry must be received by July 5, 2018. In order to submit an online entry, please enter your current AMA membership number below, then select Purchase Registrations. Complete all fields accurately. Upon submission of entry, you will receive an email with your Entry Receipt and applicable release forms. Print the release and have all signatures notarized. Bring the notarized forms with you to registration. Youth riders need not attend registration if forms are properly notarized in advance.
On-site registration is required for ALL racers. Registration will be held at the Arena on Sunday, July 29, 2018, from 12-2 p.m. for Youth (Classes 18-34) and 3-5 p.m. for Amateur (Classes 1-17) and Monday, July 30, 2018, from 8-10 a.m. for ALL CLASSES.
Let the world know you made it and qualified for the Amateur National with thee special edition Racer X Brands Officially Qualified Shirt! Available in adult and youth sizing. Only $20 on racerxbrand.com.