FMF Releases Fall 2018 Apparel Line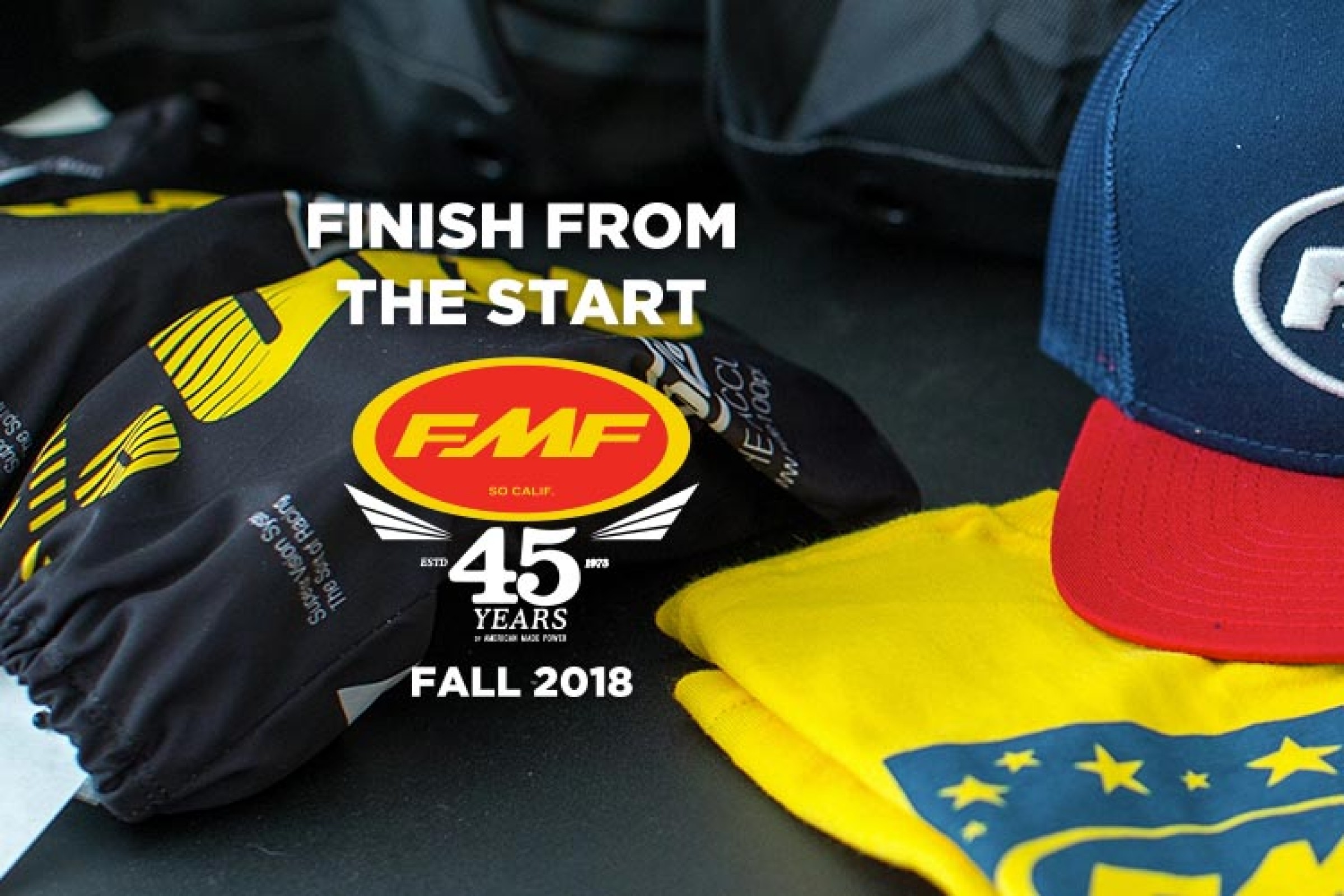 For the launch of the new FMF Fall 2018 apparel line, we followed Aaron Plessinger through his 2018 championship supercross season.
No racer in the 250 class epitomizes the tenacity and hard work that Plessinger has put in throughout the 2018 season. He makes every single point count, taking a win when he can or coming back from a fall to salvage everything possible. For him, it is a it is a long season and he truly does take it race by race, focusing on the end goal of winning his first AMA 250 Pro Motocross Championship.
As we followed the Ohio native through all of the supercross rounds and watched him win his first championship to now carrying that momentum into the Lucas Oil Pro Motocross Championship and earning the red plate after going 1-1 at High Point, this apparel line was developed with AP speed and style.
The new FMF fall line was designed with racing in mind. With brand-new designs and colorways, there is something for everyone. Our apparel can outfit the entire family at the motocross track, as we carry men, women, and kid's sizes.