Thad Duvall Aims for Two In A Row at Dunlop Tomahawk GNCC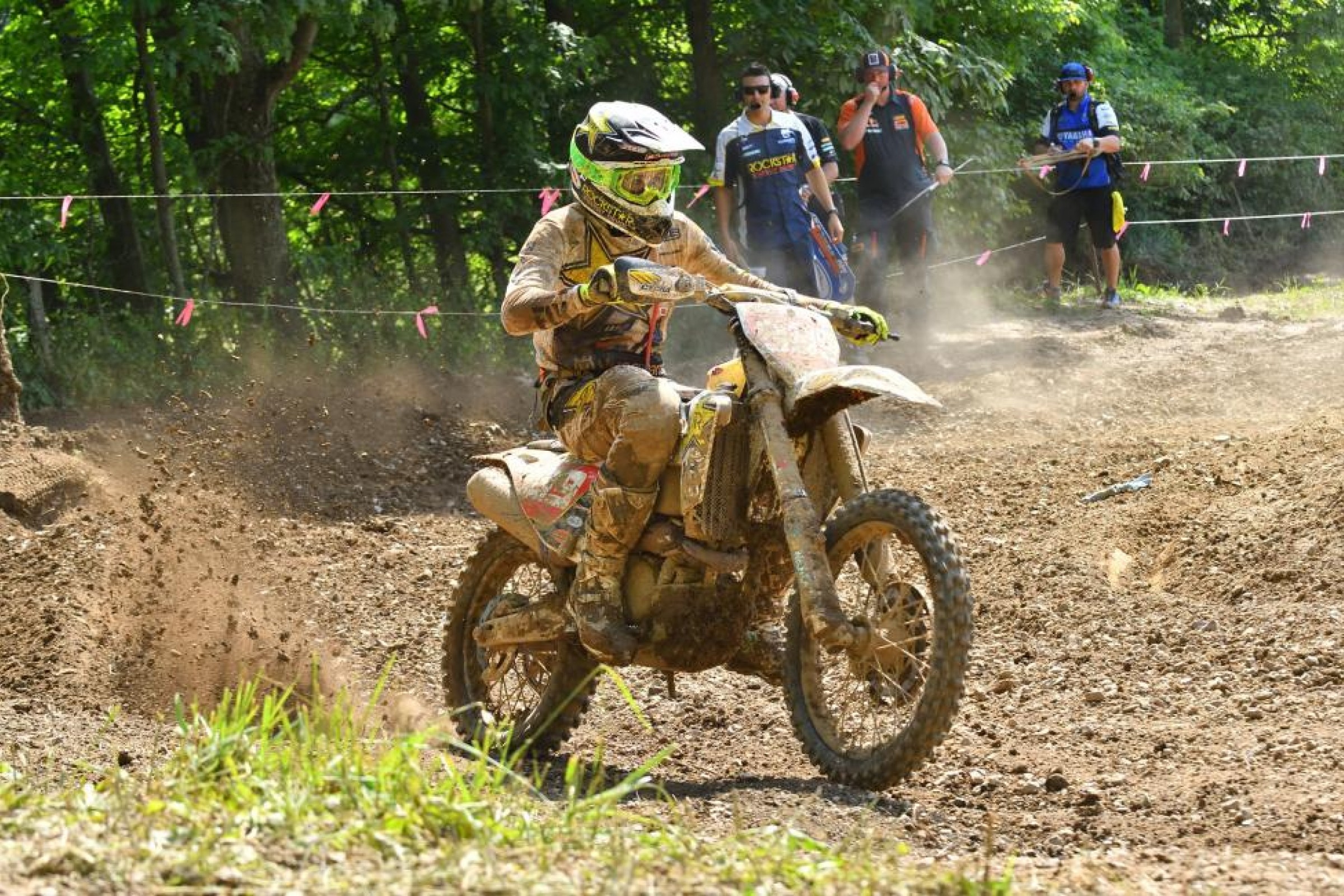 Alpine, NY
Tomahawk
GNCC Racing
MORGANTOWN, W.Va. — After a grueling three-hour race just two weeks ago in Ohio, The 2018 Amsoil Grand National Cross Country (GNCC) Series, an AMA National Championship, heads to New York for the 4th Annual Dunlop Tomahawk GNCC this weekend, June 9 and 10. Rockstar Energy/Factory Husqvarna Racing's Thad Duvall had a dominating performance at the previous round and is looking to keep his momentum rolling into this weekend.
Duvall earned the win at last year's Tomahawk GNCC, and with two wins under his belt thus far in 2018, he is eager to battle for a third and earn valuable points towards the championship battle. Duvall sits 15 points out of the lead behind FMF/KTM Factory Racing's Kailub Russell for the title. Since Duvall has yet to finish off the podium and the added momentum of knowing that K. Russell has not earned a win at this venue, it could be the start to Duvall's winning streak.
Russell rounded out the podium at The John Penton GNCC after having trouble firing his bike on the starting line. K. Russell stated that he did not make it easy on himself throughout the race, but he still managed to land on the podium. This Sunday, he will be looking to earn his first win at Tomahawk and his sixth of the season.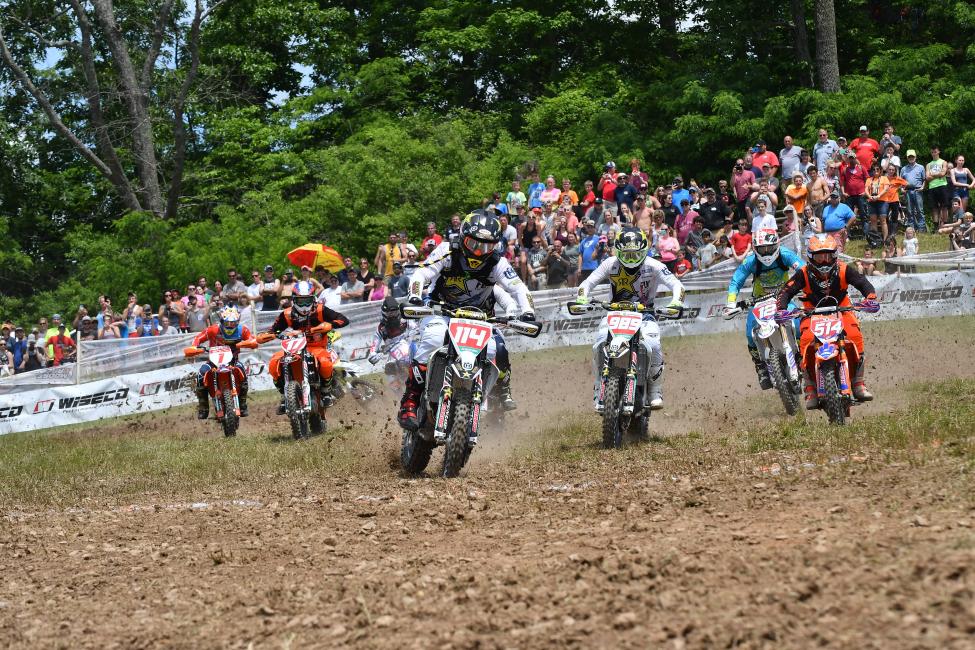 Rockstar Energy/Factory Husqvarna Racing's Josh Strang is another rider who will be looking for the front spot of the race this weekend. Strang found himself at the front of the pack two weeks ago and finished in the second-place position, which is his best finish so far in 2018. Strang has had success at this race in the past, and he will be looking to earn his first overall win of the season on Sunday.
Coming into round eight currently sitting third in the championship standings is Tely Energy Racing/KTM's Steward Baylor Jr. Since the beginning of the season, S. Baylor has not finished outside of the top five, yet he will be aiming to take home his first overall win. Beta USA's Jordan Ashburn put in a good ride at the previous round and is hoping to keep his drive going into round eight.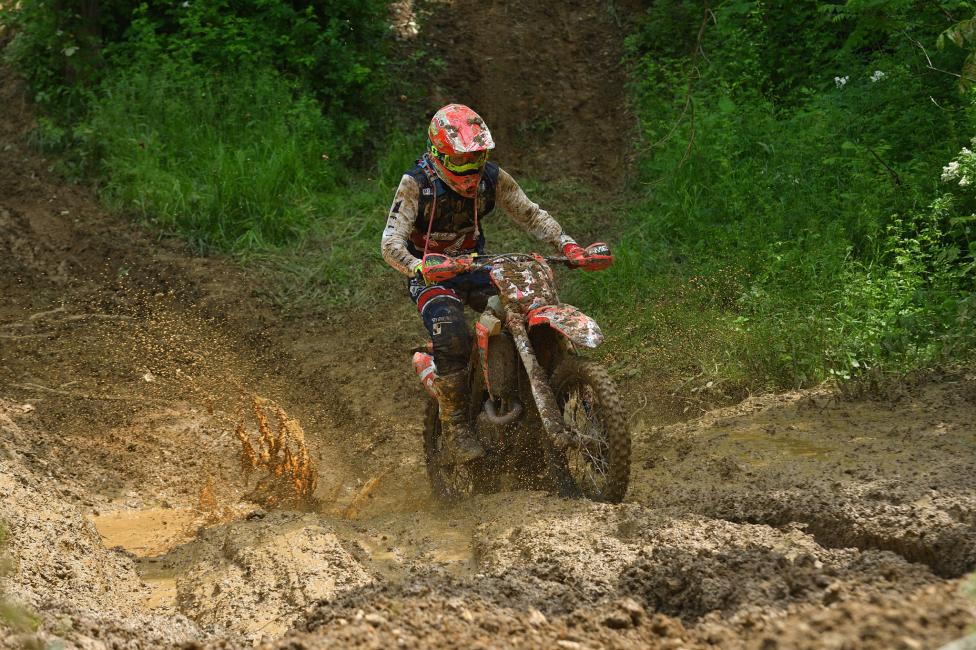 FMF/KTM Factory Racing's Josh Toth has earned four class wins in the XC2 250 Pro class, but still finds himself 20 points behind current points leader Ben Kelley, of Trail Jesters/KTM. After finishing second at the past three events, Kelley is hoping to return to the center of the podium Sunday afternoon. Costal Racing/Husqvarna's Craig Delong has rounded out the podium for XC2 at the last two rounds. Delong had a rough start to the season, but he has been looking like his normal self these past couple weeks. Delong is aiming to earn his first class win and turn his season around.
The FMF XC3 125 Pro-Am class saw Coastal Racing/Husqvarna's Alex Teagarden take the win at round seven, which is his second of the season. Raines Riding University/Atlas Sales/Yamaha's Jason Raines earned second and remains second in the points, followed by MCS Racing/Kenda Tires/Moose Racing's Cody Barnes in third place. FMF/Maxxis/RPM KTM's Jesse Ansley holds onto the points lead after finishing fourth at the previous round; however, he will be one to keep an eye on, as he remains eager to return to the center of the podium this weekend.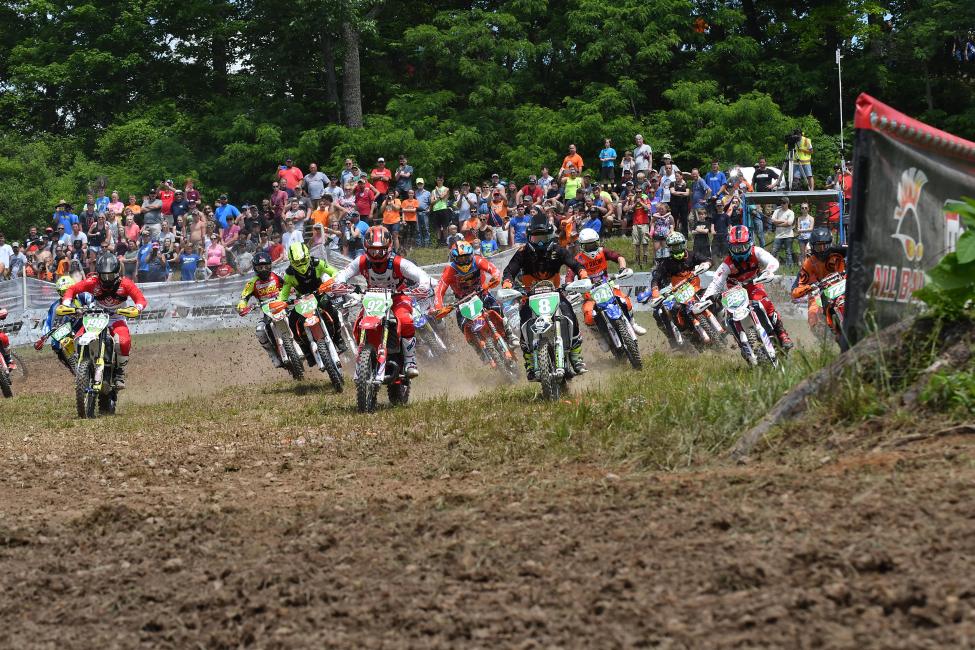 Local riders expected to race on Sunday are Paul Best (65cc 10-11), Jojo Bowden (250 A), Jordan Burnette (200 C 16+), Toby Cleveland (YXC2 Super Mini Jr.), Colby Davis (200 B), Minnie Hansen (Women C), Jeffrey Hart (Super Senior A 45+), Bryon Ivett (Masters C 50+), Frank Messina (Senior A 40+), Kevin Monahan (Golden Masters 60+), Robert Monticup (Super Senior B 45+), Cody Nappo (YXC1 Super Mini Sr.), Scott Phelps (Super Senior A 45+), and Seth Vandermeer (250 C Jr. 25+).
All local riders are invited and encouraged to compete in the event, as GNCC Racing offers classes for riders of all skill and experience levels. The amateur race entry fee is $50, and riders can sign up at the track or pre-enter. To learn more about GNCC Racing, refer to the GNCC 101 webpage.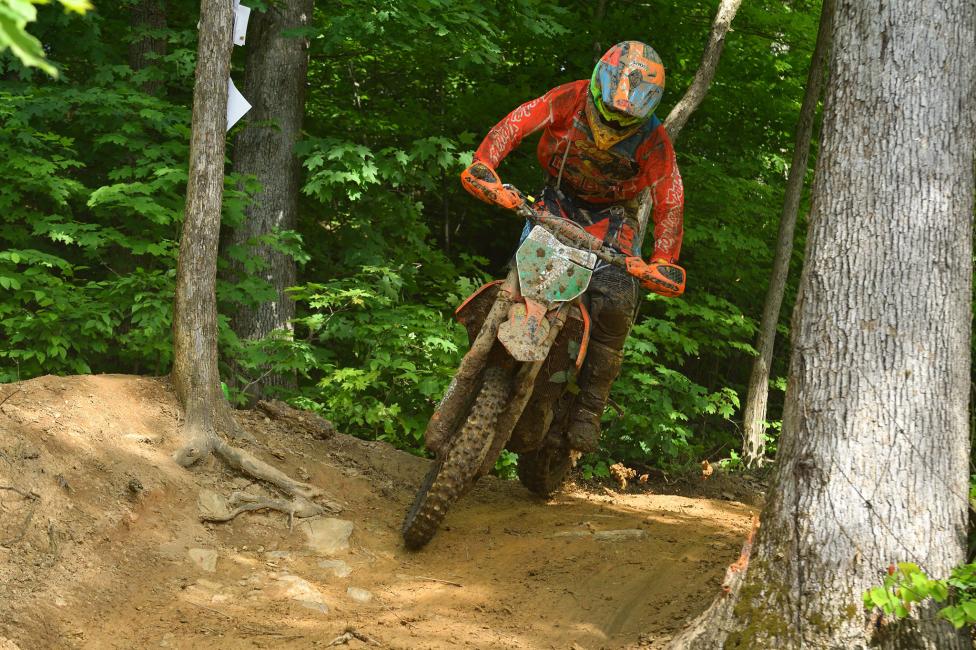 Spectator passes run $20 for adults and $10 for children (6-11), and kids five and under are free for the full weekend (Friday through Sunday), with pro pit access and pro autographs at no additional charge.
The 1 p.m. pro races will be broadcast live on the Internet via RacerTV on www.racertv.com both days. A highlight show featuring the event will air on NBC Sports Network on Sunday, July 8, at 6:00 p.m.
GNCC
| Position | Rider | Hometown | Points |
| --- | --- | --- | --- |
| 1 | Kailub Russell | Boonville, NC | 297 |
| 2 | Thad Duvall | Williamstown, WV | 262 |
| 3 | Steward Baylor | Belton, SC | 219 |
| 4 | Trevor Bollinger | Morganton, NC | 208 |
| 5 | Ben Kelley | Harwinton, CT | 192 |
| 6 | Josh Strang | Inverell | 189 |
| 7 | Josh Toth | Winstead, CT | 177 |
| 8 | Ricky Russell | Duvall, WA | 142 |
| 9 | Grant Baylor | Belton, SC | 115 |
| 10 | Craig Delong | Morgantown, PA | 104 |
Full Standings
GNCC
| Position | Rider | Hometown | Points |
| --- | --- | --- | --- |
| 1 | Ben Kelley | Harwinton, CT | 323 |
| 2 | Josh Toth | Winstead, CT | 305 |
| 3 | Craig Delong | Morgantown, PA | 199 |
| 4 | Austin Lee | Bedford, IN | 170 |
| 5 | Evan Smith | Jefferson, GA | 158 |
| 6 | Michael Witkowski | North Liberty, IN | 147 |
| 7 | Pascal Rauchenecker | | 145 |
| 8 | Jonathan Johnson | Landrum, SC | 141 |
| 9 | Liam Draper | Auckland | 131 |
| 10 | Zack Hayes | Sumter, SC | 99 |
Full Standings