Winchester, United Kingdom
MXGP of Great Britain
FIM Motocross World Championship
Despite some bad luck and a few mechanical challenges, the 2018 MX2 FIM Motocross World Championship started off quite well for Monroe, Washington's Darian Sanayei. While the opening round of the year—the MXGP of Argentina—brought a first-moto DNF due to a fuel line failure, Sanayei charged back out and placed a resounding third in moto two. Round two at the Eurocircuit in Holland brought more machinery struggles, but round three—the MXGP of La Comunitat Valenciana—saw the American scorch to remarkable 6-2 moto finishes.
Something of a sensation of the new season, it all went sideways for Sanayei shortly thereafter when he tore his ACL at the opening round of the Maxxis British Championship. Sanayei has been off since. Missing in action the last five MX2 GPs, the #57 Bike It Dixon Racing Kawasaki KX250F competitor will go to the starting gate this weekend for the MXGP of Great Britain. Hoping his speed and fitness are still there and his knee is up to the task, Sanayei would like nothing more than to be the man standing at the highest point of the podium come Sunday night in the United Kingdom. On Thursday night, Racer X caught up with the determined-to-succeed challenger.
Racer X: Darian, are you still on your way to England?
Darian Sanayei: Nope, we made it here and we're in England now. I just got here a few hours ago and we're getting ready for the weekend.
How is the weather looking?
The track is a bit wet right now, but I think on the weekend it's supposed to be nice, so that should be real good.
You haven't raced a Grand Prix since you injured your knee at the opening round of the Maxxis British Championship. Five GPs have gone by since. I'm going to take a wild guess and say you're excited to get back behind the starting gate.
Yeah, really excited. I can't wait.
You've been off from racing since the injury, yet you've remained in Europe to race the MXGP of Great Britain at Matterley Basin. Can you tell us what made you hang back and do the race in England?
Yeah, I've been off because I tore my ACL and I've been hanging out just to kind of to see if I can still go and race just a little bit longer if I don't damage the knee any more. Yeah, for the most part the knee is decent, but it's not great and I'm definitely going to have to get surgery before next year. I'm just going to race this weekend and see how it goes and kind of decide from there.
As far as your own physicality and performance right now, are you in good enough shape to be real competitive come Sunday?
Yeah, yeah, for sure. I think it'll be a great weekend and I'll have to decide how my knee is going in the races and stuff, but I think if my knee doesn't play any part in it, I think I can do really good.
Will this weekend be a one-off race for you? Will you be done for the year after this Grand Prix?
It's hard to say right now. I would like to do more than one, but I can't say exactly if I will do more.
What did you do during your time off the motorcycle?
I actually went home to America for a couple weeks and just tried to stay in shape a bit and then came back to Europe and started to try and get back to training.
In the first three Grands Prix, you managed to hit the podium in two motos and displayed some serious speed. You're a podium guy now and one who can seriously contend for moto wins. Thoughts?
Yeah, exactly. I felt really good just before I got injured, so it was a bit of a bummer to have that, and that's kind of the reason I'm racing right now—I'm just not ready yet to be done with the season. I worked really hard during the off-season and tried to work on my weaknesses a little bit. Even at the end of last year, my results weren't great, but I gained momentum towards the end of the championship and I was feeling pretty positive coming into this year. It seemed like it was all working pretty good and I felt like I was pretty close to where I wanted to be. Maybe not with my results, but with my speed and my fitness were good. I felt like I was just building.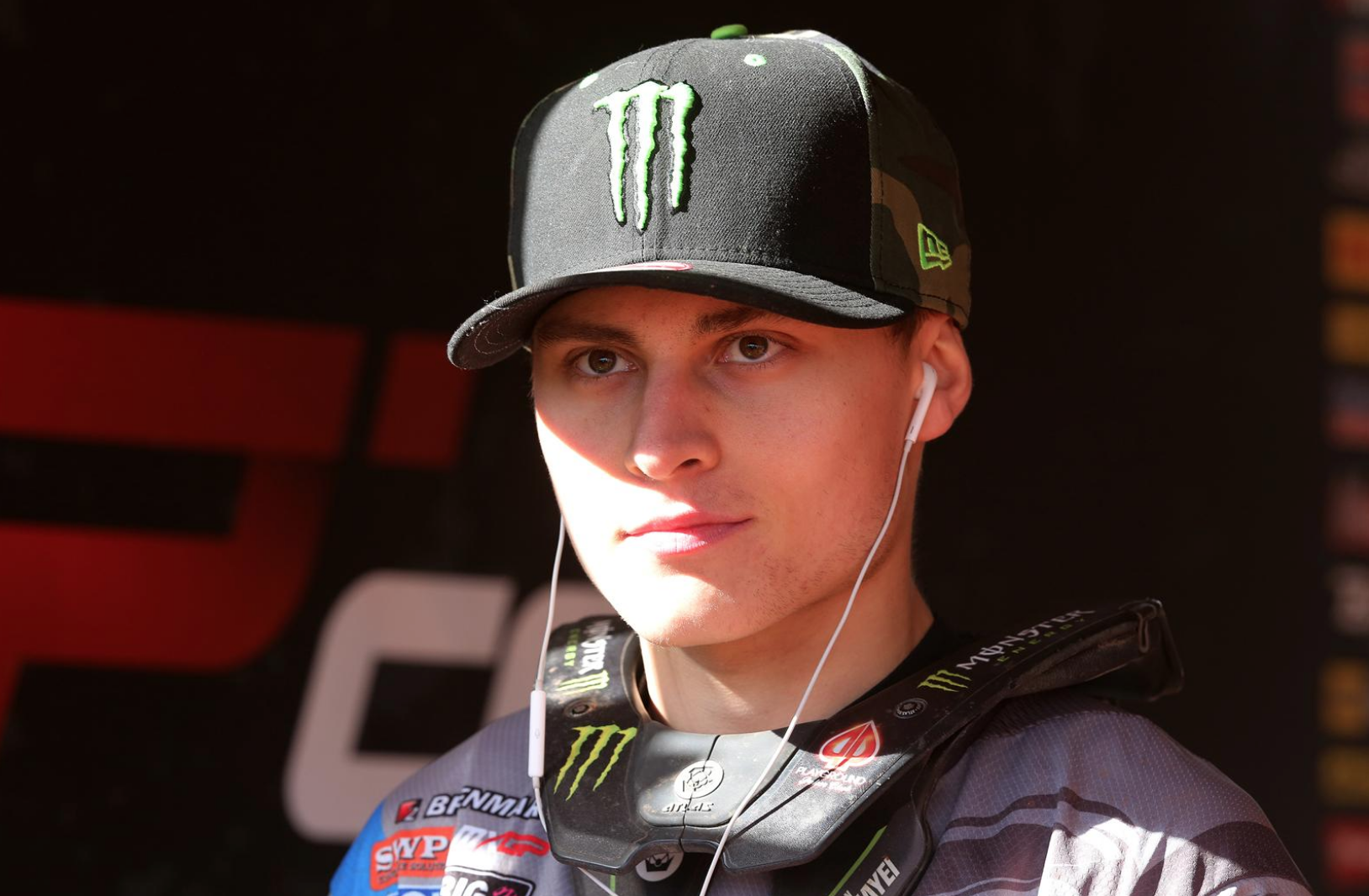 Steve Dixon, your team manager, is renowned for building very fast motorcycles, yet perhaps as a bit of a tradeoff, they're also not the most reliable bikes. How have you felt about your Bike It Dixon Racing Kawasaki KX250F?
My motorcycle is really good. I mean, we've made a big step from last year, and I'm pretty happy with it and what they've been doing. Yeah, we had some struggles at the beginning of the year. I was up front a few times and unfortunately something happened, but that's just part of racing and I think that they're trying to work it out.
Matterley Basin. Do you like the venue and circuit?
Yes, I do. It was the first race I had ever done in Europe, so it kind of holds a good place for me. I really like the track. My team manager runs it, so I just feel like I have a pretty good advantage there.
Of the six motos you did run in this season, what did you make of the competition?
Obviously the two KTM guys are pretty fast and everybody is going good still; I don't think anybody is slowing down, but I don't feel I'll be lacking anything when I'm back out on the track.
If you and your knee are to speed come Sunday afternoon, what are you hoping to achieve?
I'm hoping to win. That's always the goal. Yeah, I want to win.
Yes, you struck me as a racer. And what I mean by that is that you not only want to run up front, but you expect to run up front. You go hard when you're out there competing. You don't make excuses either.
Yeah, exactly. I mean, there are always things that might kind of seem like they can get in the way of whatever you want and you want to win, but I just feel that when the gate drops, everything stops when it's race time.
You've won races in the EMX250 Motocross Championship. I'm from the school that if a rider knows how to win, there is strong potential that they can win at any level. What do you think?
Yeah, exactly. I agree. I've won in EMX and I haven't got on the podium in MX2 yet, but hopefully will be changing this weekend.
Do you have any sort of game plan for the weekend?
Yeah, the game plan is just to go out there and ride and be smooth and just get the feeling. If I'm feeling good, I'll throw in some good laps in practice, but that's not the main focus for me. I'm not going to be pushing it in the warmup unless I'm really feeling it. For the two races, I want to try and get the holeshot and win them.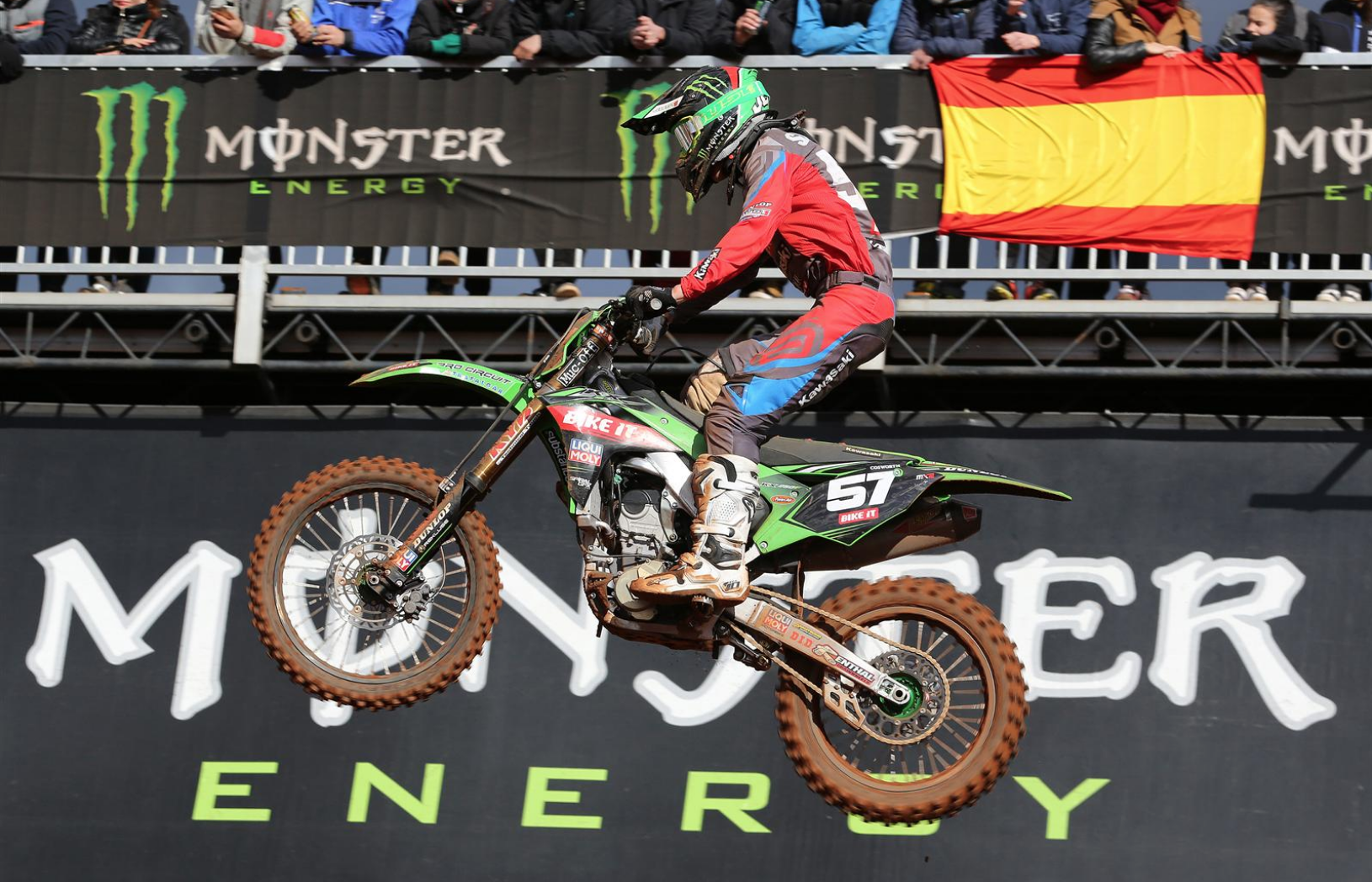 How is your buddy and compatriot Thomas Covington?
Covington is good. We've both dealt with pretty similar injuries now. We live pretty close to each other and try to help each other out the best we can. It would be sick if we were both standing up on the podium this weekend.
I don't know what you can speak to here, but there is talk on both sides of the Atlantic Ocean of a few teams interested in your services for 2019. Anything there you can tell us?
Yeah, I thought it would be better if I got some more results and everything this year, but my last race in Spain, I was pretty fast there. I have another year available in MX2 over here, but nothing is set yet. I feel that I'll most likely race MX2 over here again next year and see if I can win the championship.
Are any teams interested in you? Anybody been knocking on your door?
Yes, I've talked with a few teams to try and sort out my best options and everything, but at this point, I don't know what I'm going to do yet. At this moment I'm just focused on this weekend. I'll go from there.
Any shot of coming back to America to race?
I've looked at it. I would definitely love to come back and race in America. It could be possible, but most likely it would be the following year in 2020.
Right on, Darian. Anything you want to say to the fans in America who may have just read this?
Just keep in touch watching over here. The racing is real good over here.