Qualifying for Loretta Lynn's Begins This Weekend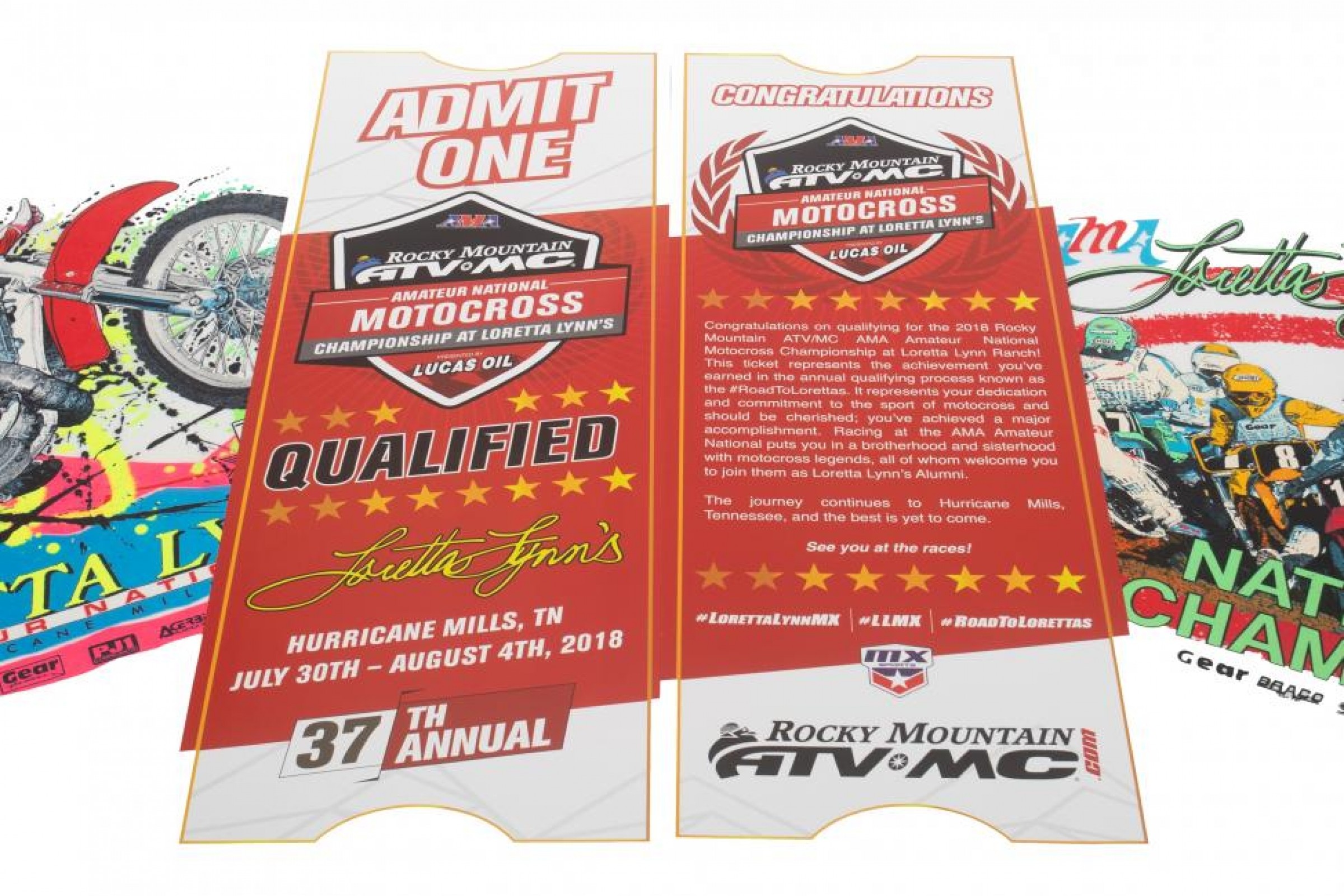 MORGANTOWN, W.Va — The final step in qualifying for the 37th Annual Rocky Mountain ATV/MC AMA Amateur National Motocross Championship, presented by Lucas Oil, begins this weekend in two regions across the United States. Amateur racers in the Southeast and Northwest will continue their quest to compete in the world's largest and most prestigious amateur motocross race at the iconic Loretta Lynn Ranch in Hurricane Mills, Tennessee.
Horn Rapids Motorsports Complex in Washington will play host to the Northwest Youth and Amateur Regional Championship this weekend, May 26 and 27. In addition, Muddy Creek Raceway in Blountville, Tennessee will also have a Youth Regional Championship this weekend. These two events kick off the 13 total Regional Championships, which take place in eight regions around the United States.
"It's go-time for Loretta Lynn hopefuls as the area qualifiers finish up, and the stakes are much higher at the Regional Championships," MX Sports Director Tim Cotter said. "Only 17 percent of regional participants will make it to America's most prestigious amateur motocross event."
The Regional Championships serve as the final step in seeding riders for the world's largest and most prestigious amateur motocross championship. The first Regional Championships begin this weekend and will continue each weekend until June 23-24. Only riders who finish in a qualifying position at a Regional Championship are eligible to race the AMA Amateur National the week of July 30-August 4.
"It's hard to believe that the first step of qualifying for the Rocky Mountain ATV/MC AMA Amateur National Motocross Championship is now complete," AMA Motocross manager Ricky Rickords said. "We are excited to see America's top amateur racers continue their road to Loretta's and compete at one of the 13 Regional Championships that begin this weekend. Riders who finish in a qualifying position at the Regional Championships will then shift their focus on securing the heavily sought-after AMA National number one plate at Loretta Lynn's Ranch in August."
Each racer participating in the Regional Championships must pre-register in order to reserve their gate position. The Rocky Mountain ATV/MC Race Gas program will be in full effect at all Regional Championships. Every racer who competes in at least one class at a Regional Championship will receive one $20 credit, redeemable toward products on the Rocky Mountain ATV/MC website. Competitors will receive an email within three weeks explaining the amount, the event it came from and the expiration date. Credit is applied to the account associated with each rider's email address. Those without Rocky Mountain ATV/MC accounts will be able to sign up for a new account through the email they receive.
"The road to Loretta's is one that takes a lot of work and dedication. Simply lining up at the gate for a Regional Championship is a milestone," Dan Thomas, CEO and founder of Rocky Mountain ATV/MC, said. "We want to congratulate everyone who has made it this far and wish them luck as they compete in the Regional Championships. We're glad that we can be part of their journey by serving as the title sponsor for Loretta's."
To view the full schedule of Regional Championships, click here. For additional information, visit the official website at www.mxsports.com or call (304) 284-0101. Also follow the official Facebook, Twitter and Instagram accounts for exclusive content and to catch the latest news.