First Look at Travis Pastrana's "Action Figures 2" Revealed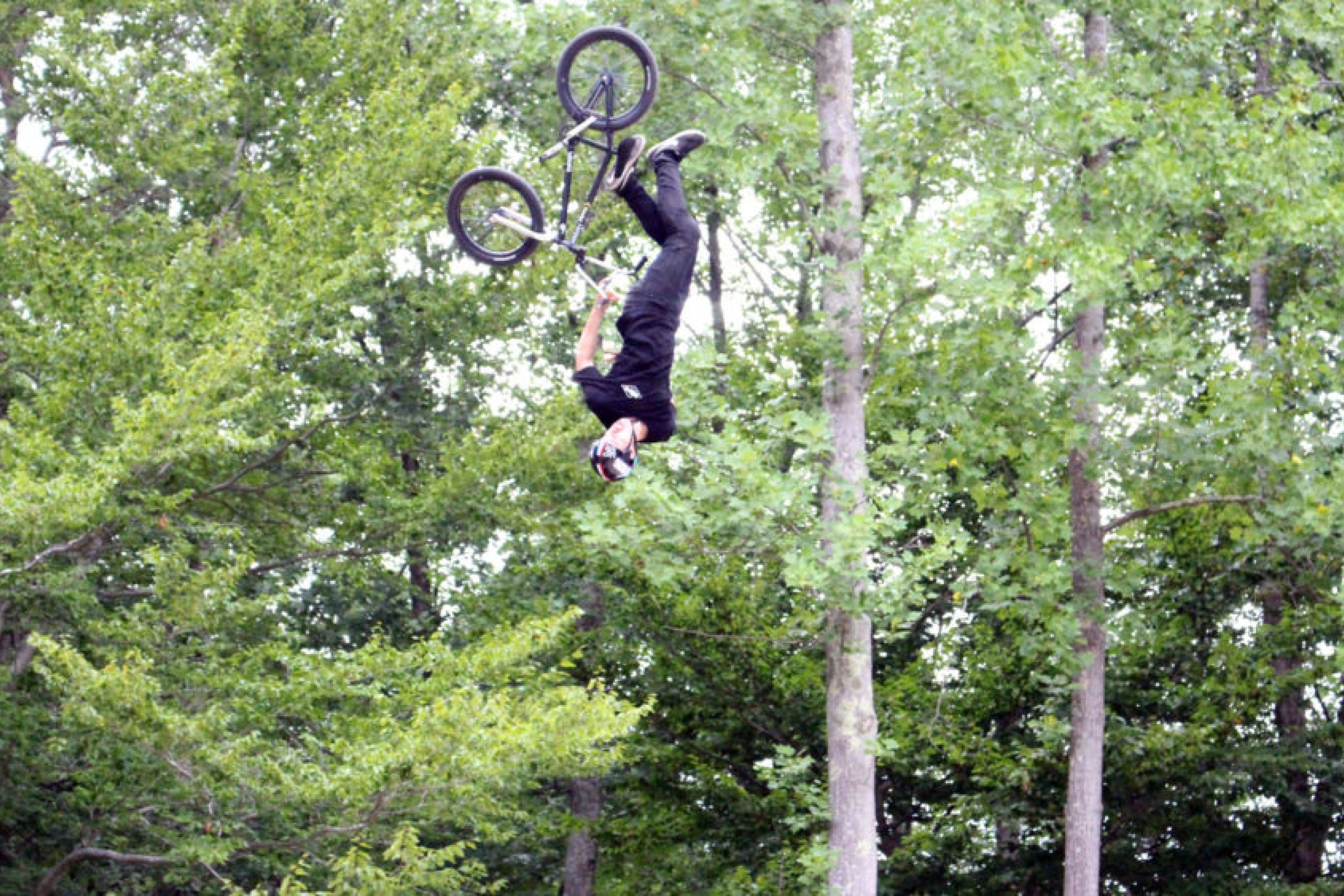 Los Angeles, Calif. — With the Thursday, June 28, premiere of Travis Pastrana's Action Figures 2 just over a month away, Nitro Circus and Sony Crackle have unveiled an adrenaline-charged sneak peek at what Pastrana and friends have been up to. Titled "Tuesday with the Pastranas," the action-packed teaser gives the viewer a look at both a day in Travis' adventure-filled life, as well a taste of the film's spectacular stunts. From an opening skydive out of a helicopter through escapades on motorbikes, rally cars, RZR UTVs, and more, watch Travis—along with his wife Lyn-z Pastrana and their friends—push their limits and attempt mindboggling tricks, all in time for Travis to pick his daughter Bristol up from daycare. Click here to check out "Tuesday with the Pastranas."
With "Tuesday with the Pastranas'' giving fans an advance look at Action Figures 2, fans can also see where it all began by watching the original Action Figures movie, streaming now on Sony Crackle.
"It's been so difficult for all of us to hold the rad stuff we've done over the last year and a half, but the time has finally come to show the world what we've been up to! Hope you enjoy this sneak peek of Action Figures 2," Pastrana said.
Action Figures 2, the sequel to 11-time X Games gold medalist Travis Pastrana's hit 2015 action sports movie Action Figures, pays homage to old-school action sports videos and highlights extreme human performance. The new film embodies Travis' drive to progress while allowing his friends to turn stunts they once only dreamed of into reality. It is a passion project for Travis, as well as an authentic collaboration with all of the action sports stars involved, as each has contributed to the filming and editing of their sections of the movie. Action Figures 2 is one crazy ride with Travis at the wheel as his friends achieve the unthinkable while tacking up multiple world-firsts along the way (including a major milestone by Travis, one that has been several years in the making). These real-life action figures go bigger, farther, and faster than ever before to conquer the impossible and ignite action sports entertainment.
Action Figures marked Travis Pastrana's directorial debut. The Nitro Circus co-founder and ringleader wrote, directed, and produced the 2015 film alongside his best friends from the world of action sports and in association with Nitro Circus. It resonated with fans across the globe, debuting at number one on digital charts worldwide upon release. Now, fans can watch all of the action on Sony Crackle as Travis Pastrana and friends defy gravity and find out what they are capable of.
Action Figures 2 sponsors include Yokohama, Brimstone Recreation, Subaru, Wienerschnitzel, and Polaris RZR.
Nitro Circus and Sony Crackle announced a partnership last month, with the free ad-supported network acquiring original content created by the renowned sports entertainment company in a licensing agreement. Beyond the hit Action Figures franchise, Sony Crackle will also stream "Nitro Circus: Crazy Train," "Nitro Circus Live," "AmBADASSador," "Oh Sh*t Moments" and "World's First." More release details for all of this exciting content will be announced soon.