AUS-X Open Organizers Gain Commercial Rights to Entire Australian SX Championship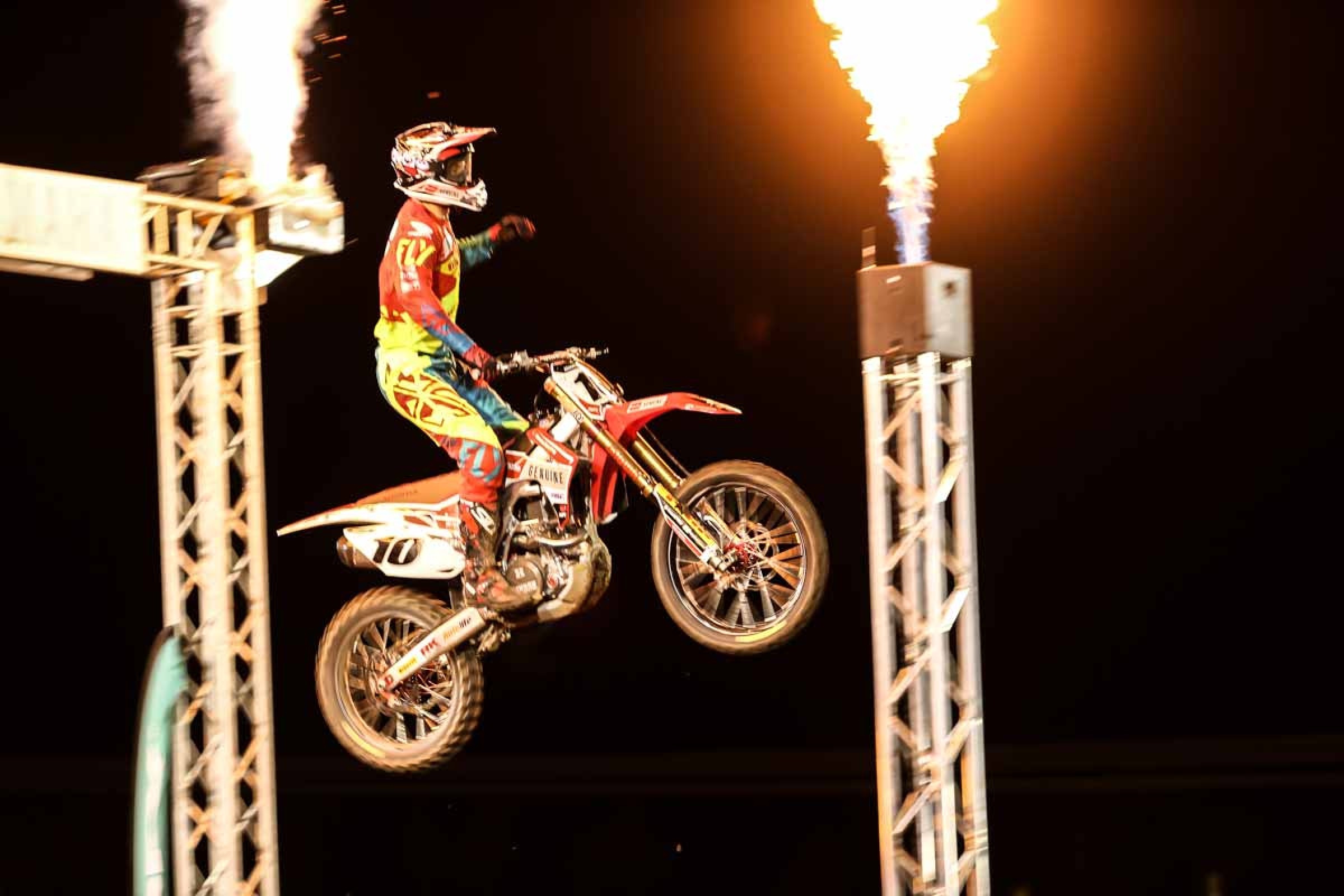 AUS SX Holdings, the parent company of the AUS-X Open, have agreed to a deal with Motorcycling Australia (MA) that will see the company gain commercial rights to the Australian Supercross Championship ahead of the 2018 season.
The deal will see AUS SX Holdings directors Adam Bailey and Ryan Sanderson develop a longterm strategy in a bid to cement the future of supercross in Australia.
"Having been so focussed on the delivery and promotion of the Monster Energy AUS-X Open Sydney event since late 2013, we felt the timing was right for us to expand our operations and focus on the long-term growth of the entire Australian Supercross Championship," said Adam Bailey, director of AUS SX Holdings and AME Management.
"Our goals are really simple—to grow the championship across all aspects and help develop the sport and its future superstars. We want to see the next Chad Reed burst onto the world stage, having come through the all-new supercross platform we'll be implementing across Australia. We truly believe that supercross is the most exciting sport on the planet and that it leaves other motorsport properties literally in its dust when it comes to the talent and athleticism of its athletes and its ability to deliver incredible racing and entertainment in its purest form."
According to the press release, "in order to support the growth and commercial viability of the series, Bailey and fellow AUS SX Holdings director Ryan Sanderson will leverage from their in-house resources and sister company AME Management, which will be engaged to deliver an improved PR, media, and communications strategy for the series."
"At AM, we have the resources and capabilities to help maximize both the digital and mainstream news coverage of the championship," explained Sanderson. "Our team is huge supercross fans, and we're really excited to work closely with all stakeholders.
"Supercross riders are incredible athletes, and what they do on their motorcycles is absolutely staggering. We're excited to boost the profile of the sport throughout the whole Australian Supercross Championship, culminating with the finale at the Monster Energy AUS-X Open Sydney event!"
In addition to the announcement, a new five-round supercross schedule has been announced. Scott Bannan Promotions will continue to deliver of the events in Queensland, while Troy Bayliss Events will be involved in the South Australia and Victoria events.
An all-new Amateur Supercross Cup, set to run in conjunction with the supercross events, has also been added for 2018. The series will run on a modified version of the track the pros race.
Below is the full 2018 calendar. You can read the entire announcement here .
2018 Australian Supercross Championship calendar:
| | | |
| --- | --- | --- |
| Round | Date | Venue |
| Round 1 | Sept. 15 | Jimboomba, Queensland |
| Round 2 | Oct. 6 | Coolum, Queensland |
| Round 3 | Oct. 13 | TBC, Victoria |
| Round 4 | Oct. 20 | Adelaide, South Australia |
| Round 5 | Nov. 10 | Sydney, New South Wales (AUS-X Open) |