Justin Brayton Signs Extension With Smartop/Bullfrog Spas/MotoConcepts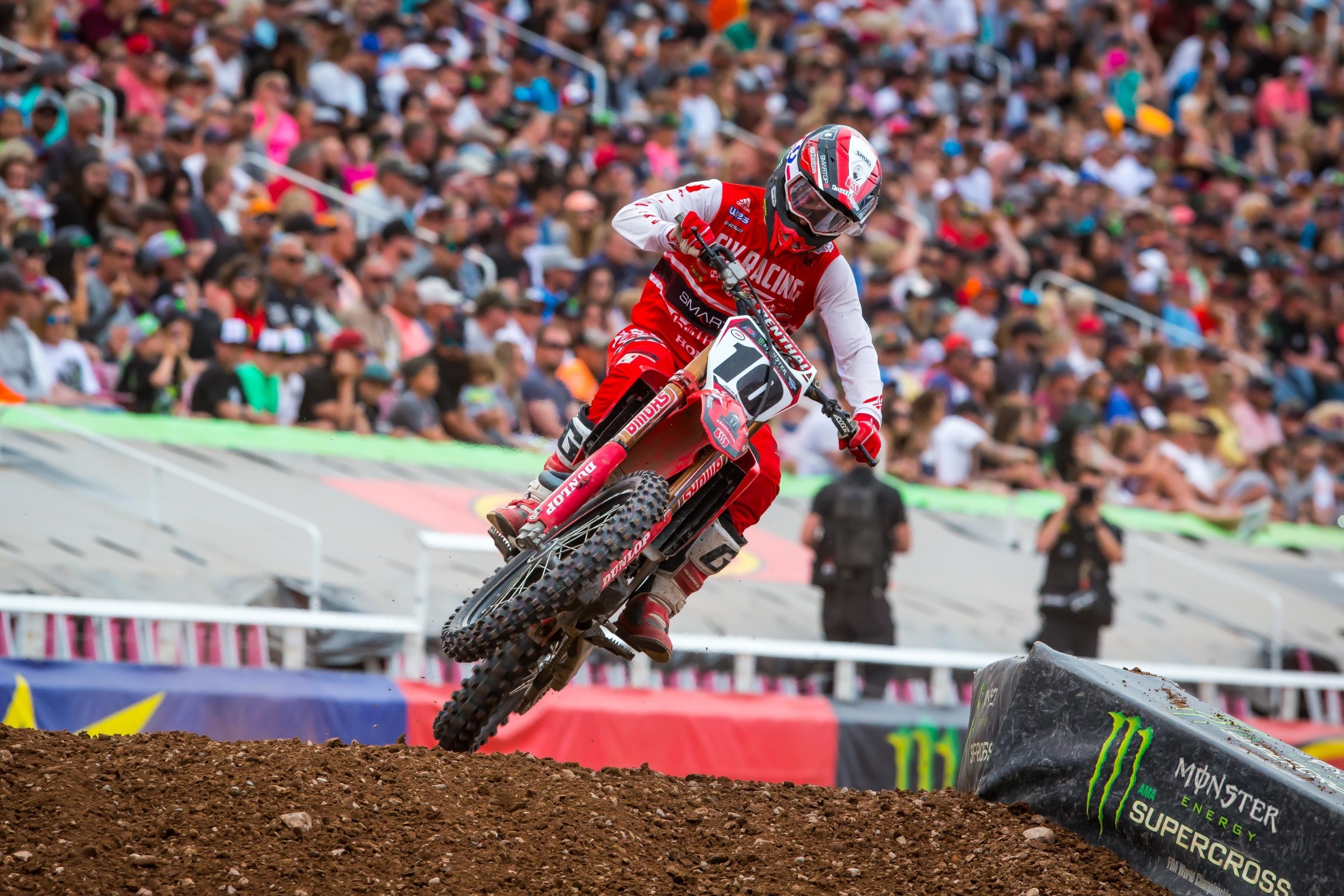 Las Vegas, NV
Las Vegas
Monster Energy AMA Supercross Championship
At the pre-race press conference today for the 2018 Monster Energy Supercross season finale in Las Vegas, Smartop/Bullfrog Spas/MotoConcepts Honda announced it has agreed to a two-year extension with Justin Brayton.
Earlier this year, we asked Brayton, who recently turned 34, when he may consider retirement.
"Going into this year, I didn't really know," he said. "All my contracts were up at the end of this year and I was kind of like, if I'm enjoying it, I'm going to keep going. If not, then we'll just see what happens. But as of now, I don't really see an end in sight. I think I'll probably commit to another two years and go from there. I really think I can be competitive and keep doing what I'm doing."
Brayton is in the midst of a career-year in his second season with Smartop/Bullfrog Spas/MotoConcepts Honda. He won his first career race earlier this year in Daytona, in the process becoming the oldest winner in SX history, and is currently fourth in 450SX points.
Earlier this year, Brayton told us if he still enjoyed racing, he wanted to continue.
"I think as long as I'm motivated to do well, I think that's the biggest thing. If I come in and I'm dreading the flights and I'm dreading the training…. I really know what it takes to be at the highest level, and if I'm just not willing to put in that work, where right now I'm honestly having more fun than I've ever had, just because I have so much fun with my family at home during the week. I can kind of get away from the scene, if you will, and kind of get away from the training. I'll just fit in training during the week when I can, in between my daughter's swim lessons and taking her to school and that type of stuff."