Veterans Eligible for Free Admission to GNCC Races in 2018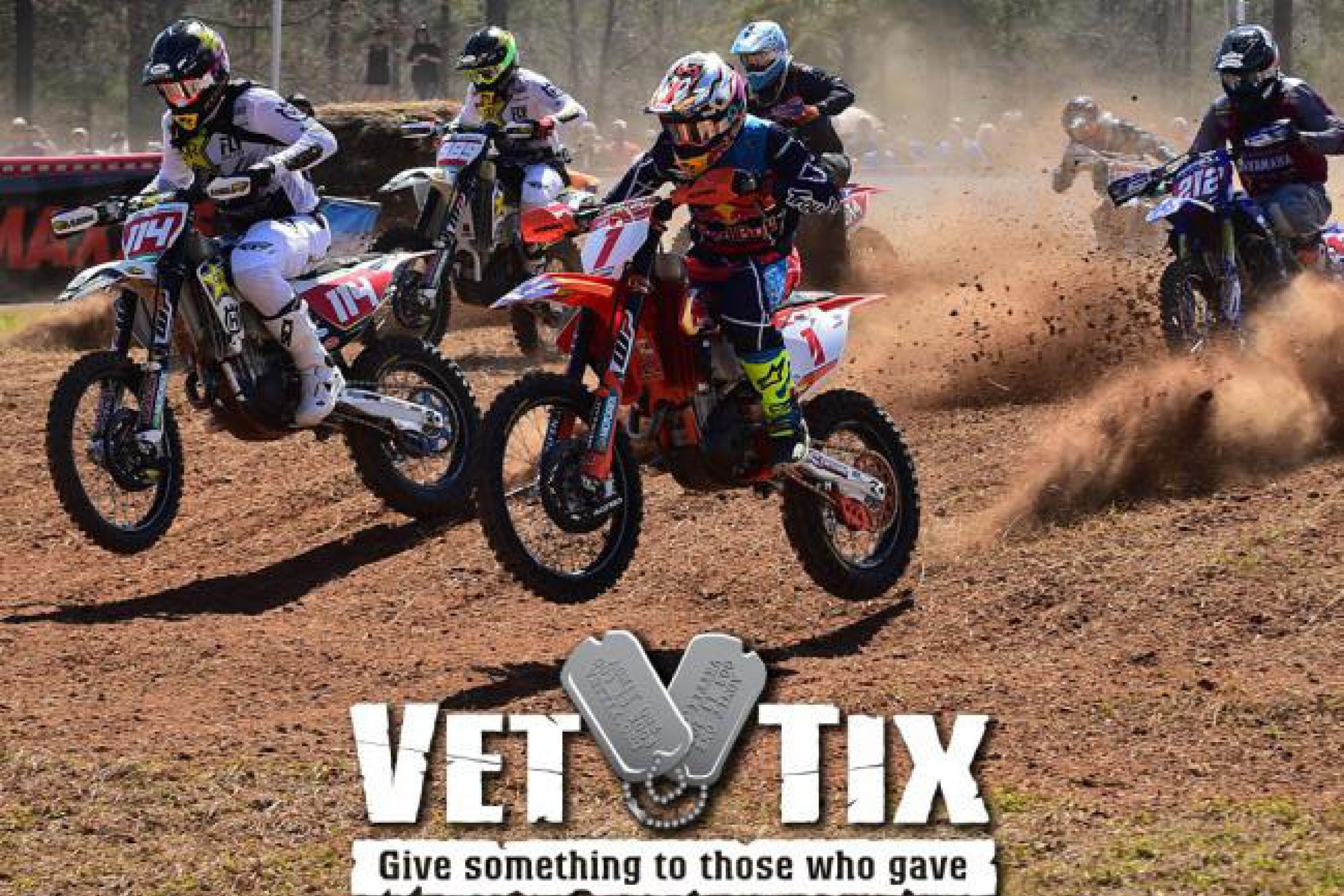 MORGANTOWN, W.Va. — Racer Productions recognizes the sacrifices made by our servicemen and -women and are pleased to announce a new partnership with the Veteran Tickets Foundation. Active, retired military, veterans, and families of those KIA can watch the on-track excitement of the world's premier ATV motocross series at no cost.
The Grand National Cross Country (GNCC) Series, an AMA National Championship, has donated 40 weekend passes to the Vet Tix foundation for each of the 13 rounds of the championship. As we head into round six of the 2018 season, VetTix has given out 200 tickets to veterans. Tickets will be available to all military veterans two weeks prior to each event through VetTix.org.
"We at Vet Tix are honored to have such great supporters such as GNCC," Mike Focareto, CEO of Veteran Tickets Foundation, says. "We are inspired every day by our currently serving military, veterans, and their families. There are many ways to show appreciation to those who have served, but the simple gesture of inviting veterans and their families to enjoy the competition and entertainment of a race is worth all the joy and smiles for those who have served America."
Major sports franchises from Lucas Oil Pro Motocross, Major League Baseball, the National Basketball Association, National Football League, and National Hockey League have also partnered with Vet Tix, as have touring organizations like World Wrestling Entertainment and Professional Bull Riders.
Vet Tix, based in Phoenix, is a national nonprofit organization that provides free tickets to veterans and active-duty members and their families, in addition to families of those KIA. Founder and CEO Michael Focareto, a U.S. Navy veteran, developed the concept of Vet Tix in 2008 and since then the organization has given away more than four million tickets to veterans nationwide.
All active and retired military veterans can create an account on VetTix.org to receive emails and reminders about when the GNCC tickets become available. More information about Vet Tix can be found at VetTix.org.
For more information on the GNCC series, visit the official website at www.gnccracing.com or call (304) 284-0084. Join the conversation on the series social media channels, along with receiving the most up-to-date news and exclusive content.