On the track, H.E.P. Motorsports Suzuki's Dustin Pipes has had a trying 2018 Monster Energy AMA Supercross season. It's understandable considering he's handling two jobs. We spoke with Pipes back in December when the news broke that he would be pulling double-duty as both team manager and rider, and decided to check in for an update. Despite a struggling season on the track, Pipes found himself lining up for the 450SX main event in Foxborough. Curious as to how life running a team as well as racing has been going so far, we caught back up with Dustin this week to talk about his riding, his team, and his future in our sport.
(Note: This interview was conducted via iMessage and has been lightly edited for clarity.)
Racer X: Dustin, you put yourself in the main event in Foxborough. How was it?
Dustin Pipes: Honestly felt like I had a weight lifted off my shoulders! This year hasn't been the best for me riding-wise; I think my riding level and fitness hasn't been up to par this year with the added responsibilities of starting a new team, and it's definitely showed on the track. To be able to make the main and to have our team be the only team this year to have four guys in a main event was a big accomplishment for myself and everyone involved.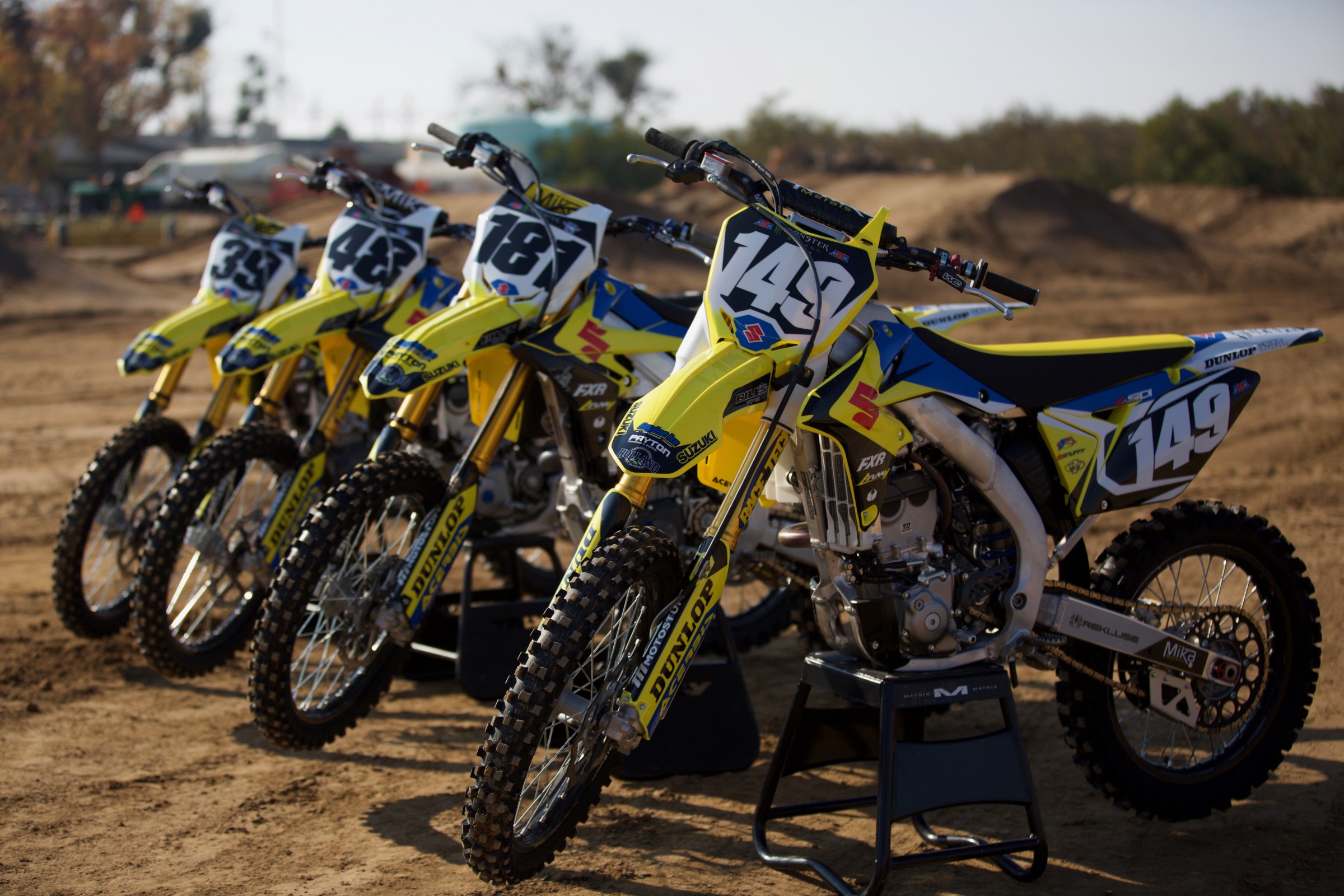 I was wondering about that. How has it been taking on the task of running a team, yet still racing? Pretty strenuous?
I think strenuous would probably be the right word. At the beginning of the year, everyone in the industry was telling me how hard it was going to be, and I just brushed them off like it wasn't going to be a big deal. But once the season started, I realized that racing professionally and running a team simultaneously wasn't going to be an easy task. I think the main thing is having the right people in place to do certain jobs so you aren't overextending yourself at the races.
With running the team, do you feel added pressure to perform on the track? You see your riders making mains—do you think "I have to step it up"?
There's added pressure, but not so much from the riders. I feel it more from watching how hard the guys work during the week and the amount of effort they put into making this team run so smoothly. They work their butts off, so any way I can reward their hard work, even if it's just me making the main, feels like an accomplishment.
We'll call it motivation rather than pressure.
I like that word better! [Laughs]
Let's talk about some of the benefits of running a team. I know you guys seem to have the media days and all the PR stuff handled pretty well. Talk about that a little bit.
I think as a first-year team, we were looking for a way to stand out from some of the more established teams in the pits, and the most beneficial way for us to achieve that was through media and getting the team out there as much as possible. The branding of the team and its sponsors, as well as its riders, are something we value in high regard, so we try to get as much exposure as possible. It makes for some uncomfortable travel situations, but I think it is worth it.
You mentioned that making the main in Foxborough felt like a weight lifted. How do you feel the main went for you?
Not too good. Definitely wasn't ready for that long of a moto. Juggling running a team and racing hasn't been too good for the training program. Let's just keep it at that.
The end of the LCQ got a little exciting, too. Were you just thinking, "Come on, man..."? Pauli was trying hard to get around you.
Yeah, I was definitely glad I didn't blow it and let Bubba pass me! I was riding really well at the beginning, came from around tenth in the first corner before I made my way to fourth, so I knew I had the speed. I just rode really tight and made a lot of mistakes once I got into fourth because I haven't been in that position all year. I think now that I have been in that position, I won't ride so tight in these final rounds.
With two rounds left, what're your goals finishing out the supercross season?
My personal goal would be to make the final two mains and to be able to race the main event all the way through. As a team goal, I would love to have five bikes in main events this weekend! That would be special.
Any plans for outdoors?
The team will be at select rounds. Maybe in the future we can expand and be able to race the whole series.
When you go back and reflect on this season, does it make you think about whether or not you want to continue as a racer, or pursue the managerial role more instead? With that, looking at the H.E.P. Motorsports Suzuki team, is this a year-by-year thing or are you in it for the long haul?
Man, that's a tough question. I think when starting this team, my goal wasn't to just have a space for me to pit under; it was to build a successful race team and build a brand, and I am committed to that. With the proper funding and sponsors, we are definitely in it for the long haul, and we have already begun working on how we can make next year better for not only our riders and team members, but more engaging for our sponsors as well.
In terms of riding or managing/owning, I am leaving that open for now. I absolutely love racing my motorcycle and want to do it as long as possible. It's a passion, and nothing gives me more joy than competing against the best in the world. With that being said, my goal is to grow H.E.P. Motorsports to a powerhouse team, and if my results don't coincide with the trajectory of the team, then I will have to step away from racing. The team's needs trump my own.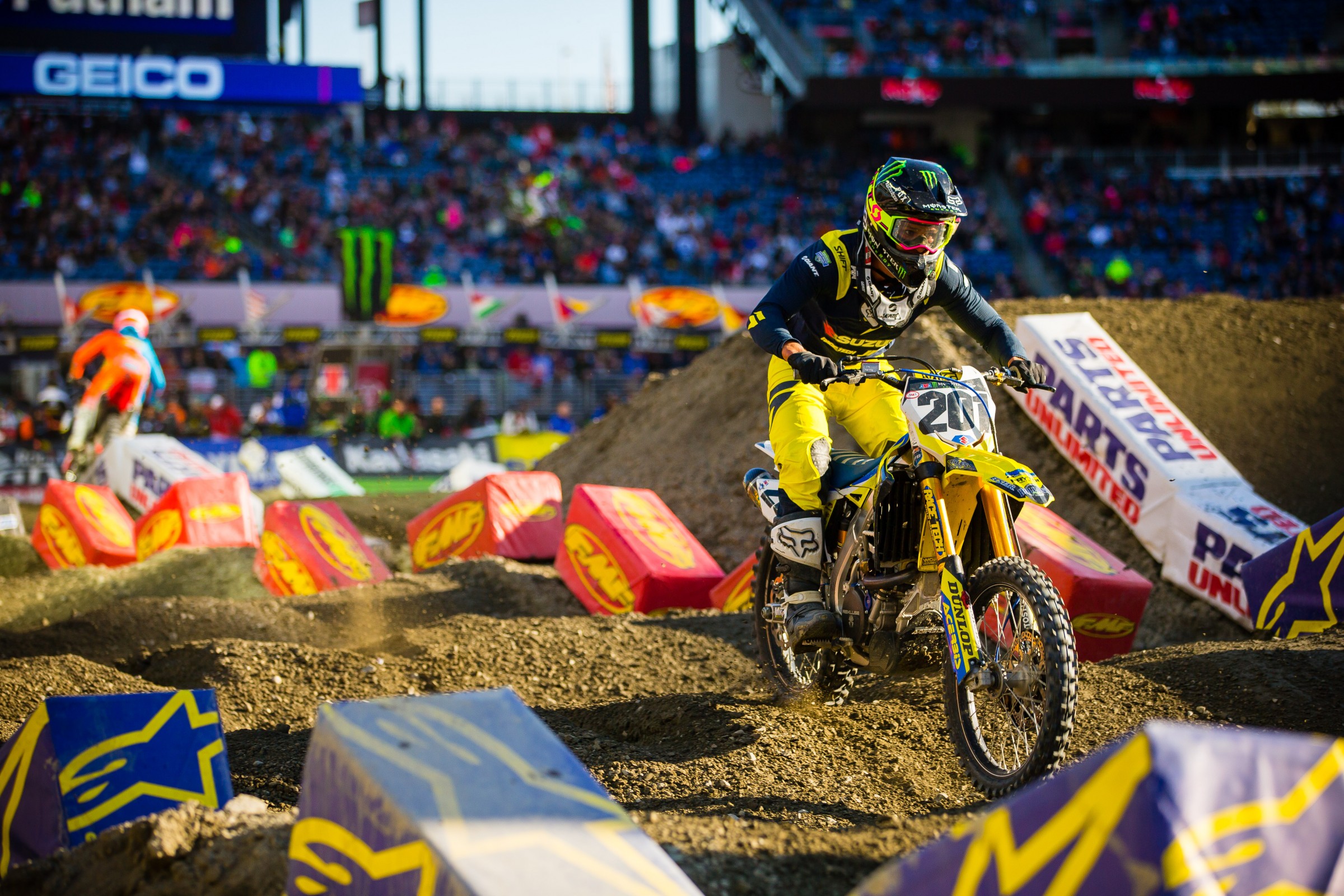 It's evident that a lot goes into this program, and you're a busy guy—go ahead and say thanks to the appropriate people and we'll let you go!
There are a whole lot of people that went into making H.E.P. Motorsports a reality, and each of their contributions, whether big or small, played a huge part in our success.
Partners in the team Billy Ezernack, George Holland, and Aaron Pipes have been instrumental in taking some of the load off my shoulders and making this vision a reality. The guys at Snuffy Racing making sure the bikes are in great shape each week—Rydane, Ryan, Hayden, and Blake. The team staff consisting of Chase, Drew, Dylan, and Ken making things run so smooth, as well as the riders Kyle, Henry, Tallon, and Cedric in being understanding and patient this past season with this being a first-year team and giving us some time to figure everything out. Each of them is a great rider, but they are outstanding people as well.
Chris, Pat, and Rachel from Suzuki helping us get this off the ground, Andy from FXR, Joe from AMP Tires, Aaron from Payton Trucking, Rich and Scott from RS Solar, Brandon from Bills Pipes, Bryar from 180 Decals—our bikes have looked top-notch this year, Joey and Sarah from Nut Up, Austin from Rekluse, Rich from X-Brand, Dom from 6D, Eric from Sidi, MotoTV, Dunlop, JE Pistons, Paul from Mika Metals and DT1 Airfilters, Andy from Guts Seat Covers, Ryan from Works Connection, Rob from Race Tech, Elite Image, Ambroshi Farms, HP Petroleum, Dave and Scott from Engine Ice, Motostuff, Tallon from Acerbis, Z Boys Auto Detail, Midland Tractor, Neken Triple Clamps, Todd from Carl Nelson Insurance, and Jim for helping fabricate pieces for the trailer. It has taken a lot of hard work, but I think we have been successful.