Duvall Seeks Second Season Win at CST Tires Camp Coker GNCC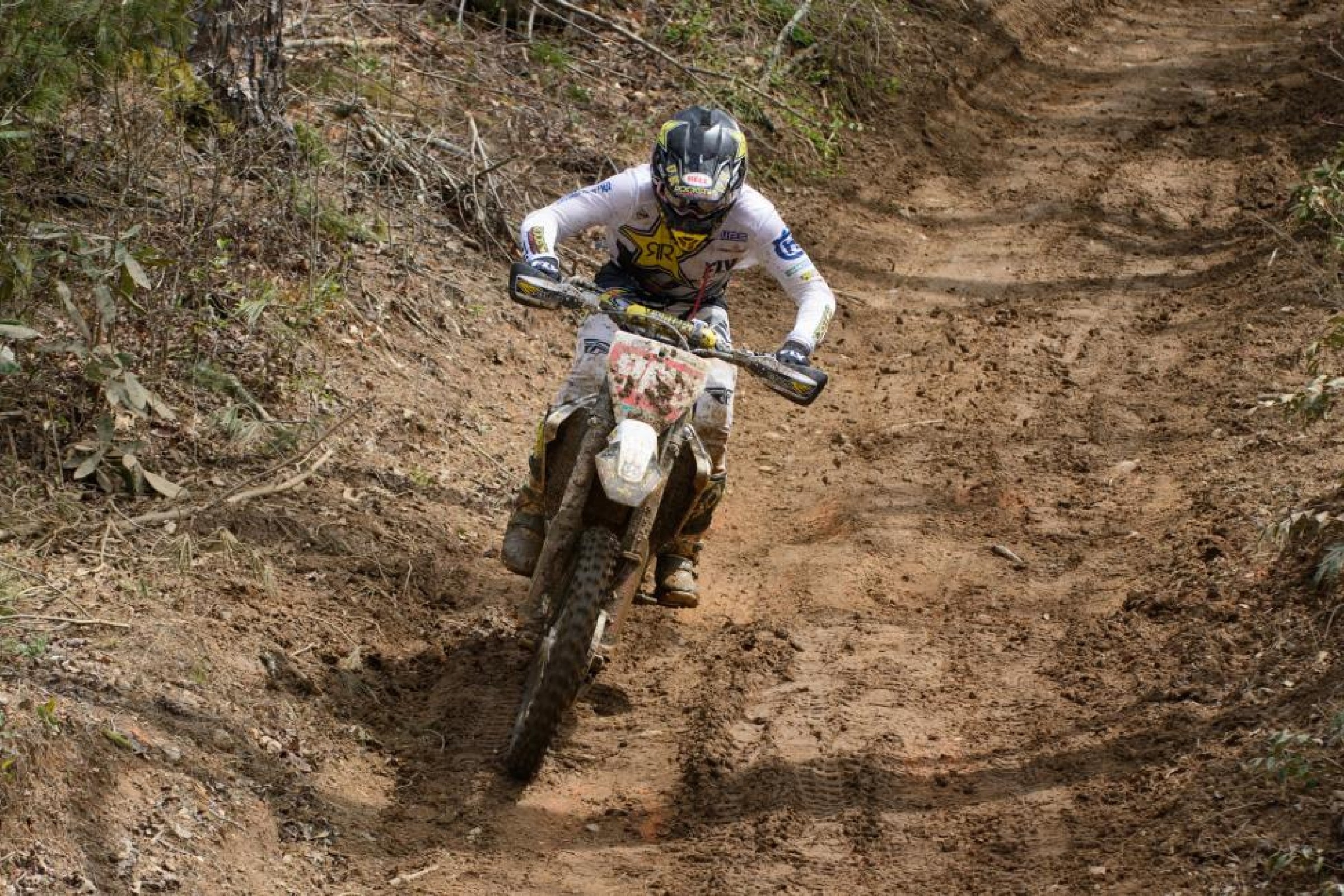 Society Hill, SC
Camp Coker Bullet
GNCC Racing
MORGANTOWN, W.Va — Rockstar Energy/Factory Husqvarna Racing's Thad Duvall recently secured his first win of the 2018 Amsoil Grand National Cross County (GNCC) Series, an AMA National Championship, minimizing the points lead that FMF/KTM Factory Racing's Kailub Russell built through the first three rounds. This weekend, April 21-22, the GNCC Racing circuit heads to Moree's Sportman's Preserve in Society Hill, South Carolina, for the third annual CST Tires Camp Coker Bullet GNCC.
With the weather forecast looking to be sunny and temperatures in the low 70s, it's easy to say that hydration will be key this weekend. However, one thing that remains uncertain is just how this race will unfold. K. Russell has his focus set on earning his sixth-straight National Championship, but he is going to have some difficult competition this year from Husqvarna-backed rider Duvall. After earning the win at Steele Creek two weeks ago, Duvall is looking to keep his momentum rolling into South Carolina this Sunday.
Hailing from Belton, South Carolina, just three hours west of Society Hill, are the Tely Energy Racing/KTM teammates and brothers Steward and Grant Baylor. Steward Baylor, Jr., has had a consistent start to the 2018 season, finishing on the podium at the first three rounds. After a rough round four and finishing off the podium, S. Baylor will be aiming to make his way back onto the podium. After undergoing shoulder surgery during the off-season, Grant Baylor hasn't had the best of luck coming into season thus far. Mechanical issues kept him from finishing the race at round four, and he is now facing a hand injury sustained while practicing.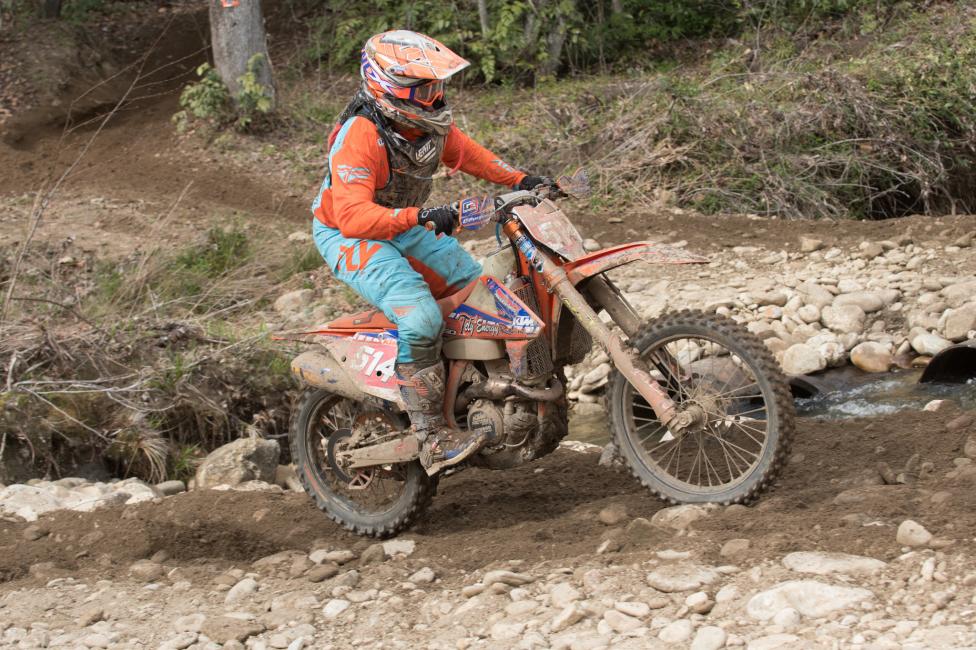 JCR Honda's Trevor Bollinger battled at the front of the pack at round four and finished third overall in his hometown of Morganton, North Carolina. After the excitement of earning his first podium of the season in front of family and friends, Bollinger will once again be eager to fight for a top-three finish.
Rockstar Energy/Factory Husqvarna Racing's Josh Strang finished in the fifth place position at round four and is currently sixth overall in the points championship. Strang is hoping to earn valuable championship points this weekend by making his first podium appearance of the season. KR4/Husqvarna's Layne Michael is currently ranked seventh in the points championship, but as the season continues, Michael will strive to break into the top three.
Beta USA's Jordan Ashburn has been steadily improving throughout the first four rounds, finishing sixth just two weeks ago. This is Ashburn's second year aboard Beta, and he is hoping to contend for a top-five finish at the upcoming rounds. AmPro Yamaha's Ricky Russell has started each round strong, battling at the front of the XC1 pack. However, misfortune and mechanical issues have been a setback for R. Russell this year. As we head into round five, R. Russell will be looking to put the past four rounds behind him and battle at the front for the duration of the three-hour race.
Trail Jesters/KTM's Ben Kelley has three consecutive wins and leads the way in the XC2 250 Pro class points standings. Kelley currently tops Coastal Racing/Husqvarna's Pascal Rauchenecker and defending XC2 250 Pro Champion Josh Toth in the series standings. Sitting just outside of the top three is Coastal Racing/Husqvarna's Craig Delong. Delong finished fourth at the past three events, but will be competing to finish on the box this Sunday.
In the FMF XC3 125 Pro-Am class, it's FMF/Maxxis/RPM KTM's Jesse Ansley controlling the points lead. MCS Racing's Cody Barnes sits ten points behind Ansley in second, with Raines Riding University's Jason Raines holding onto the third place position. Nevertheless, just two weeks ago it was Ansley taking the win in the FMF XC3 class, his second of the season, followed by Chris Venditti in second and Coastal Racing/Husqvarna's Alex Teagarden rounding out the podium.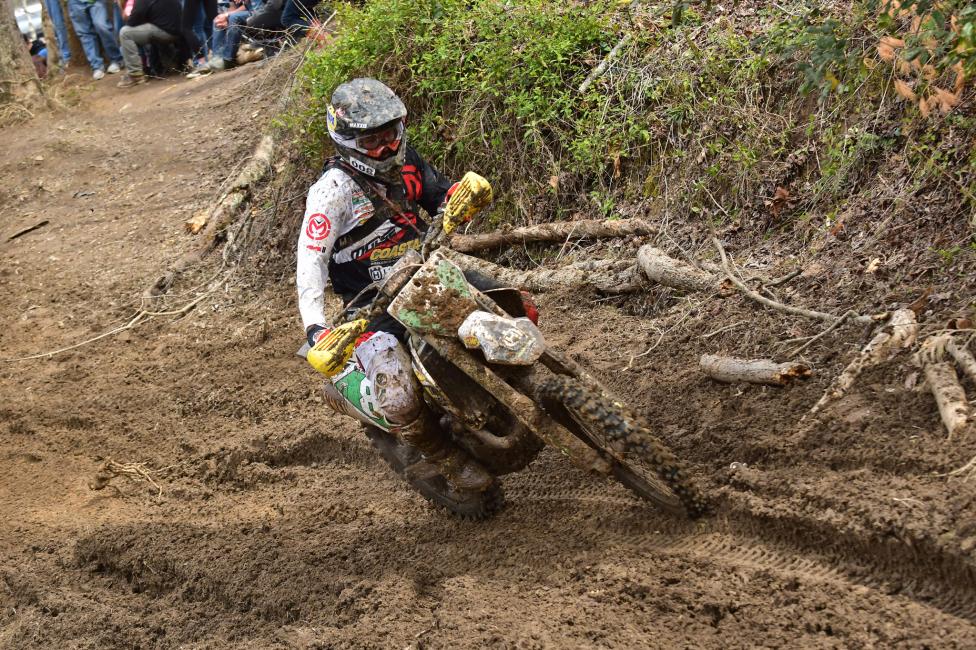 The event will also treat fans to a live concert, as Monster Energy proudly presents The New Black Seven at the Camp Coker GNCC on Saturday, April 21, at 8:30 p.m. Admission to the concert is included with your wristband. Gate Admission for Adults (12 and over) is only $20, Kids (6-11) $10, and 5 and under get in free. Come watch the fastest off-road racers in the world battle at Moree's Sportsman's Preserve and rock out with The New Black Seven. Gate admission also includes pro pit access and pro autographs at no additional charge.
Sunday's race schedule is as follows: Youth bike racing begins at 8 a.m., followed by amateurs and women at 10 a.m., and the pros and top amateurs take to the track at 1 p.m.
The event is co-sanctioned with SETRA, a series that produces local racing events in the Southeast, and will ultimately bring out a full slate of local racers. All local riders are invited and encouraged to compete in the event, as GNCC Racing offers classes for riders of all skill and experience levels. The amateur race entry fee is only $50 and riders can sign up at the event. To learn more about GNCC Racing, refer to the GNCC 101 webpage.
Local racers expected to compete this Sunday will be John Campbell (250 A), Robert Case (Super Senior B), Jeff Galbraith (Senior B), David Graham (Masters C), Johnny Campbell (Masters A), Terrell Holloway (Masters B), Cameron Holloway (Open C College), Kevin Holt (Super Senior C), Austin Johnson (Trail Rider 7-15), Scott Johnson (Masters A), Shakeem Johnson (250 C College), Brianna May (WXC), Raymie Segars (200 C Schoolboy 12-15), Mendal Nettles (Sportsman B), Nolan Osteen (200 C Schoolboy 12-15), Devin Pomianowski (Open B), Andrew Segars (85 7-11), Kendall LaFollette (WXC), Chad LaFollette (4 Stroke B Lites), JC Mabes (Super Senior C), Josh McCoy (200 B), Cole Mattison (XC2), JoJo Mattison (200 C Schoolboy), Rivers Morris (65 10-11), Kennie Webb (Super Vet C) and Christopher Venditti (FMF XC3).
Tune in to RacerTV.com on Sunday at 1 p.m. EDT to catch live streaming of the Pro Bike race. For more information on GNCC Live coverage, visit www.racertv.com. A highlight show featuring the event will air on NBC Sports Network on Sunday, June 3, at 3:00 p.m.
For a complete schedule of the weekend's activities, please visit the Camp Coker Bullet GNCC event page on the series website by clicking here.
For more information on the GNCC series, visit the official website at www.gnccracing.com or call (304) 284-0084. Join the conversation on the series Facebook page, follow us on Twitter and Instagram, and be sure to always hashtag #GNCC.