Hunter Lawrence Sustains Hand Injury at MXGP of Trentino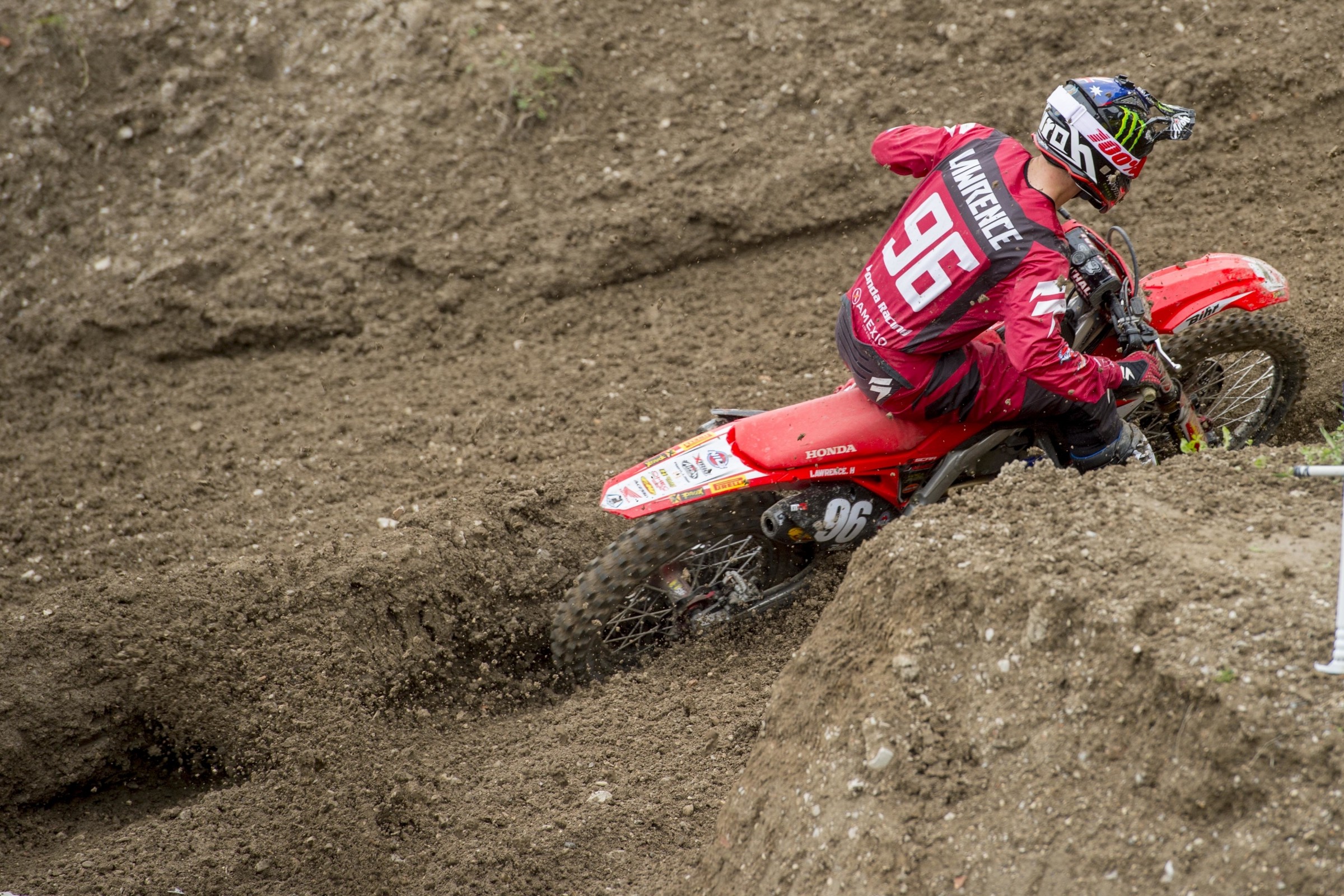 Agueda, Portugal
MXGP of Portugal
FIM Motocross World Championship
Australian Hunter Lawrence sustained a broken middle metacarpal in his right hand during Saturday's timed practice session at the MXGP of Trentino, according to his team. Lawrence competed in the qualifying race on Saturday, but did not line up for either MX2 moto on Sunday. The Honda 114 Motorsports team said Lawrence will miss the MXGP of Portugal this weekend, but the team hopes he can return at the MXGP of Russia on May 1.
"Hard to swallow this weekends results of not being able to race due to a crash in time practice," Lawrence wrote on Instagram. "Got an X-ray done and thought it was just muscle damage as everything looked ok we tried to ride quali race but after 5 laps of not being able to hold on and just circulating we pulled in to try and save myself for Sunday's races but went and got it checked out more and found out i have a broken metacarpal in my right hand . So now focus on recovery to get back to what I love doing as soon as I can Sorry to everyone i let down, thankyou to my family and friends for all your support, big thankyou to the team and my mechanic! and all my great sponsors and thanks to my badass girlfriend for playing nurse and helping out a tonne this weekend."
Lawrence is in his final year in MX2, as he signed a multi-year deal with GECIO Honda in October that will see him compete in Monster Energy Supercross and Lucas Oil Pro Motocross beginning in 2019.