Watch FMF Steele Creek GNCC Live on Racer TV This Weekend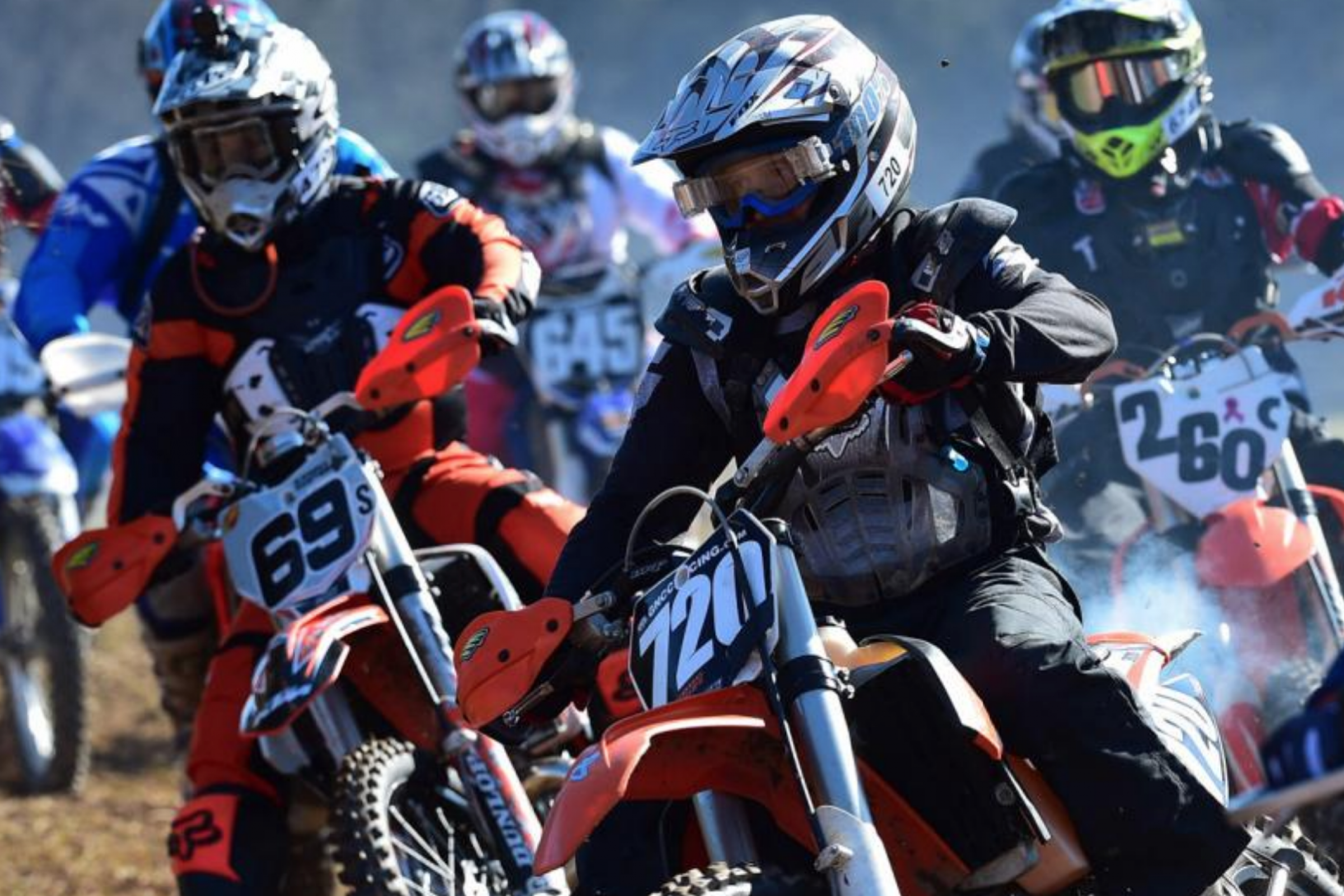 Morganton, NC
Steele Creek
GNCC Racing
MORGANTOWN, W.Va. — Tune in to RacerTV.com this weekend, April 7 and 8, at 1:00 p.m. EDT/10:00 a.m. PDT for round four of the Amsoil Grand National Cross Country (GNCC) Series, an AMA National Championship—the FMF Steele Creek GNCC LIVE broadcast from Morganton, North Carolina.
On Saturday, the ATV Pro riders will take to the course, and we'll see defending champion Walker Fowler heading into round four with two wins and a five-point lead over Brycen Neal, who earned his first-career overall ATV win at The Maxxis General just three weeks ago. If Neal can keep his momentum going into this weekend's race, he may just have what it takes to make it two in a row. However, Fowler has managed to take home the win at Steele Creek the past two years.
Of course, these two riders aren't the only ones capable of claiming the overall win. Six-time GNCC ATV National Champion Chris Borich has been in the hunt at each round this season and is motivated to claim his first win since 2014. Adam McGill and Jarrod McClure will also be looking to earn their first wins of the 2018 season.
On Sunday, FMF/KTM Factory Racing's Kailub Russell comes into this round with three consecutive wins. However, those wins did not come easy, and K. Russell will look to battle for his fourth win of the season at the FMF Steele Creek GNCC.
After a strong start to the season, Rockstar Energy/Factory Husqvarna Racing's Thad Duvall comes into round four just 19 points behind K. Russell. Duvall has the confidence to be a top contender and has proven thus far that he has the speed to run at the front of the pack. Finishing seconds behind the leader at rounds one and three, Duvall is looking to earn his first win of the season this Sunday and stop K. Russell's success.
Additionally, challengers such as Steward Baylor and Ricky Russell are previous overall race winners and will be looking to return to their winning ways. The Steele Creek event is a true hometown race for Trevor Bollinger, who hails from just across the town of Morganton. As a former XC2 250 Pro class champion, Bollinger is still looking to claim his first XC1 Open Pro class podium, and an overall win in front of his hometown crowd would be a perfect way to claim that first podium.
A highlight show featuring the event will air on NBC Sports Network on Saturday, May 26, at 2:30 p.m. EDT. Click here for the full 2018 broadcast schedule.
Click here for Saturday's Pro ATV coverage.
Click here for Sunday's Pro Bike coverage
2018 GNCC Live Schedule
| | | | | |
| --- | --- | --- | --- | --- |
| Round | Date | Time | Event | Location |
| 4 | April 7 | 1 PM | Steele Creek ATV | Morganton, NC |
| | April 8 | 1 PM | Steele Creek Bike | |
| 5 | April 21 | 1 PM | Camp Coker Bullet ATV | Society Hill, SC |
| | April 21 | 4 PM | Camp Coker Bullet UTV | |
| | April 22 | 1 PM | Camp Coker Bullet Bike | |
| 6 | May 12 | 1 PM | X-Factor ATV | Peru, IN |
| | May 13 | 1 PM | X-Factor Bike | |
| 7 | May 26 | 1 PM | The John Penton ATV | Millfield, OH |
| | May 26 | 4 PM | The John Penton UTV | |
| | May 27 | 1 PM | The John Penton Bike | |
| 8 | June 9 | 1 PM | Tomahawk ATV | Odessa, NY |
| | June 10 | 1PM | Tomahawk Bike | |
| 9 | June 23 | 1 PM | Snowshoe ATV | Snowshoe, WV |
| | June 24 | 1 PM | Snowshoe Bike | |
| 10 | Sept. 15 | 1 PM | Black Sky ATV | Harpursville, NY |
| | Sept. 16 | 1 PM | Black Sky Bike | |
| 11 | Sept. 29 | 1 PM | Mason-Dixon ATV | Mount Morris, PA |
| | Sept. 30 | 1 PM | Mason-Dixon Bike | |
| 12 | Oct. 13 | 1 PM | Powerline Park ATV | St. Clairsville, OH |
| | Oct. 13 | 4 PM | Powerline Park UTV | |
| | Oct. 14 | 1 PM | Powerline Park Bike | |
| 13 | Oct. 27 | 1 PM | Ironman ATV | Crawfordsville, IN |
| | Oct. 27 | 4 PM | Ironman UTV | |
| | Oct. 28 | 1 PM | Ironman Bike | |