Rockstar Triple Crown Round 2 Results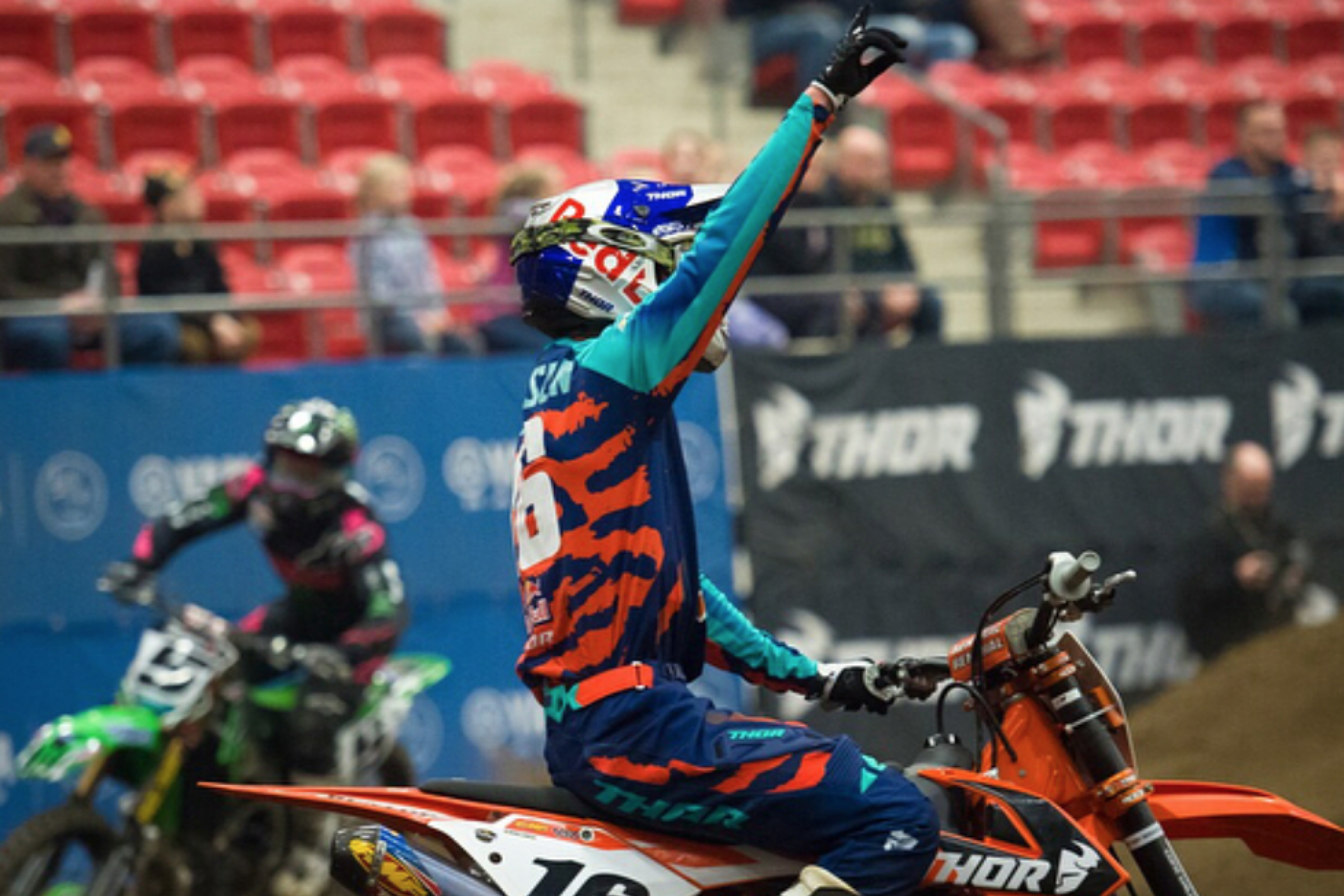 Round two of the Rockstar Triple Crown Championship took place last night in Calgary. Shawn Maffenbeier won the 250 Class over Dylan Wright and Brad Nauditt.
In the 450 Class, Cole Thompson took the win over Tyler Medaglia and Colton Facciotti. Josh Hill finished eighth in his debut.
Round three takes place today.
250
1. 3 Shawn Maffenbeier KAW
2. 12 Dylan Wright HON
3. 620 Brad Nauditt HSK
4. 101 Ryan Lockhart KAW
5. 157 Wyatt Waddell HSK
6. 43 Jared Petruska HON
7. 202 Blake Osatchuk HSK
8. 517 Spencer Wilton KTM
9. 66 Marco Cannella YAM
10. 477 Joey Parkes YAM
11. 27 Tanner Ward KTM
450
1. 16 Cole Thompson KTM
2. 5 Tyler Medaglia KAW
3. 45 Colton Facciotti HON
4. 7 Dillan Epstein YAM
5. 2 Matt Goerke YAM
6. 68 Mike Brown HSK
7. 620 Brad Nauditt HSK
8. 75 Josh Hill HON
9. 101 Ryan Lockhart KAW
10. 10 Keylan Meston HSK
11. 20 Davey Fraser HSK
12. 22 Brock Leitner KAW