Tag Metals Announces Worldwide Relaunch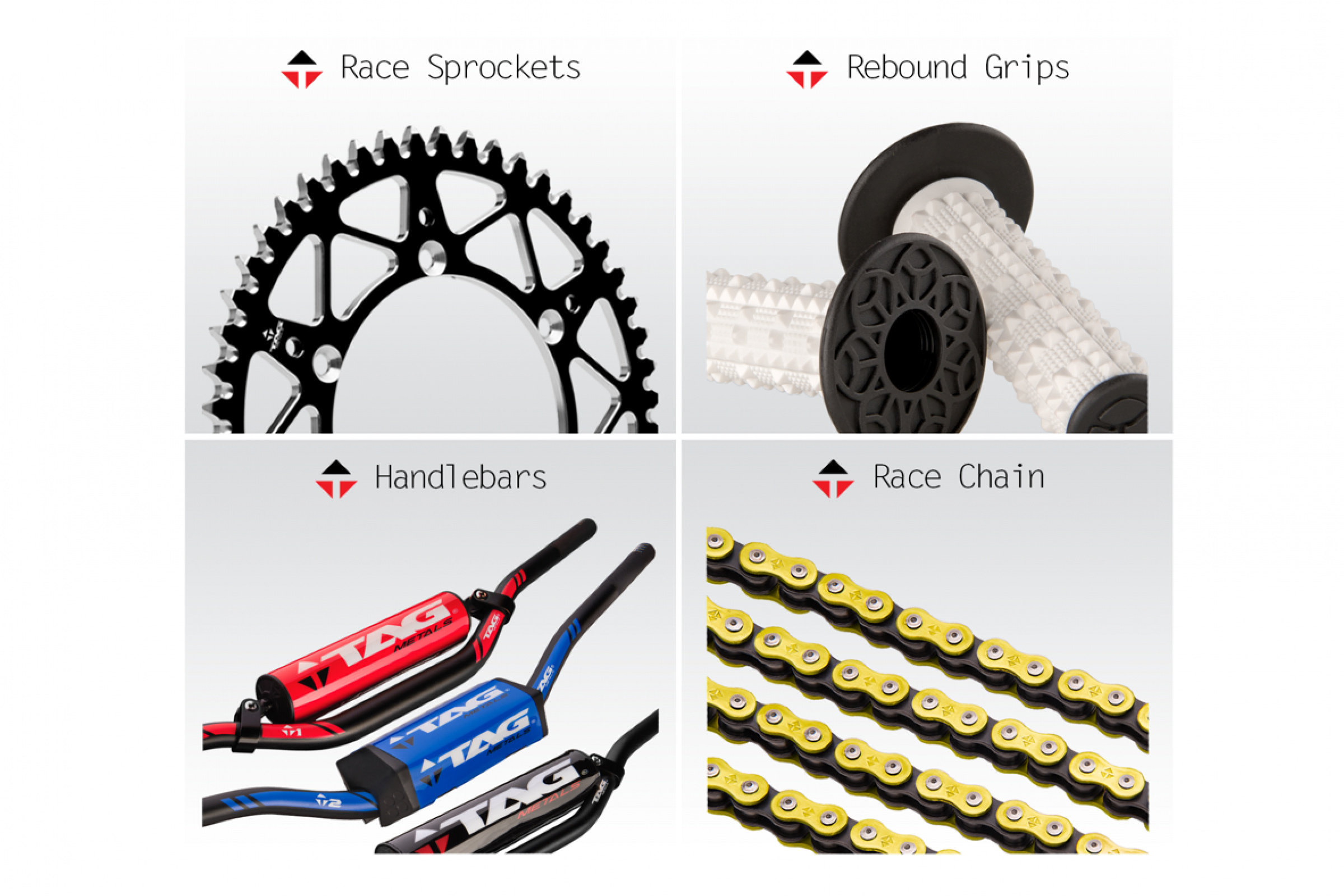 Valencia, Calif. — After a year of development, refinement, and testing, we are ready to present the new Tag Metals.
The all new redesigned Tag Metals product line will include a complete range of new high-performance race replica handlebars in three models, seven bends, three grips, countershaft and rear sprockets, race chains, aluminum throttle tubes, and several new accessories to start. Several additional new products are planned for phase two in fall 2018.
Visit www.tagmetalsracing.com to order.
Tag Metals is now accepting 2018 USA rider resumes at two websites: