Shot Race Gear Partners With Traders Racing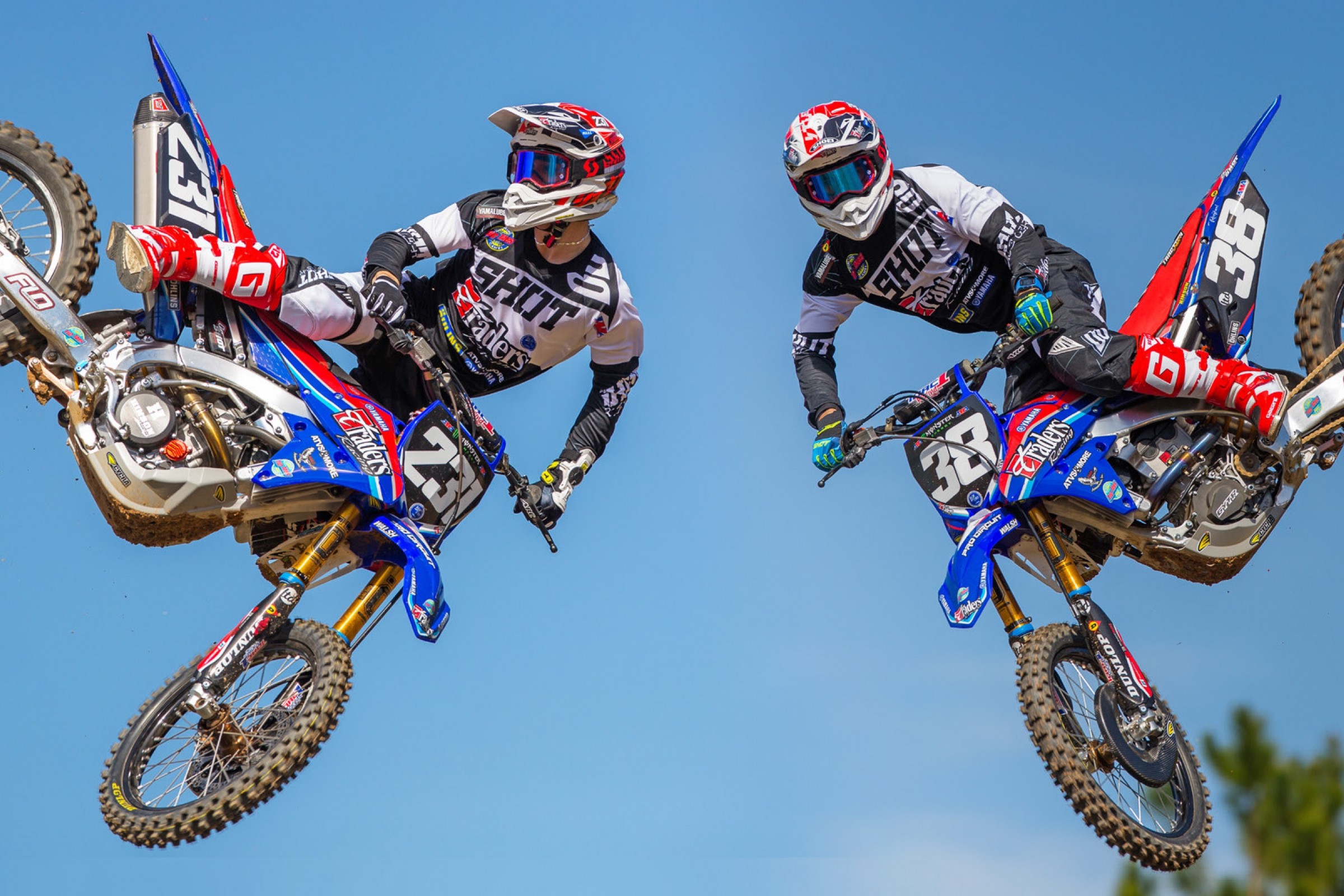 Corona, CA — Shot Race Gear announced a partnership with the Traders Racing team for the 2018 250SX East Region series.
Shot Race Gear has once again teamed up with Traders Racing for the 2018 250SX East Region series with a three-man team of Luke Renzland (#38), Nick Gaines (#49) and Jayce Pennington (#231).
"We are very pleased to continue our relationship with Shot Racewear for the 2018 season. The riders are very happy with the performance of the gear as the fit and comfort has been above par from day one. We look forward to helping grow the Shot brand in the future and help develop the product to fit everyone's needs and wants," Kenny Day, the team manager for the Traders Racing team, said.
Said MTA Distributing National Marketing Manager Jeff Laird, "Following the success of the Traders Racing team in 2017 with East Coast Supercross and the National Motocross season, we felt this would be a successful partnership for 2018."
For more information about Shot Race Gear, visit www.shotracegear.com