Davi Millsaps Announces Retirement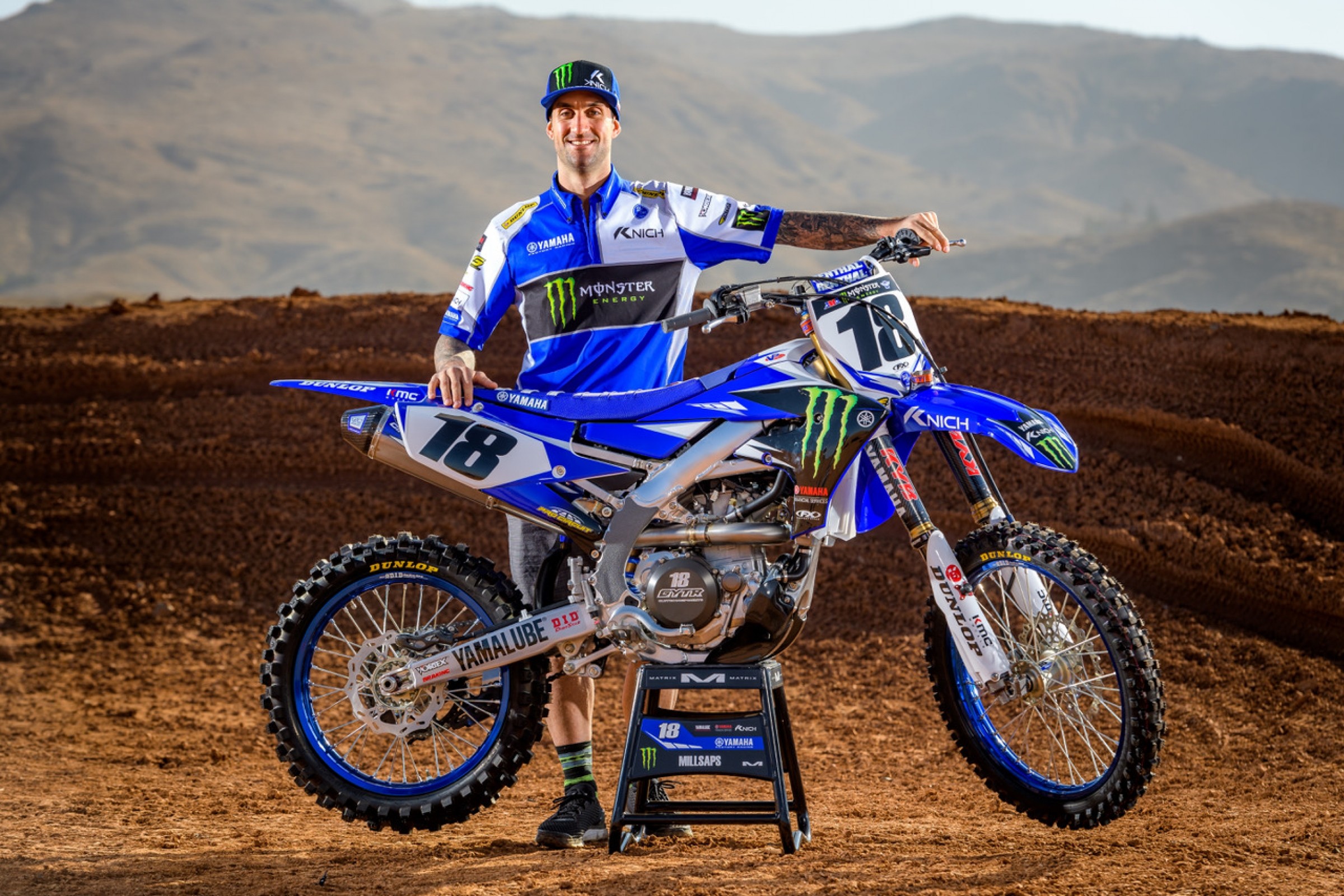 After 14 years of professional racing, Davi Millsaps has announced his retirement. After sustaining an off-season injury that sent him to the ICU with a major concussion, among other injuries, he said it has been more difficult than expected to return to racing.
"Then, the unexpected happened and life changed so fast. I was sent to the ICU with a major concussion, bleeding in and around my brain, and a shattered elbow, along with being bruised and banged up pretty much all over. After months of recovery and consulting with my neurologist and family, we came to the difficult decision that it was time for me to retire from racing," Millsaps stated on his Instagram account. Here's the full press release from Yamaha:
Cypress, CA — After a lot of careful thought and consultation with his doctors and family, Monster Energy/Knich/Yamaha Factory Racing's Davi Millsaps has made the decision to retire from supercross and motocross racing. The announcement was made today by Davi on his social media channels.
"After being injured while testing last fall, I had hoped to return to racing this year," Davi said. "But after consulting with my doctors and talking things over with my family, I have made the difficult decision to retire from racing. As it was, I had already planned to retire at the end of the year, but unfortunately, I had a big crash, which changed my plans. I definitely wanted to go out on my own terms, but my neurologist wouldn't clear me to ride, so I was essentially forced to call it quits after 27 years of racing. I'm officially retiring today, but I'll still be around the sport I love."
Davi is planning to do a Lap of Honor for the fans at the Atlanta Supercross on March 3. "Atlanta is where I won my very first 450SX main event," Davi said, "And, I'm the only Georgian to ever win a 450SX race in Georgia, so it's fitting for me to conclude my racing career in Atlanta. Also, my family and friends will be able to be there to see me do my lap. It's definitely going to be emotional, but it's the right thing for me to do."
A two-time Monster Energy 450SX Championship runner-up in 2012 and 2013, Davi tallied five 450SX wins and 35 450SX podiums in his career. He was also the 2006 250SX East Champion, 2014 Monster Energy Cup winner, and 2016 Canadian National Motocross Champion.