Rekluse Donates Yamaha YZ450FX for DA8 Strong Raffle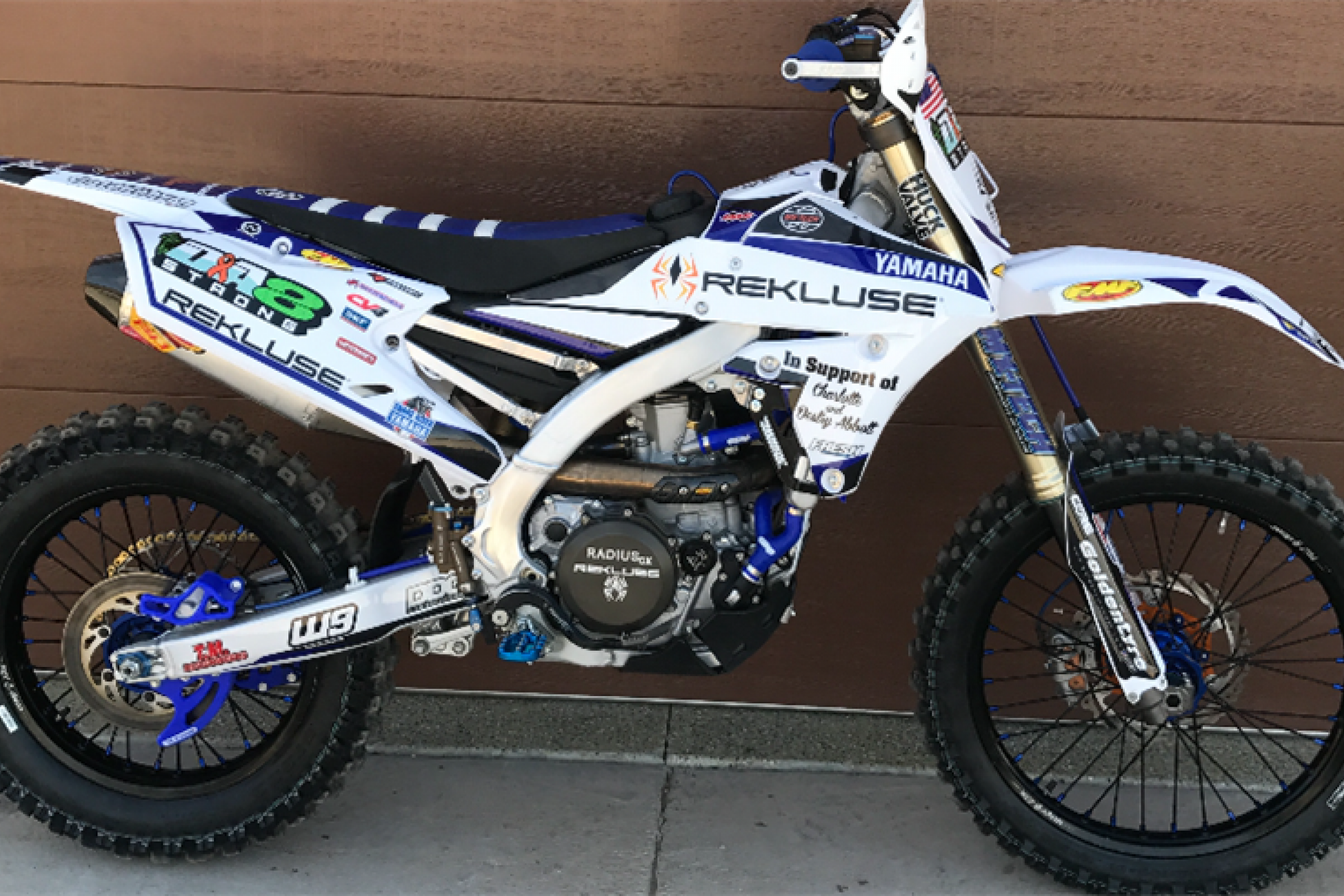 Rekluse has had the privilege of working with Destry and Charlotte Abbott's recently launched non-profit organization, DA8 Strong. Their mission is "to improve the quality of life for cancer patients and their families through charitable support, recreation and services." More specifically, they will help families with meal deliveries, groceries, household bills, handyman services, housecleaning, transportation assistance, fitness, wigs, family recreation, SX/MX experiences (semi-truck tours, track walks, meet the team, tickets, etc.), youth and family pro sport experience, and more.
To help the foundation jumpstart fundraising, Rekluse donated the Yamaha YZ450FX that was customized for the "Building the Dream" video series.
The bike will be raffled off on January 31 at 5:00 p.m. PST. Tickets can be purchased online at www.go.rallyup.com/da8strong.
Learn more at www.da8strong.org.
Rekluse thanks all the companies that helped make the bike and the giveaway possible: ARC, Boyesen, Core Moto, Cycra, CV4, DDC, Fasst Company, Fastway, FMF, FreshMoto, Goldentyre West, Hammerhead, IMS, InnTeck, Motowhips, MX-Tech, Pro Moto Billet, Racetech Titanium, SKF, Snake River Yamaha, TM Designworks, Trail Tech, Walker Seats, Warp 9, and Works Connection.