Rocky Mountain ATV/MC to Sponsor 9th Annual RCSX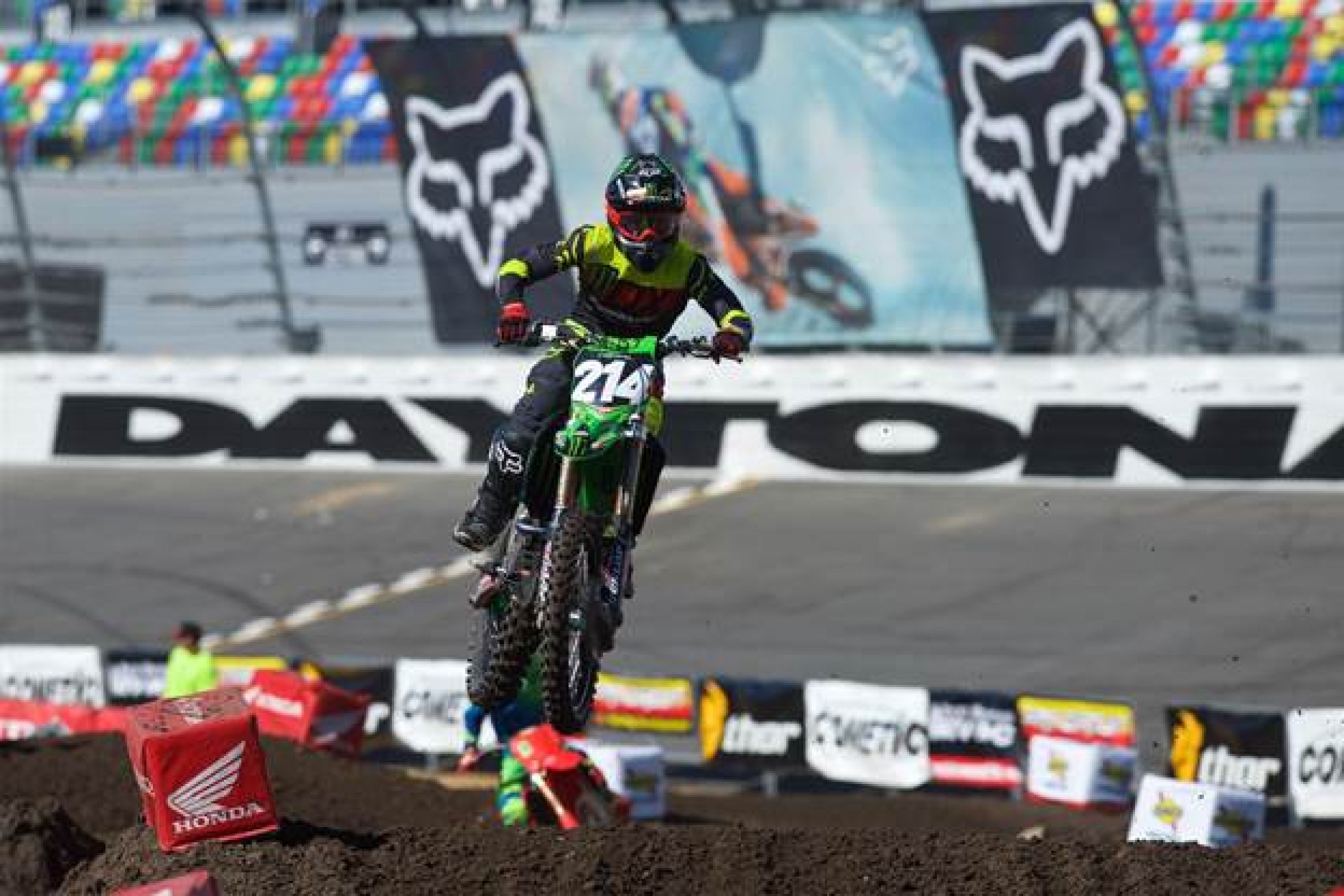 PAYSON, UT — Rocky Mountain ATV/MC will return as a sponsor of Ricky Carmichael Daytona Amateur Supercross. Now in its ninth year, RCSX has grown to become the largest two-day amateur supercross event in the world. The sponsorship includes providing one $20 RMATVMC gift card to each racer who competes in at least one class.
RCSX offers a unique opportunity for amateur supercross racing at one of the most recognizable motorsports facilities in the nation. The event begins on Sunday, March 11—the day after Daytona Supercross, where professional riders compete on the track designed by Ricky Carmichael. RCSX finals wrap up the event on Monday, March 12.
RCSX is the first of the "Big Five" events that comprise the American Motocross Majors, making it one of the most important amateur events of the year for up-and-coming motocross stars. RCSX is operated by MX Sports, the same organization that runs the Rocky Mountain ATV/MC AMA Amateur National Motocross Championships at Loretta Lynn's Ranch.
"We're excited to return as a sponsor of the Ricky Carmichael Daytona Amateur Supercross Championship," Dan Thomas, CEO and Founder of Rocky Mountain ATV/MC, said. "We're happy to support an event that means so much to our sport."
"We're grateful for Rocky Mountain ATV/MC's sponsorship for helping us to make RCSX what it is," Ricky Carmichael said. "We work hard to make this event as excellent as possible for the competitors, and we couldn't do it without our awesome sponsors."
For more information about the Ricky Carmichael Daytona Amateur Supercross Championship or to register, please visit www.RaceDaytona.com.