New Deals Announced for Jasikonis, Strijbos, and Petrov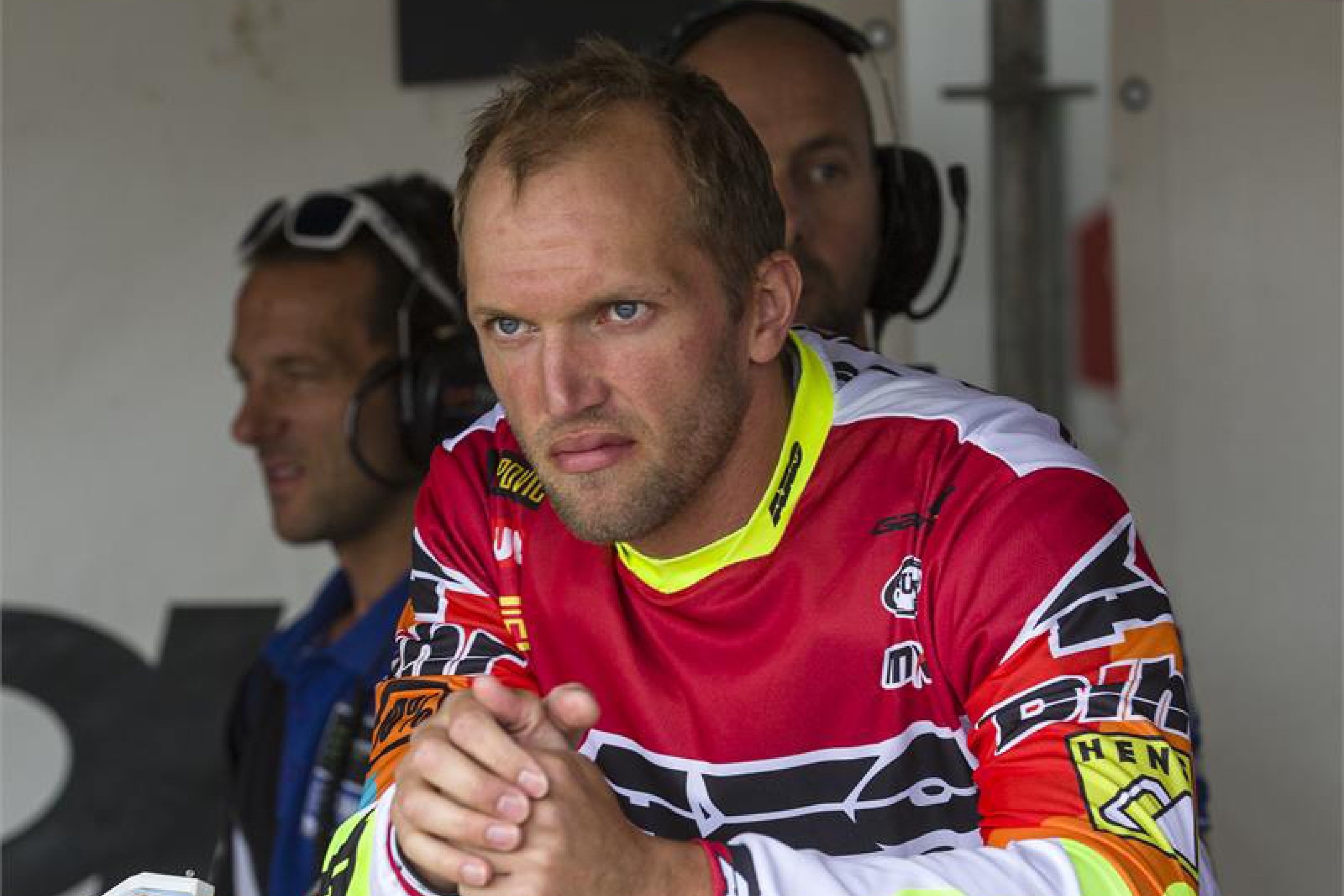 The final pieces of the silly season puzzle in the FIM Motocross World Championship have been finalized. In deals announced on January 1, Arminas Jasikonis, Petar Petrov, and Kevin Strijbos have all found landing spots for the 2018 season.
Jasikonis and Strijbos were both victims of the decision by Suzuki to pull support from the championship for the 2018 season (Jeremy Seewer, who was also originally contracted to race MXGP for the Suzuki squad in 2018, signed with Wilvo Yamaha). Yesterday, Jasikonis announced he would be riding for Assomotor Honda next year. He will be joined by Petrov, who is moving up from MX2, on the team.
"Finally," Arminas wrote on his social media. "Happy New Year everyone! I hope everyone been waiting for an official announcement from me on which colour I'm gonna ride in the 2018 season… It's a red one! I'm pleased to announce that I'm gonna ride for Assomotor Honda. I'm very excited to work with these people and I'm thankful for believing in me and giving this chance."
Strijbos, a veteran of the championship, also announced a new deal. He will be heading to Standing Construct KTM for next year, and will join the previously announced Valentin Guillod on the team.
"I am really happy to sign a deal to ride for Standing Construct KTM," Strijbos said. "The team have proven in the past, when they were a winning team in MX2, that they are very professional and well-organised, as well as having the know-how and infrastructure to be competitive at the highest level. I had some good offers from other teams, but having the guarantee that I will be in a team that gives me all the needs to perform at the highest level, as well as factory support, made me decide to sign with them."
Standing Construct have returned to the FIM Motocross World Championship following a year away from the sport. They were primarily a Yamaha team in the past, but have moved to KTM and will receive direct factory support.