Giant Challenge Bicycle Awards to be Featured at RV Cup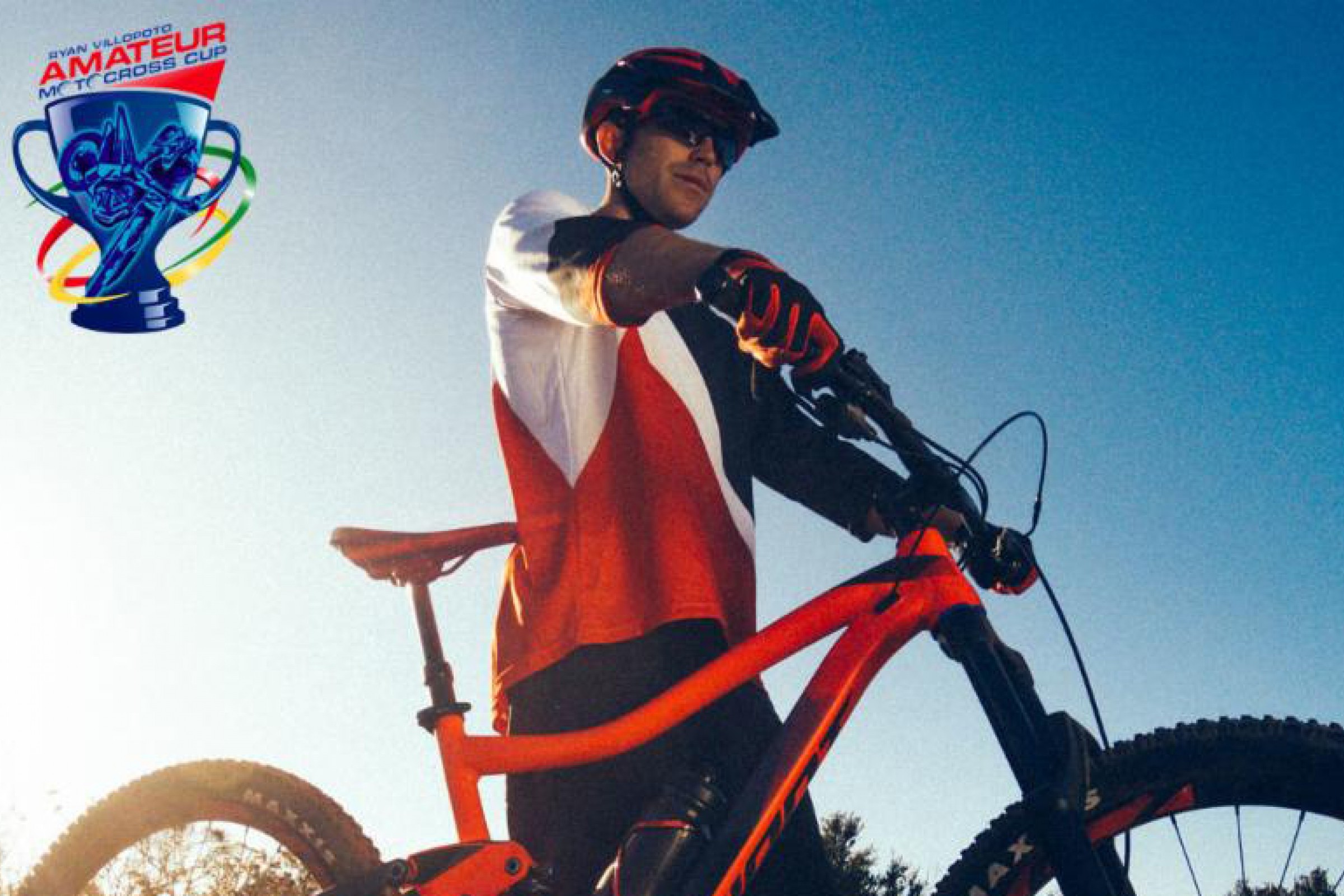 Giant Bicycle is pleased to announce a partnership with the Inaugural Ryan Villopoto Amateur Motocross Cup presented by Alpinestars at the Pala Raceway from December 29, 2017, to January 2, 2018. Two new races, called "The Giant Challenge," are scheduled for the popular event that draws amateur moto racers from around the world. The two Giant Challenge winners will each be awarded a Maestro suspension Giant mountain bike.
Ryan Villopoto is a former US pro motorcycle racer who is a five-time supercross and five-time motocross champion. After retiring in 2015, he launched the Amateur Motocross Cup event that bears his name, with the aim of placing the best grassroots racers on the world stage. "It's very cool having a sponsor like Giant on board with the RV Cup," he said. "Kids love getting a new bike, and the quality product that Giant brings shows the level of competition will be even greater now."
The first class is the 85cc Mini Jr Challenge for 9- to 12-year-olds, and the other is the 250cc Challenge race for Intermediate "B" ranked young adults. The younger champion in the 9- to 12-year-old race will win a special Giant Challenge trophy and a 2018 Trance JR 26 mountain bike. The 250 Intermediate class winner will also receive a Giant Challenge trophy, as well as a Giant Trance 2 mountain bike.
The Giant Trance JR 26 is a full-suspension trail bike designed for younger riders, featuring 120mm of Maestro Suspension Technology—the same technology found on the bikes ridden by the pros of the Giant Factory Off-Road Team. The frame is built from Giant's ALUXX-grade aluminum, and the RockShox Deluxe RT rear shock is trunnion-mounted for optimal suspension and control. The Trance JR 26 retails for $1,850.
The Giant Trance 2 is trail bike that thrives in the most challenging conditions. The frameset is engineered with a lightweight, yet super strong and stiff ALUXX SL-grade aluminum frame with a trunnion-mount rear shock, an Advanced Forged Composite rocker arm, and 140 mm of smooth, active Maestro suspension to conquer the roughest trails. The Trance 2 also is designed around 27.5-inch wheels, which deliver both speed and control on rugged terrain. It also comes with a 150mm suspension fork, making it perfect for technical terrain. The Giant Trance 2 retails for $2,825.
"We're really excited to support the Ryan Villopoto Amateur Motocross Cup with the Giant Challenge events," Tabetha Kay, Giant events manager, said. "The kids competing in moto are already experts at shredding and we know the winners will enjoy getting out on our trail bikes as much as they like their motocross machines."
Early registration remains open through Monday, December 18. For more information about the RV Cup, see the links below.
Website: RVMXCup.com
Facebook: facebook.com/RVMXCup
Twitter: @RVMXCup
Instagram: Instagram.com/RVMXCup
YouTube: YouTube.com/RVMXCup
Snapchat: RVMXCup