Tim Gajser Staying in Europe For Another Two Years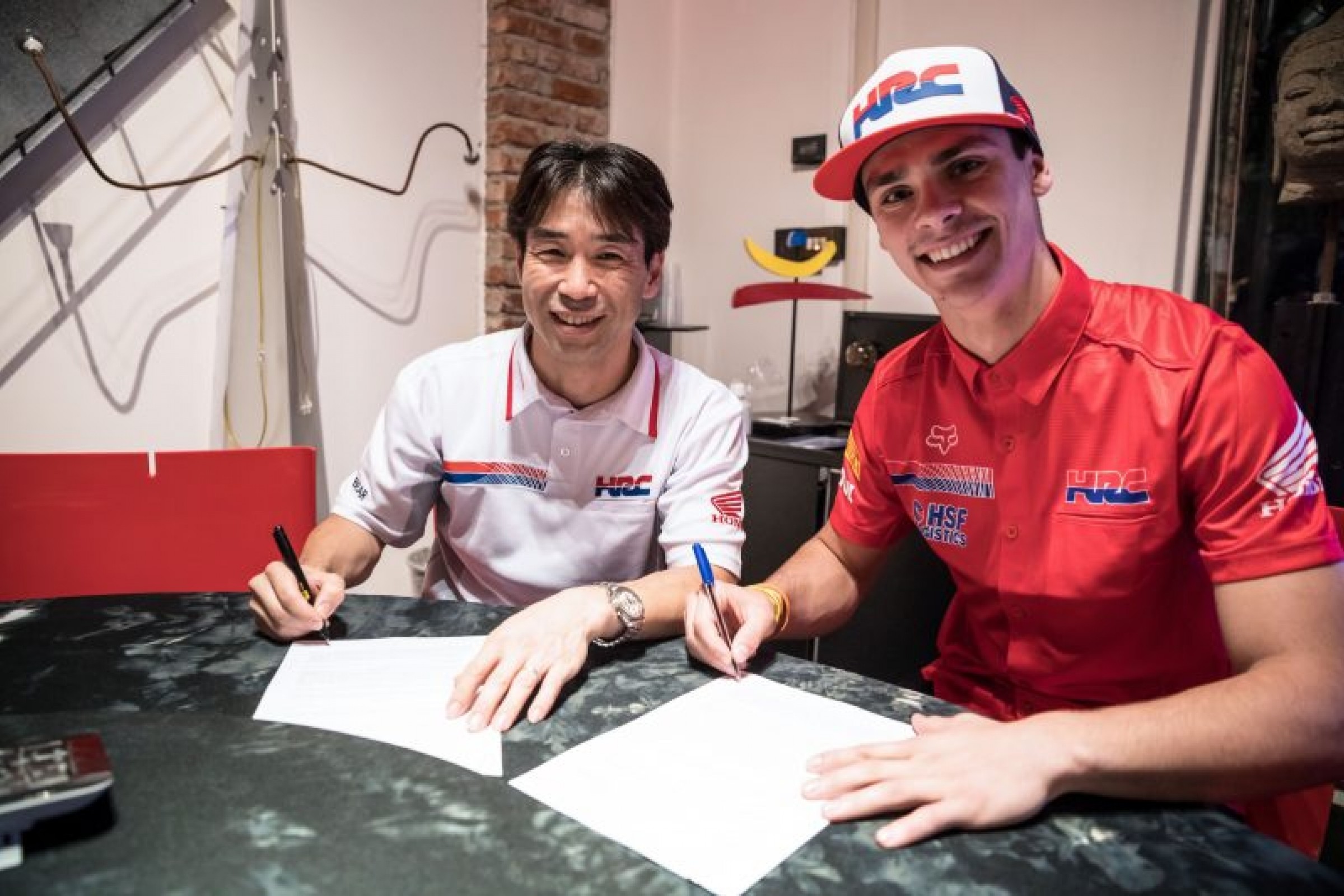 Despite a strong interest in racing in the U.S., and reports that he may come over as soon as 2019, two-time World Champion Tim Gajser will remain in Europe with Honda HRC for another two years, the team announced today.
Gajser, who won the MXGP World Championship in 2016, has a deal with Honda that runs until at least 2020.
"I'm really happy to be in MXGP for another two years," Gajser said in a team statement. "We have unfinished business from this year and I want to be World Champion again, so we will continue to fight with that as the priority. HRC have been working hard on the bike and there are quite a few changes they've made which are very good, so I'm really looking forward to the challenge of next year and I think we have a very strong package to fight for the title. The whole team are hungrier than ever for next year, and I've said it before but we just get on really like a family where everything works, so really I have everything I need there and feel very happy."
The Slovenian has spoken numerous times about his desire to race in America and test his skills in supercross. After a few trips got pushed due to injury, Gajser made his U.S. indoor debut earlier this year at the Monster Energy Cup. He crashed in the first main event and was not able to return.
Tetsuhiro Kuwata, HRC director general manager race operations management division, added: "We are very pleased to decide with Tim that he will stay in MXGP for another two seasons. Of course, he still has a desire to race in America, but for the short term our focus together is to bring the World Championship back to Honda, and we believe that the combination of Tim and the CRF450RW is a very strong partnership to enable us to repeat 2016 and fight for the title again next year. Tim has been working hard and we have been working hard, and we are all confident of another level of performance next season in MXGP."
There was no mention in the announcement if Gajser will race the Monster Energy Cup in 2018.