RV Amateur Cup Class Champions Get Special A1 Offer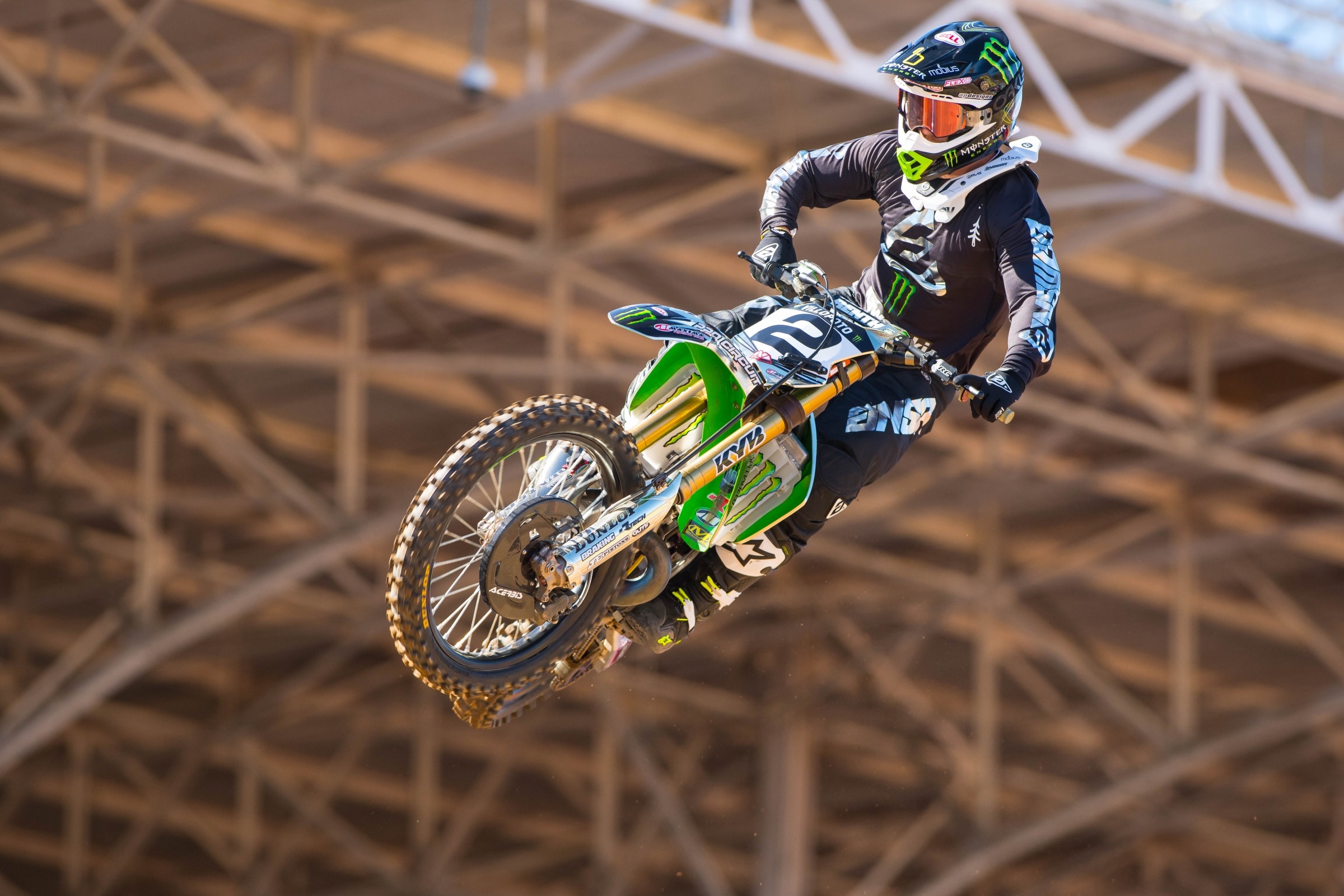 Riding Racing Youth Development (RRYD) and Feld Entertainment are proud to announce a special invitation to the 40 individual class champions of the Inaugural Ryan Villopoto Amateur Motocross Cup presented by Alpinestars (www.RVMXCup.com) at Pala Raceway on December 30, 2017, through January 2, 2018.
Round 1 of the Monster Energy AMA Supercross an FIM World Championship at Angel Stadium in Anaheim, California, is the most anticipated dirt bike event on the calendar. With the world's attention on the Golden State, it is a perfect opportunity to bring that attention to the amateur motocross racers of the world. Only four days prior to A1, the RV Motocross Cup will be wrapping up one-and-a-half hours south of Anaheim, at Pala Raceway.
"I'm excited to offer the class champions of the RV Cup a day they will never forget," said Ryan Villopoto. "Press day at Anaheim 1 is different than any other, and I want to give our amateur champions and their families a glimpse of what I experienced. Feld is rolling out the red carpet for our riders and I can't wait to see how excited they will be from it all."
Overall class champions will receive an exclusive invitation to attend Anaheim 1 press day on Friday, January 5, 2018. Riders and their immediate family will enjoy VIP escort from Ryan Villopoto to a meet-and-greet with the current riders of the 2018 A1 press day and a personal track walk with the 9-time AMA champion.
For more information about the 2018 Ryan Villopoto Amateur Motocross Cup, go to www.RVMXCup.com. Early registration is open through Monday, December 18. Classes are limited to 42 entries for all classes except Challenge classes, which allow up to 60. Pro-Am classes are unlimited in the number of entries, thus Pro points are paid for event.