Goerke, Epstein Returning to Canada in 2018 with Rockstar Energy OTSFF Yamaha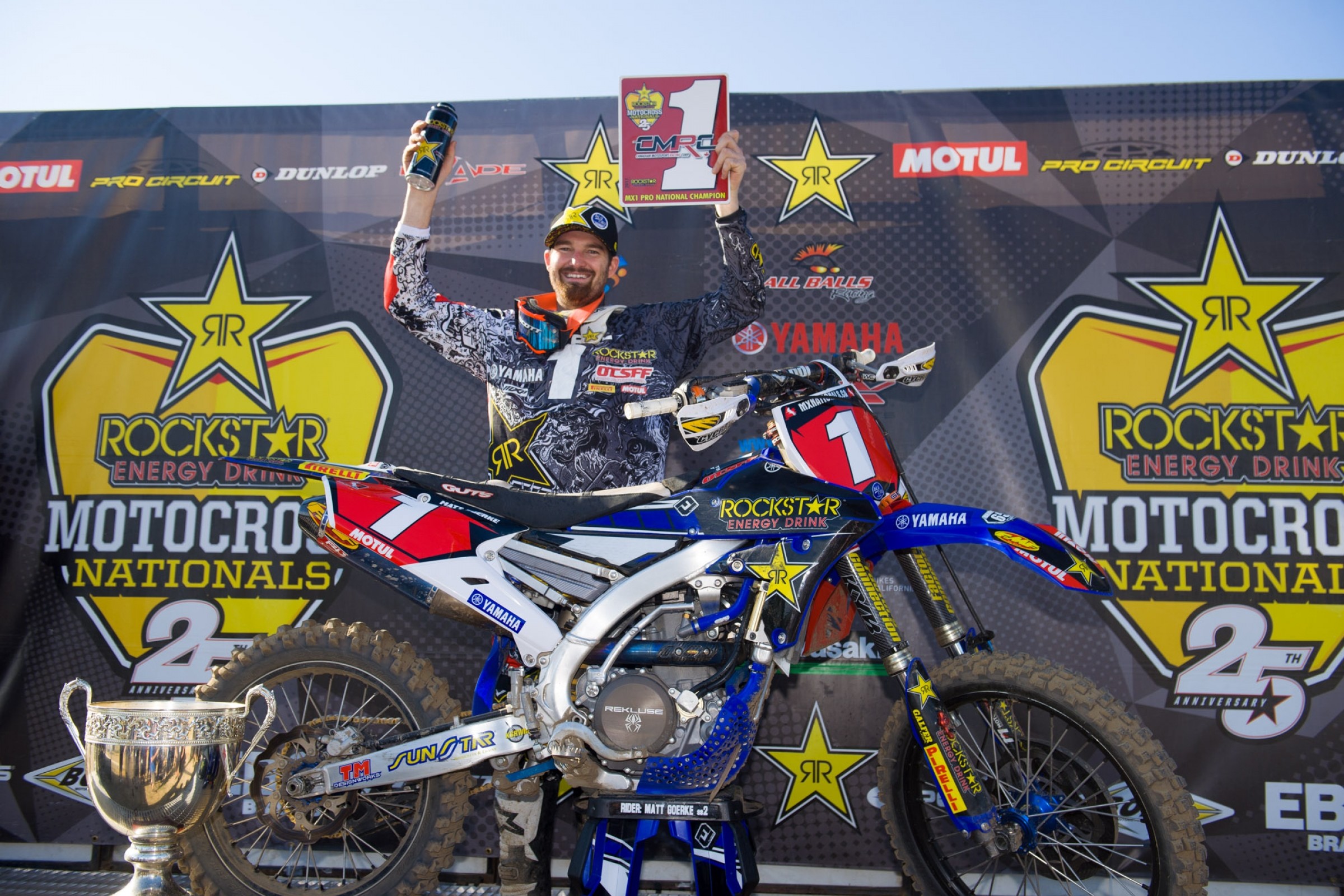 Former Team Green Kawasaki amateur rider Dillan Epstein will return to Canada in 2018 after agreeing to a deal with Rockstar Energy OTSFF Yamaha to contest the new Rockstar MX1 Triple Crown Championship. In his first year contesting the Canadian Motocross Championship in 2017, the California native won four motos, an overall, and finished seventh in the MX1 final standings.
"I feel kind of beside myself as far as signing with the Rockstar Energy OTSFF Yamaha team. I'm beyond words because it's not something I was expecting. Although I had a good first season in Canada last year, it was still a bit up and down and mostly out of my control," Epstein said in a team statement. "It's definitely a good career move for me to be able to step it up so dramatically with Rockstar, after having raced only one season in Canada. I'm honored to be invited to join a team of such caliber and I'm looking forward to a super 2018 season."
The team also announced that they've re-signed Matt Goerke for the 2018 season. Goerke won his third MX1 championship by three points over Christophe Pourcel last year.
"It is with great excitement to finally get the news out of the signing of Dillan Epstein with the Rockstar OTSFF Yamaha team. He caught our eye early in 2017 when running at the front of the pack with Matt. 2018 is going to be a very exciting year again, with two title contenders on the team," team manager Steve Simms said. "Add in the all new Rockstar Triple Crown 18 round series of arenacross, motocross and supercross, and we are bound to be in for an exciting season. Dillan will be a great fit with returning three-time CMRC national MX1 Champion Matt Goerke."
The new Rockstar MX1 Triple Crown Championship, which will combine arenacross, motocross, and supercross and is being run by Jetwerx International and MRC (Motosport Racing Canada), kicks off on February 24.
Below is the full schedule:
Rockstar Triple Crown Championship Arenacross Schedule
February 24 – Abbotsford, BC – Abbotsford Center
March 23/24 – Calgary, AB – Agrium Center
April 7 – Sarnia, ON – Progressive Auto Center
April 13/14 – Barrie, ON – Molson Center
Rockstar Triple Crown Championship Motocross Schedule
May 26 – Calgary, AB – Wild Rose MX
June 2 – Popkum, BC – Popkum MX
June 9 – Prince George, BC – Blackwater MX
June 16 – Minnedosa, MB – McNabb Valley MX
July 7 – Ottawa, ON – Sand Del Lee MX
July 14 – Courtland, ON – Gopher Dunes MX
July 28 – Moncton, NB – Riverglade MX
August 4 – Deschambault, QC – Deschambault MX
August 18 – Walton, ON – Walton MX
Rockstar Triple Crown Championship Supercross Schedule
September 22 – Delaware, ON – Delaware Speedway
November 3 – Quebec City, QC – Videotron Centre
November 17 – Hamilton, ON – First Ontario Center