Short, Cody Webb, Langston on Pulpmx Show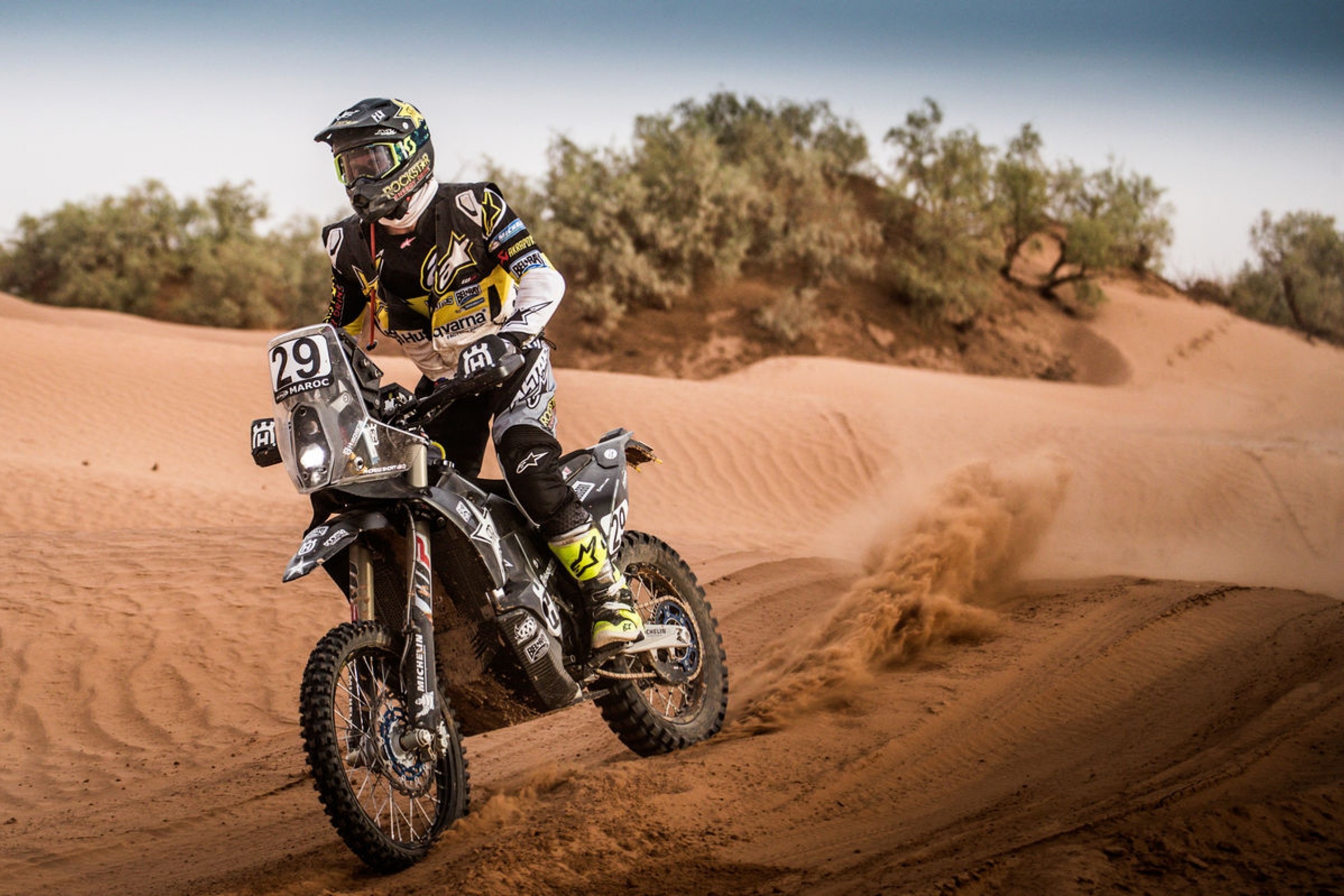 After a couple of weeks off, the Pulpmx Show, presented by BTOSports.com and Fly Racing, comes back at you with Kris Keefer and former 250SX, 450MX and 125 World Champion Grant Langston in-studio to talk about what's gone on recently and to look ahead at what's going to happen.
The Endurocross series is over and Cody Webb is your 2017 champion. We've been talking about EX and all the drama that has been going on with that series, so it'll be good to have Webb on to talk about defending his title, thoughts on how his year went, and more.
Remember Andrew Short? Well, the #29 has moved onto a new racing career with the Rockstar Husqvarna Rally team and has the famed Dakar rally coming up. We'll have Shorty on to talk about this new ride for him, thoughts on the Dakar, and much more.
We'll also have Jason Thomas from Fly Racing on at some point to offer up his analysis, waffle a bit, and make us laugh.
Got a question for the show? Tweet @pulpmxshow and our guy Travis will do his best to get it answered on the BTOSports.com Tweet at Travis segment.
We'll also answer the N-Fab Question of the Day ,as well as read off some Race Tech emails. Our hosts will be under the gun with the EKS Brand goggles Tear Off segment. Also, the Gear Alloy Cold Call is always fun, right?
What you'll want to do is log-in to Pulpmxshow.com at 6 p.m. PST/9 p.m. EST. We'll be streaming live and hosting a chat room at that time. As usual, you can call in anytime during the show to talk to the guest or the hosts at 702-586-PULP (7857).
You can listen live on your smartphone with the Tune In app by searching Pulpmx Show and listen live on the Pulpmx app as well.
You can listen to the show the next day on Stitcher.com, as well as with the Pulpmx app on your smartphone or iTunes for download. It will also be available the next day on Pulpmxshow.com.