Industry Black Friday and Cyber Monday Deals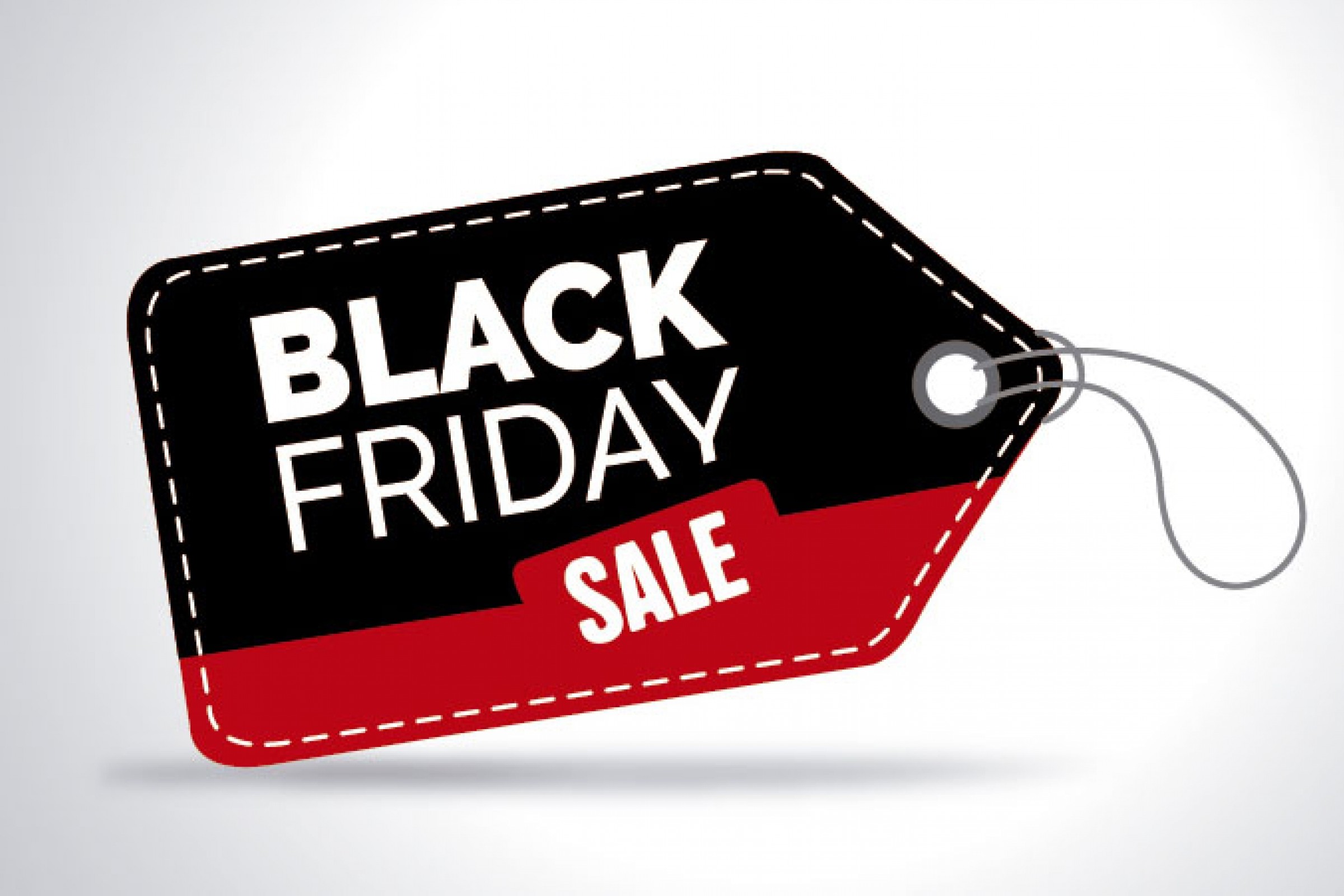 Worried about finding the time to shop? Check online to find the best deals on gifts for family and friends this season.
Note: This post will continue to update.
Racer X Brand
Be sure to stop by Racer X Brand this weekend starting November 24 at 12:01 a.m. EST to receive Black Friday deals of 25 percent off site-wide and up to 65 percent off select products. Sale goes through Cyber Monday, so don't hesitate to receive great deals. Go to racerxbrand.com and use discount code BLKFRI17 to receive 25 percent off all products. Sale ends Monday night at 11:59 p.m. EST.
---
Fox Racing
Put down that drumstick; Black Friday is on! Enjoy 30% off men's, women's and youth clothing and 20% off all MTB. Act fast, supplies are limited and once items are gone, they're gone for good. Shop now.
---
6D Helmets
6D is having a sale Friday through Sunday. Shop now.
---
Spy
Spy is offering 20% off site wide. Use the code BF20 and save today. Shop now.
---
Fuel Clothing
Black Friday Sale: 40 percent off all socks, all styles. Sale ends November 26 at midnight. Use promo code BLACKFRIDAY at fuelclothing.com.
---
Ride Engineering
Pre-Black Friday to Cyber Monday 127-hour sale: 30 percent off all items in stock from 5 p.m. November 22 through midnight November 27. Coupon code: black-30. Find items such as billet triple clamps, performance shock links, bar mounts, and more. Free shipping on orders over $99. All sale orders start shipping November 28. Visit ride-engineering.com.
---
Pro Circuit
For Pro Circuit fans, the holiday season launches out of the gate November 24. Our Black Friday Sale is offering customers 25 percent off on all retail-priced Pro Circuit products online and in-store only (sponsor product not included). Deals begin November 24 from 7 a.m. PT until 4 p.m. PT. Free shipping is included with all orders reaching $250 or higher (order total must reach $250 after discount is applied). For online customers, your discount will be applied manually after checkout is completed. Pro Circuit's Black Friday Sale is a perfect opportunity to check off an exhaust system, t-shirt, hat or backpack from a family member's list this Christmas season. Visit procircuit.com.
---
Works Connection
24-hour Black Friday Sale: Free freight on orders over $150. Use promo code BLACKFRIDAY17 at checkout. Visit worksconnection.com for savings. Sale begins at 12:00 a.m. PST on Friday, November 24, and continues until 11:59 p.m. PST.
---
GoPro
Online shoppers rejoice! GoPro is tapping into the holiday spirit and offering up a few rare discounts on our flagship cameras–HERO6 and HERO5–on shop.gopro.com across the globe.
In the U.S.: HERO6 BLACK is $50 off on Monday only. HERO5 Black is $50 off and bundled with a 32GB DS card, rechargeable battery and a gift bag. Discount runs from 9 p.m. PST November 22 to 11:59 p.m. PST November 27.
Across Europe: HERO6 Black comes bundled with Remo and a 32GB SD card and HERO5 Black comes bundled with a rechargeable battery and 3-way. Both discounts run now through November 29.
That's not all! We are taking $200 off the Karma + HERO6 bundle. This is a global discount that started November 19 and runs through November 27 in all storefronts.
---
Panicrev
Once a year, this crazy day of shopping happens and we want you to take part in it at www.panicrev.org. Sale starts at 12 a.m. PST on Friday.
Exclusive Black Friday deals:
All new "Ride Life" sweatshirt, MX camo hat, Crown sunglasses
EveryDay package: "EveryDay" windbreaker, EveryDay hat
All new "Let's Ride" shirt, FFM hat, Glory zip-up
12 a.m.-5 a.m. PST: 50 percent off
5 a.m.-11 a.m. PST: 45 percent off
11 a.m.-2 p.m. PST: 40 percent off
---
JGRMX
Save big this holiday season with crazy sales on Black Friday through Cyber Monday. Take advantage of reduced prices on hard parts and apparel. Spend over $50 and we'll throw in a free JGRMX beanie (one size fits most, U.S. orders only). Free shipping on orders over $100 (U.S. only).
Black Friday–Cyber Monday Apparel Sale
2017 JGRMX Team tee: $12.95
All current JGRMX Tees: $12.95
2017 JGRMX Team Hoodie: $29.95
JGRMX Vintage Long Sleeve Tee: $18.95
Gray Speed Hoodie: $39.95
All JGRMX Hats: $12.95
Black Friday–Cyber Monday Hard Parts Sale
JGRMX Adjustable Pull Rods: $25 off
Hard Parts Purple Kit: Free purple brake clamp with purchase
Select JGRMX Carbon Fiber Parts: $15 off
Purple Engine Plug Kit: $15 off
So the massive Black Friday–Cyber Monday sales aren't good enough for you? Here's something to sweeten the deal even more. Purchase something... anything... off our retail website (www.jgrmx.com) on Friday through Monday and you'll automatically be entered to win autographed race team memorabilia.
Autographed Weston Peick jersey (1 available)
Autographed Justin Hill shroud (2 available)
Autographed Justin Bogle team hat (3 available)
Autographed Justin Hill team poster (4 available)
---
Nitro Circus
There will be a Black Friday/Cyber Monday sale at shop.nitrocircus.com this weekend. This includes a discount of 30 percent off storewide and a free beanie with purchase. The sale will run from Friday, November 24, to Monday, November 27 only while supplies last.
---
MotoPro Graphics
Cyber Monday Sale: 25 percent off all graphics and seat covers and 35 percent off all re-prints on Monday, November 27. Use code MPGCYBER online to get discount. Visit website here.
---
SDI
From now until Midnight, November 26, save 10% off most items sitewide by using code Turkey. Additionally, deeper savings can be found on select UTV & Motocross products, as well apparel while supplies last. Save on Axles, Cartridge Kits, Tools, and More.
Offer cannot be combined with any other discounts or promotions. Discount only applies to items that are in stock. Shop now.
---
My Lucas Oil
Whether you're prepping for winter or stocking up for next season, these Black Friday prices won't last long! Save up to 40% on select products. Shop now.
---
Pro Style MX
Go to www.ProStyleMX.com to shop dozens of different Jersey + Pant Gear Combos under $100 & always Free Custom Jersey Printing with every gear combo order. Discounts up to 60% off featuring TLD GP Air Combos for $79.99 (usually $184) and TLD SE4 Carbon Helmets for $260 (usually $650). Brands in stock for the sale include Alpinestars Boots, Bell Helmets, Fly Racing, O'Neal, Seven MX, Troy Lee Designs & more. Sale starts Thanksgiving and runs through Monday night, but some sizes and styles will sell out early. No discount codes needed, just shop online at www.ProStyleMX.com.