Rekluse Releases Product Line for 2018 Honda CRF250R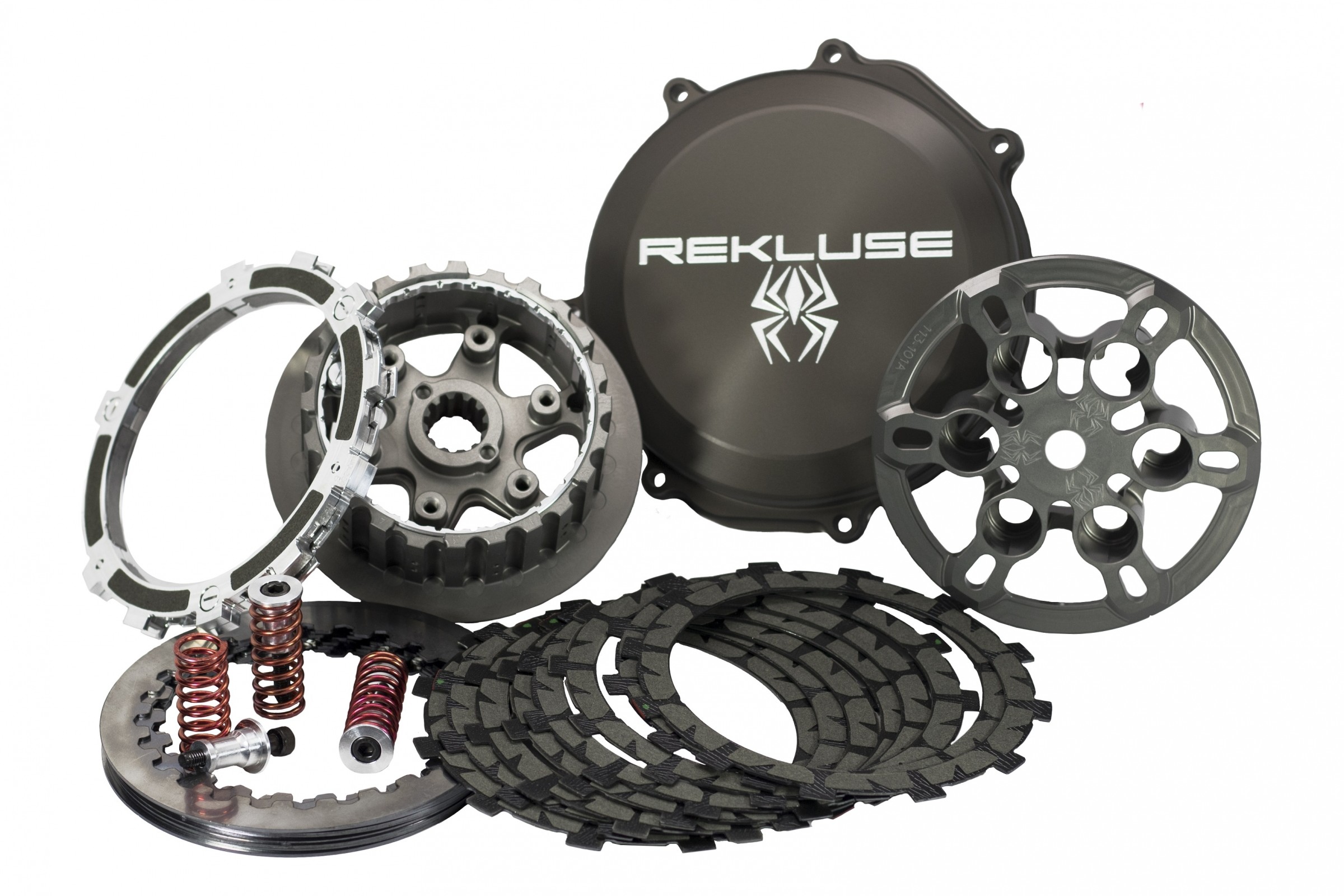 BOISE, Idaho — Rekluse is announcing their full product line coinciding with the launch of the all-new 2018 Honda CRF250R. Rekluse manual products were developed in partnership with the HRC MX2 team. Beginning at the Jacksonville MXGP round, the team put Core Manual TorqDrive® and the completely redesigned clutch basket to the test. Their expert feedback helped deliver the best possible product.
The following products are now available:
Core Manual TorqDrive

MSRP $899
This is the best manual clutch available, period. Core Manual TorqDrive delivers unprecedented performance, tuning and durability. TorqDrive provides more disks in less space, allowing up to 4 additional frictions disks over stock. More frictions = more torque capacity thus unlocking the full power of your engine without the need to add stiffer pressure plate springs. It has been proven in racing at the highest levels.
Core Manual

MSRP $519
Constructed from double hard anodized billet aluminum components, Core Manual is a professional grade manual clutch. It offers superior durability and reliability over stock clutch components.

RadiusCX

MSRP $999
RadiusCX is the next evolution in clutch technology. This top of the line product brings together the latest innovations in one package, offering the most demanding riders a significant advancement in auto clutch performance. RadiusCX delivers next level durability, lever control, and more direct power transfer.

RadiusX

MSRP $599
A high performance auto clutch is just a clutch pack swap away. RadiusX combines a TorqDrive clutch pack with our innovative EXP (auto clutch) disk. TorqDrive provides more clutch disks in less space, delivering high performance auto function within the framework of the stock clutch.

Billet Basket Kit

MSRP $249
Think of a clutch basket as the back-bone of the entire clutch system. Precision CNC machining combined with innovative world-class engineering allows Rekluse clutch baskets to safeguard your vital internal components, keeping riders on the track or trail a lot longer.

Billet Clutch Cover

MSRP $159
Rekluse clutch covers are specifically engineered to provide unparalleled durability and performance in a single, stylish component. Rekluse covers stand up against rocks, logs, boots, and whatever else riders may encounter in their adventures.