Rockwell Racing Announces Three Rider Team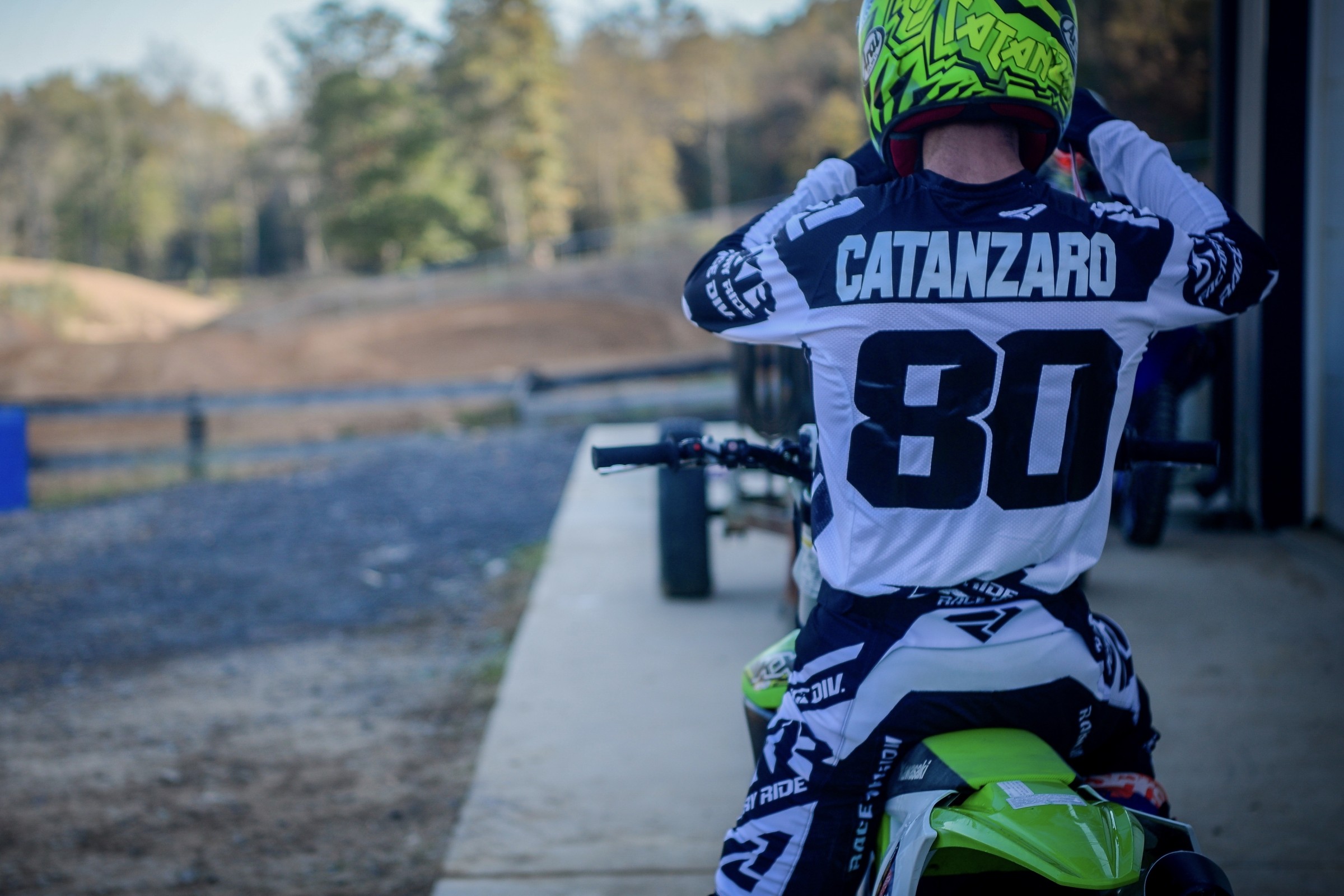 Rockwell Racing announced a three rider team for the 2018 Monster Energy Supercross Championship yesterday.
Ryan Brecce, Bradley Lionnet, and AJ Catanzaro will ride for the team next year.
Brecce and Lionnet will race 250SX, while Catanzaro will compete in the 450 Class.
Below is the full PR from the team.
Rockwell Watches is proud to announce that ROCKWELL RACING will field Ryan Breece, Bradley Lionnet, and AJ Catanzaro for the 2018 Monster Energy Supercross series.
Fresh off his 2017 AMA Arenacross West Coast Lites championship, Breece will return to the ROCKWELL RACING team and supercross series after a two-race stint with the team last season where he lined up in Seattle and Las Vegas. Excited to be back with the team for 2018 in a more permanent role, Breece will look to capitalize on a full off-season of testing for Supercross. "I feel very strong coming into the 2018 Supercross series with the ROCKWELL RACING team. I have faith in the team and with the set up the team has provided it will get me solid results and I am super excited to kick off the season with the crew!" states Breece.
Joining Breece in the 250 class will be Bradley Lionnet. Lionnet, hailing from Zambia has been on a steady climb of improvement since making the move from his home is South Africa to the United States. The team will look to the young rider to make the jump this year into being a main event guy.
New for 2018 will be the addition of AJ Catanzaro, the East Coast-based rider will join the ROCKWELL RACING team for their West Coast run. Having a few years under his belt, AJ is looking to break out in 2018 and had this to say, "I've never been as prepared as I am right now coming into a race season. I look forward to the 2018 Monster Energy Supercross series and my partnership with the Rockwell Watches team. I am very lucky to have the support of a professional program for the west coast rounds and they will be a major asset to my 450 program."
Team Manager Chris Elliott is looking forward to having a full truck, "We have three guys that are coming to the team because they want to be here and want to do well! Bradley is someone who came to us last year when we were riddled with injuries and was a pleasant surprise; having been on the cusp of a main event spot at a number of rounds, I feel 2018 is his year to take that next step. Ryan Breece is coming of a championship in the AMA Arenacross Lites class, his speed and aggression will serve him well in his fulltime return to Supercross. And we are thrilled to have a 450 rider in the truck with AJ, lets just say AJ Catanzaro is going to surprise a lot of people this year."
ROCKWELL RACING is also taking a step into amateur racing. Their first signing is Brody Moss, the young Arizona rider is fresh off a solid showing at the Mini Majors and is the first of many AMs to be added to the program. Rockwell intends on participating in all of Feld's amateur race days with a full team effort.
Make sure you stop by the ROCKWEL RACING pits to meet AJ, Ryan, Bradley, and the rest of the team when the 2018 Monster Energy Supercross season kicks off on January 6, 2018 in Anaheim, California. Follow the riders on Instagram: AJ Catanzaro (@ajcatanzaro), Ryan Breece (@ryanbreece92), and Bradley Lionnet (@bradlionnet321) for an inside look at the team as they prepare for the 2018 season.
Pre-orders for official 2018 team apparel will be made available in the next few weeks, exclusively at www.justifiedcultures.com. You can check us out on Instagram and Twitter (@ROCKWELLRACING), and of course find them on Facebook.
For more information on ROCKWELL RACING and their sponsors, check out: http://www.rockwelltime.com/team/
You can also follow them on Instagram (@rockwellwatches), Twitter (@RockwellTime), and Facebook (@rockwelltime).