Racer TV Releases Remastered Moto Broadcasts For Loretta Lynn's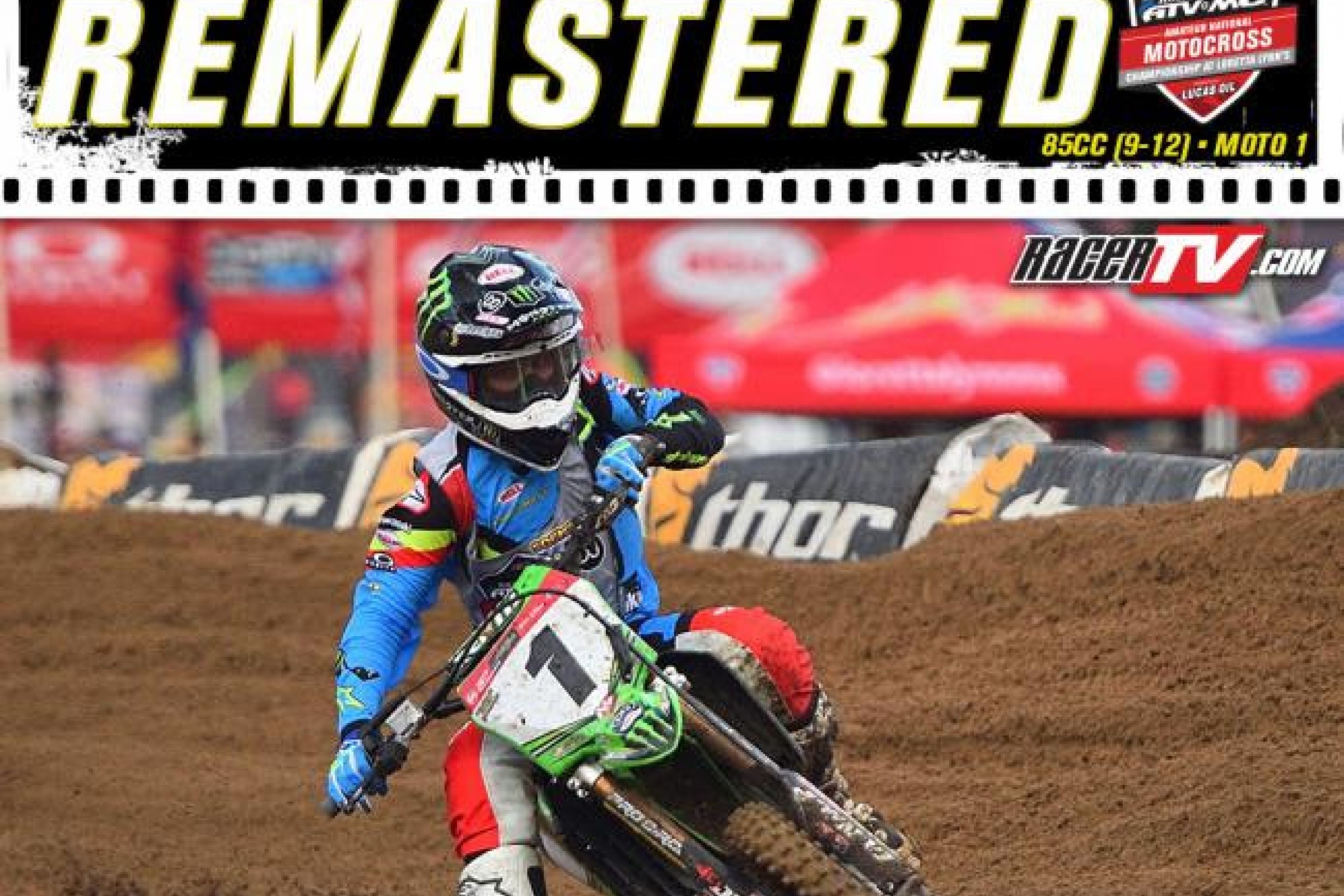 MORGANTOWN, W.Va - MX Sports and Racer TV are pleased to announce that the live streaming motos of the 36th Annual Rocky Mountain ATV/MC AMA Amateur National Motocross Championship presented by Lucas Oil, will be re-mastered in high definition (HD). This announcement allows viewers to reminisce the memories of the 2017 AMA Amateur National in full HD.
This announcement comes after Racer TV delivered an unprecedented 50 hours of LIVE streaming coverage straight from the National at the historic Loretta Lynn Ranch the week of July 31 through August 5. Throughout the race week, fans and family members were able to watch their favorite amateur motocross racers compete LIVE at the Ranch at least once throughout the week, resulting in over 300,000 total video views from 137 different countries.
Loretta Lynn competitors, family members and race fans can click HERE to view the first set of remastered motos including the first motos in the highly-competitive 250 B, Open Pro Sport and 85 (9-12) divisions. Throughout the upcoming weeks, the complete set of nearly 90 motos broadcasted during the week of the National will be added to that webpage, with ten new motos being released every Monday.
"After providing over 50 hours of live streaming coverage at the Ranch, we are excited to release the remastered videos," said Tim Cotter, Director of MX Sports. "The remastered videos allow viewers to go directly to the classes in which they have interest in and relive the memories of the world's greatest motocross vacation."
In addition to the remastered videos, Racer TV will feature a behind-the-scenes look at some of the National Championship contenders and their racing programs, as well as exclusive content that can only be seen through the lens of Racer TV. Two one-hour cable television highlight shows featuring the event will air on NBC Sports Network on Saturday, November 11 at 2:30 p.m. and Saturday, December 23 at 3 p.m. EST. With re-airs scheduled for Wednesday, November 15 at 2:30 p.m., and Wednesday, December 27 at 3 p.m.
The 2018 Rocky Mountain ATV/MC AMA Amateur Motocross National Championship is set to return to the legendary Loretta Lynn Ranch July 30-August 4. For additional information, visit the series official website at www.mxsports.com or call (304) 284-0101. Also follow the official Facebook, Twitter and Instagram accounts for exclusive content and to catch the latest news on the AMA Amateur National.