Dean Ferris Staying in Australia for 2018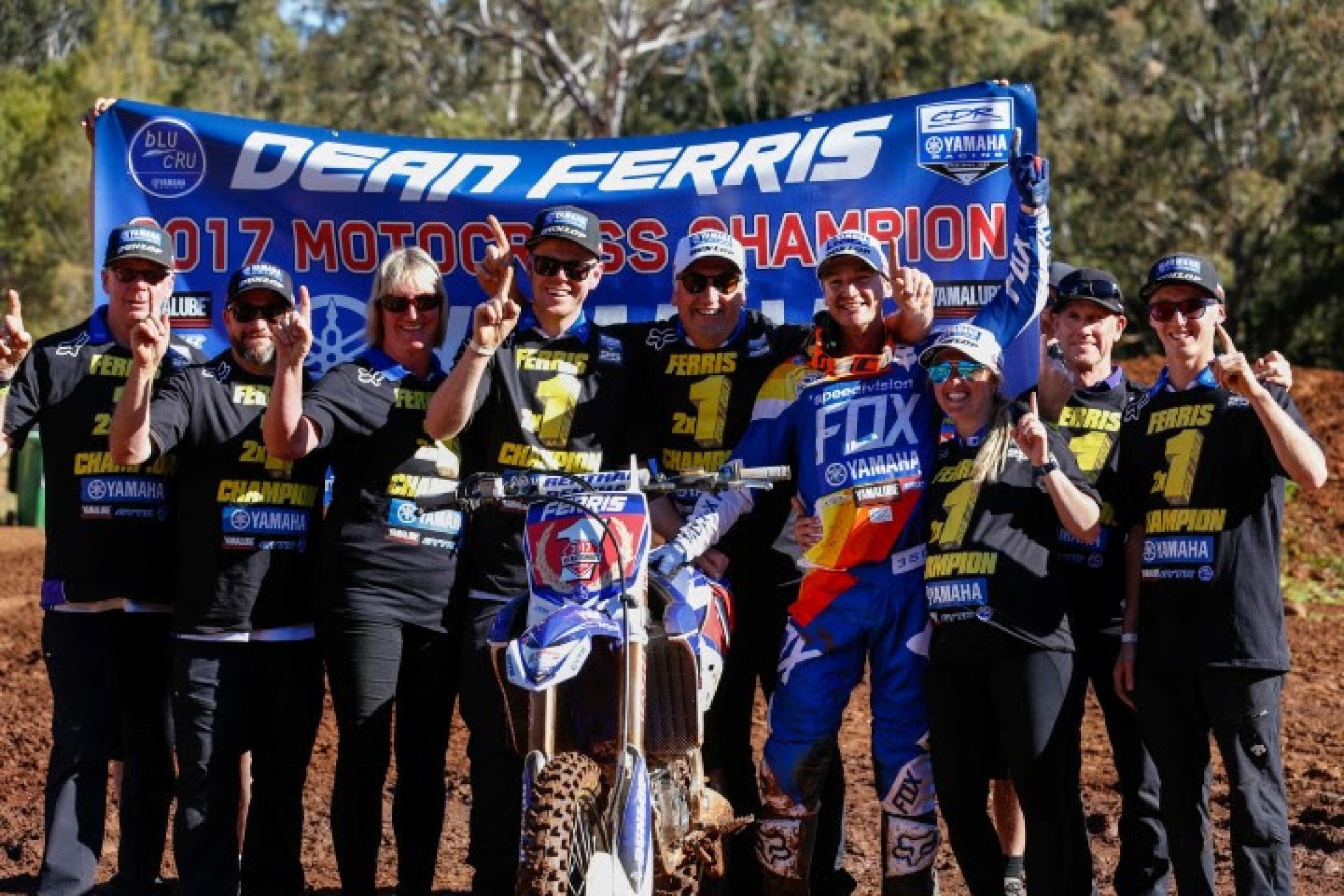 Despite interest in racing full-time in the United States, Dean Ferris is staying home. The two-time Australian Motocross champion has re-signed with CDR Yamaha for 2018 and will compete in the Australian Motocross and Supercross Championships next year, the team announced today.
"My decision didn't include other teams in Australia," Ferris said in a team statement. "If the right opportunity presented itself in the US, then I would have looked into it but if I was staying in Australia, then it was always going to be CDR Yamaha."
Ferris, who rode for Red Bull KTM in the U.S. in 2014, made a one-off appearance at High Point this year and rode to a surprising second in the first 450 moto, his first outdoor race in the U.S. Prior to the race, Ferris told Racer X that he had strong interest in returning to the U.S. full-time in 2018.

"Yeah, that's what I'm shooting for. I thought I'd come here, see where I'm at. Try to make a plan for next year," he said at the time.
Ferris, who also raced internationally in the FIM World Motocross Championship, said he's happy to return to the team he's won two straight Australian Motocross titles with.
"The last two years have been the best of my career and I have formed some great relationships with everyone on the team. So personally, I have some great friends here at CDR and professionally, I know the team will provide me with exactly what I need to win races and championships."
Team owner Craig Dack expressed his excitement on Ferris returning to the team for a third year.
"Working with Dean over the past two seasons has been a gratifying experience for everyone here at CDR Yamaha. His professionalism, dedication and pure determination rubs off on the entire team and we feel he is the perfect fit for what CDR Yamaha strives for.
"He has grown into his role as the number one rider in Australia and has become an extremely good ambassador for the sport. He is giving of his time with the race fans and happy to work with young kids who look up to him. He has become a true professional in every sense of the word and we are humbled that he will continue with CDR Yamaha and together we can chase even more championship success."