Complete Survey, Win a $600 TLD Toolbox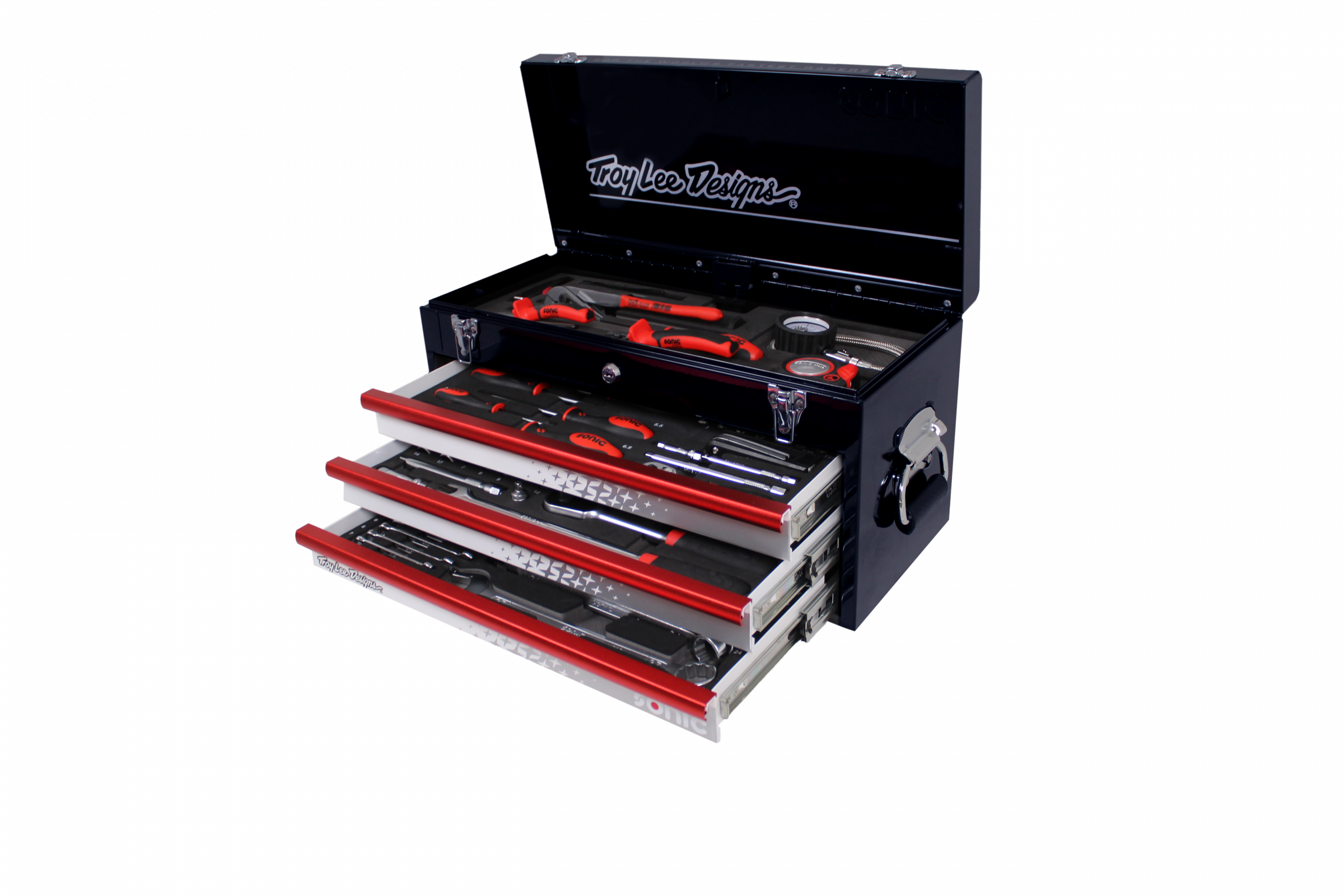 Our annual Racer X Reader Survey is ready for you to fill out, and we're offering a killer prize for participants. Upon completion, you'll be entered into a drawing to win a filled Troy Lee Designs Moto Toolbox from Sonic Tools, valued at $600. The survey should take approximately 10 minutes to complete; you may enter one time using a valid email address.
The innovative Sonic Tools/Troy Lee Designs Moto Toolbox Solution comes equipped with three filled drawers, complete with chemical-resistant and laser-cut foam inlays with tools carefully placed and clearly labeled. The SONIC Tools and Troy Lee Designs Moto Toolbox Solution is the result of a collaborative effort between two forward-thinking companies with a focus on improving functionality and efficiency in the moto world. The toolbox is lightweight and high-quality, featuring strong aluminum handles with comfortable grip. Professional-grade hardware and construction combined with smooth, rounded front top lid with "SONIC" stamped into the steel creates a sleek design. All three drawers feature ball-bearing slides and are retractable and a front centralized safety lock.