Monster Energy Kawasaki to Debut Special Graphics at Monster Energy Cup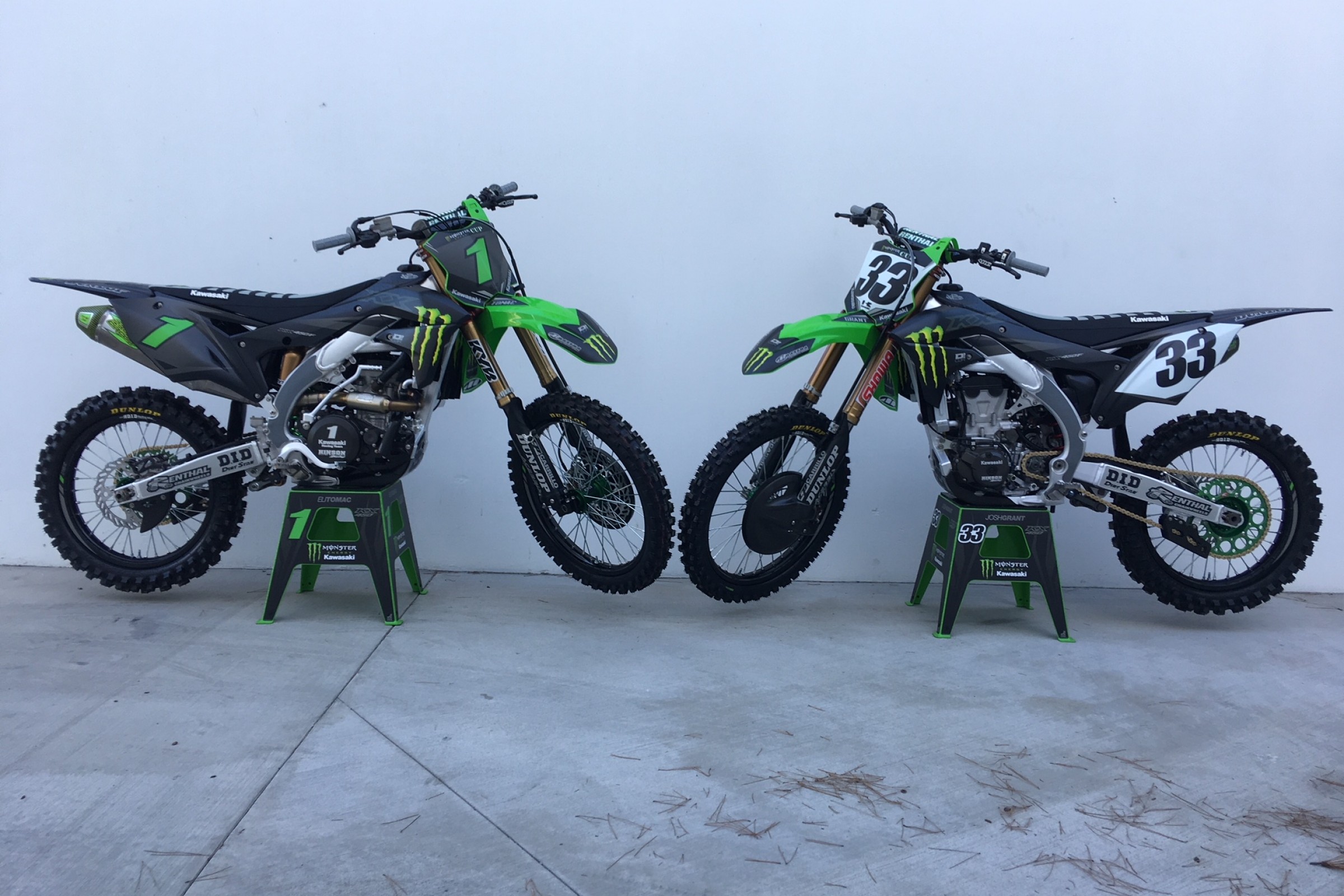 Las Vegas, NV
Monster Energy Cup
Monster Energy Cup
Monster Energy Kawasaki will debut special "Lights Out" graphics this weekend at the Monster Energy Cup. Gone is the traditional green, which has been replaced by a super matte black finish—save for the front fender and numbers (on Eli Tomac's bike). Both Tomac and Josh Grant will sport the look this weekend.
The team worked closely with D'COR Visuals, an official supplier to the team, to create the graphics, which will be used exclusively for the MEC.
"The Monster Energy Cup is a great event for the sport, and an opportunity for the team to try new things," said Kawasaki Senior Manager, Racing Dan Fahie. "We are always looking to make the KX450F standout and this "Lights Out" graphics package does that."
"We love working with Kawasaki," said D'COR Visuals founder, Danny Dobey. "I'm so glad I had the opportunity to be able to do these custom one-off kits for the race team. This special edition is definitely one of our favorites and we can't wait to share it with the public on Thursday, October 19th!"
What do you think of the graphics?
Love em 740 votes - 40.6%
Not for me 468 votes - 25.7%
Bring back the green 615 votes - 33.7%