Suzuki Top Gun Showdown at Muddy Creek This Weekend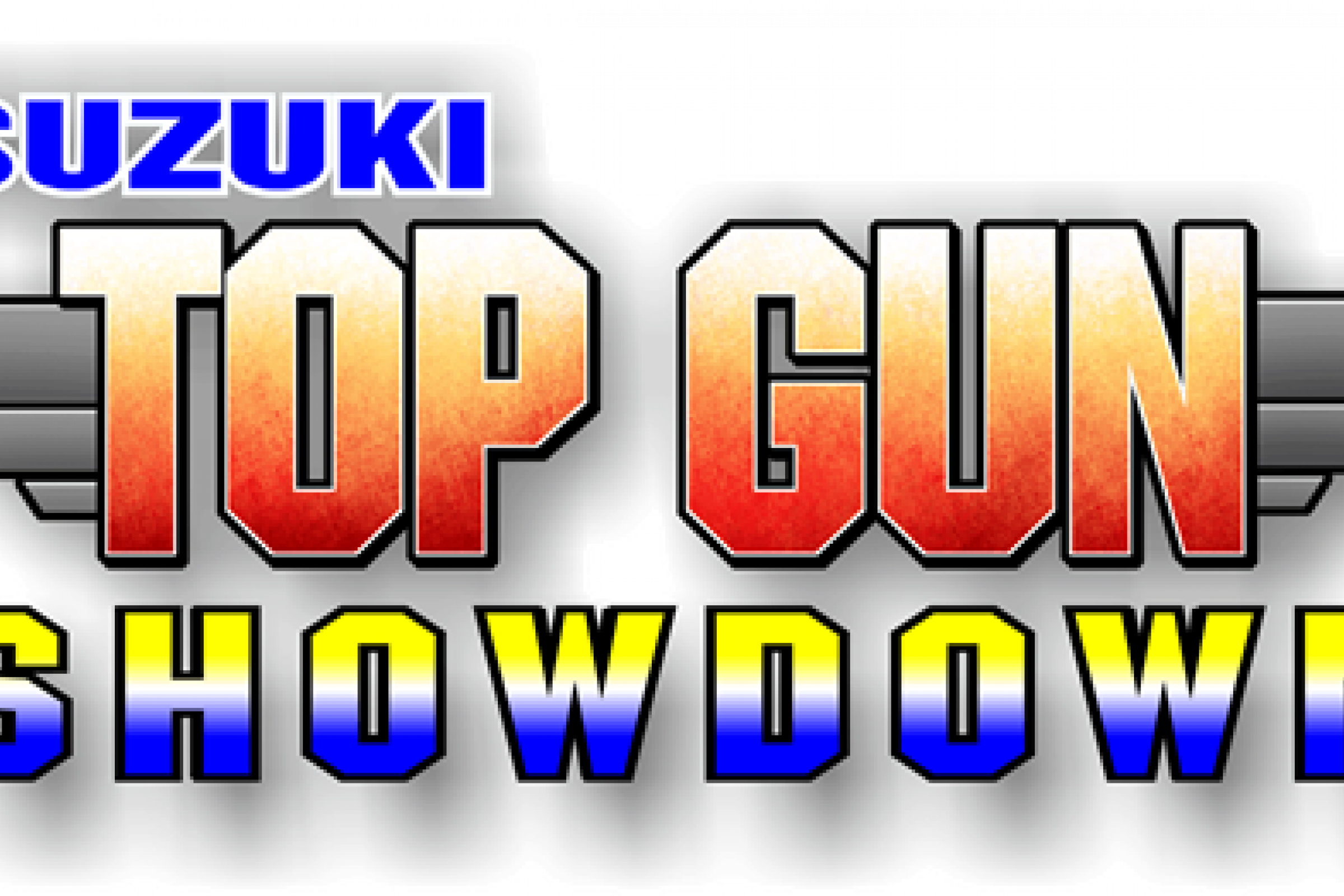 Blountville, TN – October 6-7-8 is the dates for the 30th annual Suzuki Top Gun Showdown at Muddy Creek Raceway in Blountville, TN. This event is the final event of the THOR United States Mega Series by Bridgestone and is also an AMA Pro-Am event.
Riders from over 20 states gather for this Mega Series "MAIN EVENT" every year. From back in the '70s when Ron "Wirehead" Jones dominated , then Tommy Watts, and then Rodney Barr being the first to double the finish line jump. Mike Brown dominated for several years, then Ricky Carmichael ran one of his first pro races at the Top Gun Showdown. Kevin Walker had his turn at dominating the pro classes as did Jacob Hayes. Last year Chandler Lindsey won the 250 pro class and Kyle Bitterman won the 450 class.
This race is also rounds of the PARTS UNLIMITED Ultra Series and the YAMAHA All Stars Series: two full races, one Saturday and one Sunday. Sunday is double points for the Mega Series as well. Friday is practice day for the bikes with ATV racing on Friday afternoon after the bikes finish. There is $1,000.00 Pro Bonus paid in the 450 Pro class to the OVERALL winner. This is addition to the regular AMA Pro-Am purse.
The amateurs aren't to be left out though. Amateur awards go to the top 10 in all classes. Special "TOP GUN" #1 number plates to all class winners on Sunday, plus factory contingency, plus product to the top three. All amateur bike classes will be racing, 50cc Beginners to 60+ Super Seniors.
Sunday's race will be the 3rd annual Racer X sponsored Motocross Camp Shootout. This event brings the riders from the motocross camps to an event in which they compete against each other to measure the talent of each motocross camp. Riders will accumulate points from the classes they are racing. The winning camp receives a big trophy as well as national recognition. Club MX has won the title for the past two years.
There are tons of evening activities going on Friday and Saturday. The most famous is the BARBIE Car Downhill Race which had over 60 entries last year. The winner goes home with a nice trophy plus $50. There will also be a Wheelie Contest, the Team Pit Bike Championship, the Chili Cook-off - $50 to win, Inflatables for the kids, and more. Gates Open on Thursday at 3:30 pm and close at 12:00 midnight.
FRIDAY is Bike Practice 8:00 am til 1:30 pm. ATVs Practice at 1:45 then Race afterwards.
SATURDAY is Signup at 7:00 am, Practice at 8:00 am followed by a full 2 moto race.
SUNDAY is the "MAIN EVENT" the Top Gun Showdown. Sunday morning worship service by Mxers for Jesus at 7:00 am, Practice at 8:00 am followed by racing.