Bell Helmets Launches the Moto-9 with MIPS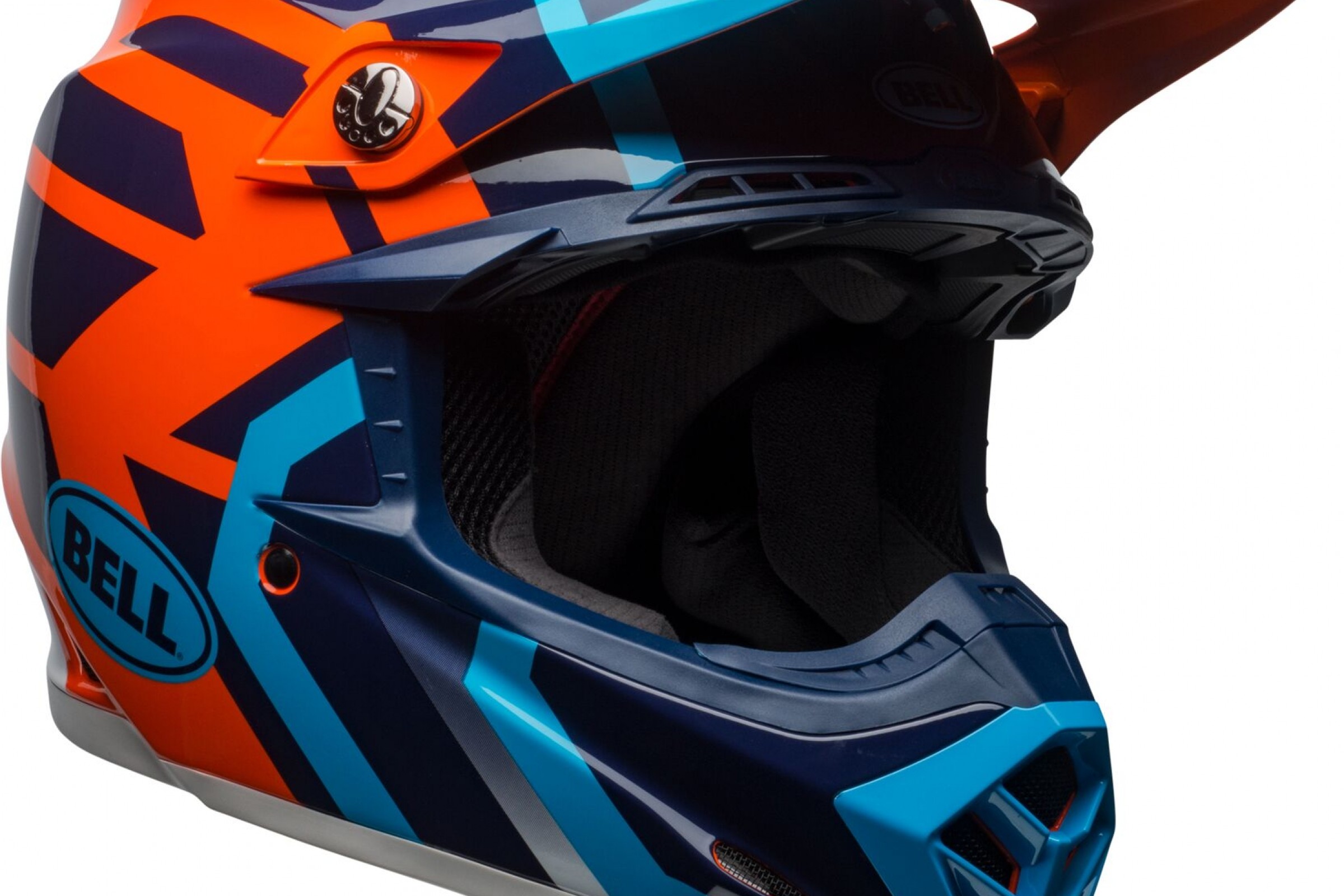 SCOTTS VALLEY, Calif. – Bell Helmets, an industry leader in helmet technology and innovation, today unveiled its 2018 MX and off-road category, highlighted by the new Moto-9 MIPS, an upgrade to one of Bell's most-popular dirt helmets. By adding MIPS to the Moto-9, Bell now features one of its two most-advanced head-protection technologies, MIPS and FLEX, in every helmet in its MX/Off-Road category. The Moto-9 MIPS rounds out a dirt protection family of helmets that alsoincludes the MX-9 Adventure MIPS, MX-9 MIPS, and Bell's industry-leading Moto-9 Flex.
"We believe riders should have access to high-quality helmets and state-of-the-art technologies, regardless of price points, said Chris Sackett, Bell Helmets Vice President. Adding the Moto-9 MIPS to the line ensures that every Bell off-road helmet, at every price point, carries the promise of superior technology and the confidence that comes with it."
MIPS, or Multi-Directional Impact Protection System, is a technology that was first used by Bell in its bicycle helmets before being introduced to powersports helmets last fall. MIPS, which is designed to manage energy from rotational and angular impacts, uses a slip-plane system that moves inside the helmet, mimicking the brain's own protection system. This system allows the head to slide independent of the helmet during the most critical milliseconds of impact, thus reducing the violence to the brain which significantly reducing the risk of a serious brain injury.
In 2014, Bell set a new standard in the industry with the introduction the Moto-9 Flex. The helmet features Bell's exclusive progressive layering technology, which is composed of three different materials, each designed to protect against specific impact velocities. Combining these three materials at varying densities creates an energy management system that protects against low, mid and high-speed impacts.
The Moto-9 MIPS, along with the rest of Bell's technologically advanced dirt line is available online at www.bellhelmets.com and at select retailers.
2018 MX/Off-Road Lineup
Moto-9 Flex - $649.95 - $699.95
Moto-9 MIPS - $399.95
MX-9 Adventure MIPS - $209.95 - $219.95
MX-9 MIPS - $199.95 – $219.95