STACYC Launches Rider Creation Program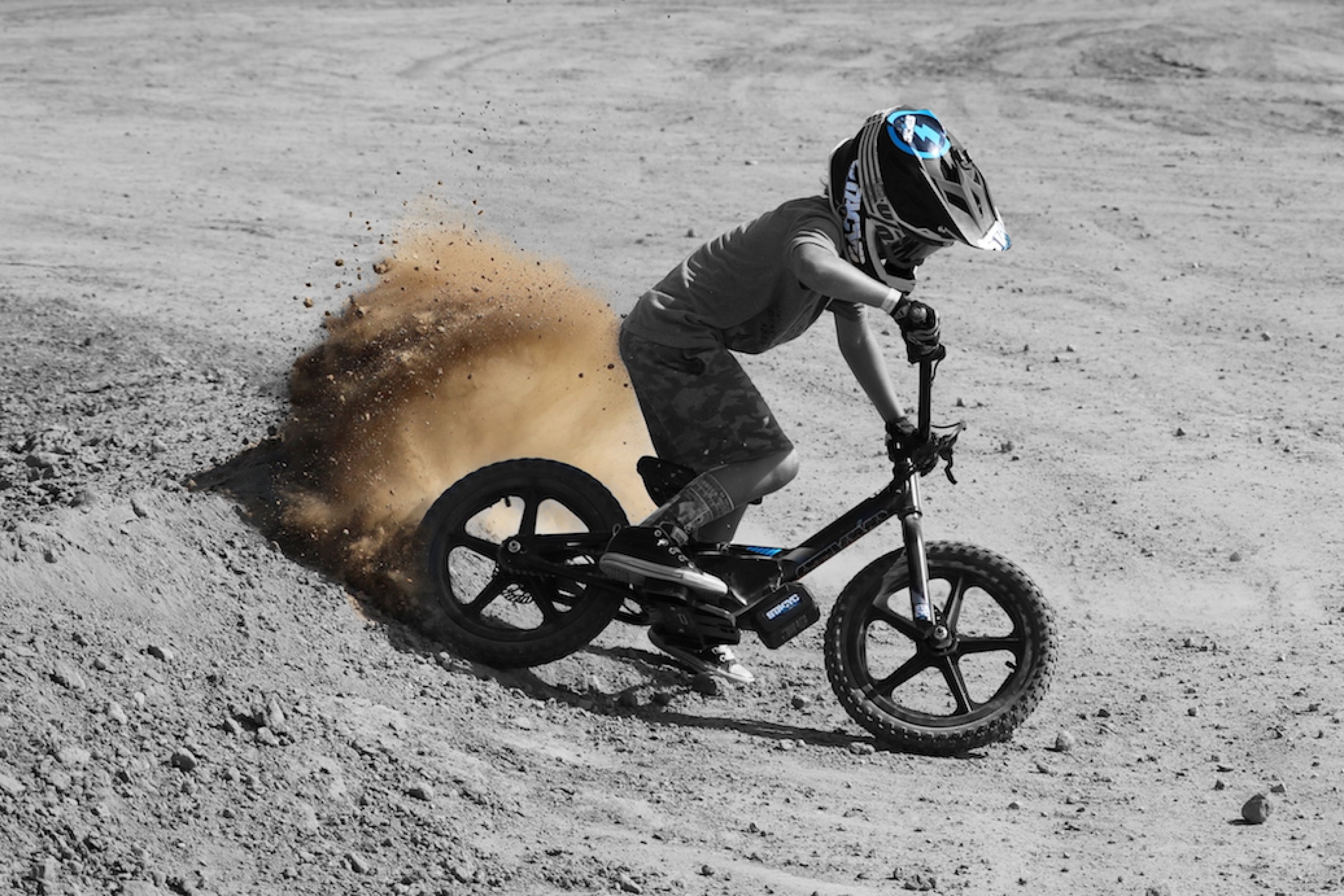 STACYC, the innovator of the 12" &16" eDrive Electric Balance Bikes is ready to launch it's Rider Creation Program to dealers in the US. The brand has successfully tested the market for this amazing new product by selling direct to the consumer since Christmas. The response from STACYC riders and their parents has proven that the "idea" was more than just one dads quest to build the ultimate training tool for his two-year-old son, it's a movement that will change the way kids learn to ride their first bicycle or motorcycle. STACYC has been able to help parents Share the Love of Riding with their kids earlier and safer than ever before.
"We've engineered an electric balance bike that has redefined the process of getting kids Proficient on two wheels. The days of adding training wheels to a mini-moto or bicycle for the 2–5 year old are over. Our new bikes will engage kids in riding more often. The STACYC can be ridden in the backyard, the cul-de-sac or in the dirt anywhere they would ride a pedal bike. Waiting for the weekend for dad to get off work and take them to the off road park is not necessary any longer. Our vision is to help develop young riders earlier and safer than ever before. The seat time possible on a STACYC is the key. With hours of riding each week, kids begin to challenge themselves often and improve their riding almost instinctually. The skills
they learn on their STACYC translate directly to bicycle and motorcycle riding, in turn giving them more confidence in their riding and better chance at pursuing a lifelong, lifestyle on two wheels." – Ryan Ragland Co-Founder & CTO
Mike Dettmers, Director of Sales, STACYC, Inc.: "At STACYC we believe that we can help combat the trend that seems to be the hot topic industry-wide. The lack of new blood coming into both the motorcycle and bike industry is not something to take lightly. At STACYC we are a group of parents that are dedicated and passionate about bringing the two-wheeled lifestyle to our kids and others around the nation. Our goal is to bring these new riders and their parents into their local bike and motorcycle dealerships so that they can become part of a community that supports their new passion for riding."
The first dealers creating new riders in their local community are:
Malcom Smith Motorsports – Riverside, CA
Berts Mega Mall – Covina, CA
Escondido Cycle Center - Escondido, CA
Incycle Bicycles – 4 locations in Southern CA
AD Farrow Co. Harley Davidson – Columbus, OH
WMR Competition Performance – Stuart, FL
PH Extreme – Miami, FL
Cycle Barn – Marysville, WA
Innovation Cycles – Derby, KS
"New riders are vital to our long-term success at Malcolm Smith Motorsports. Our goal is to introduce the love of motorcycles at a young age. I believe STACYC will be an important partner in this mission." - Alexander Smith, General Manager – Malcom Smith Motorsports
"It is my conviction that STACYC will be the starting line for millions of new riders. It was for my 4-year-old and 6-year-old grandsons. They're stoked! And so am I!" - Bob Althoff, Dealer Principal – AD Farrow Co. Harley Davidson
For more information about STACYC visit our website and social media channels www.stacyc.com and @ridestacyc on Instagram and Facebook.