THQ Nordic and Rainbow Studios Announce MX vs ATV All Out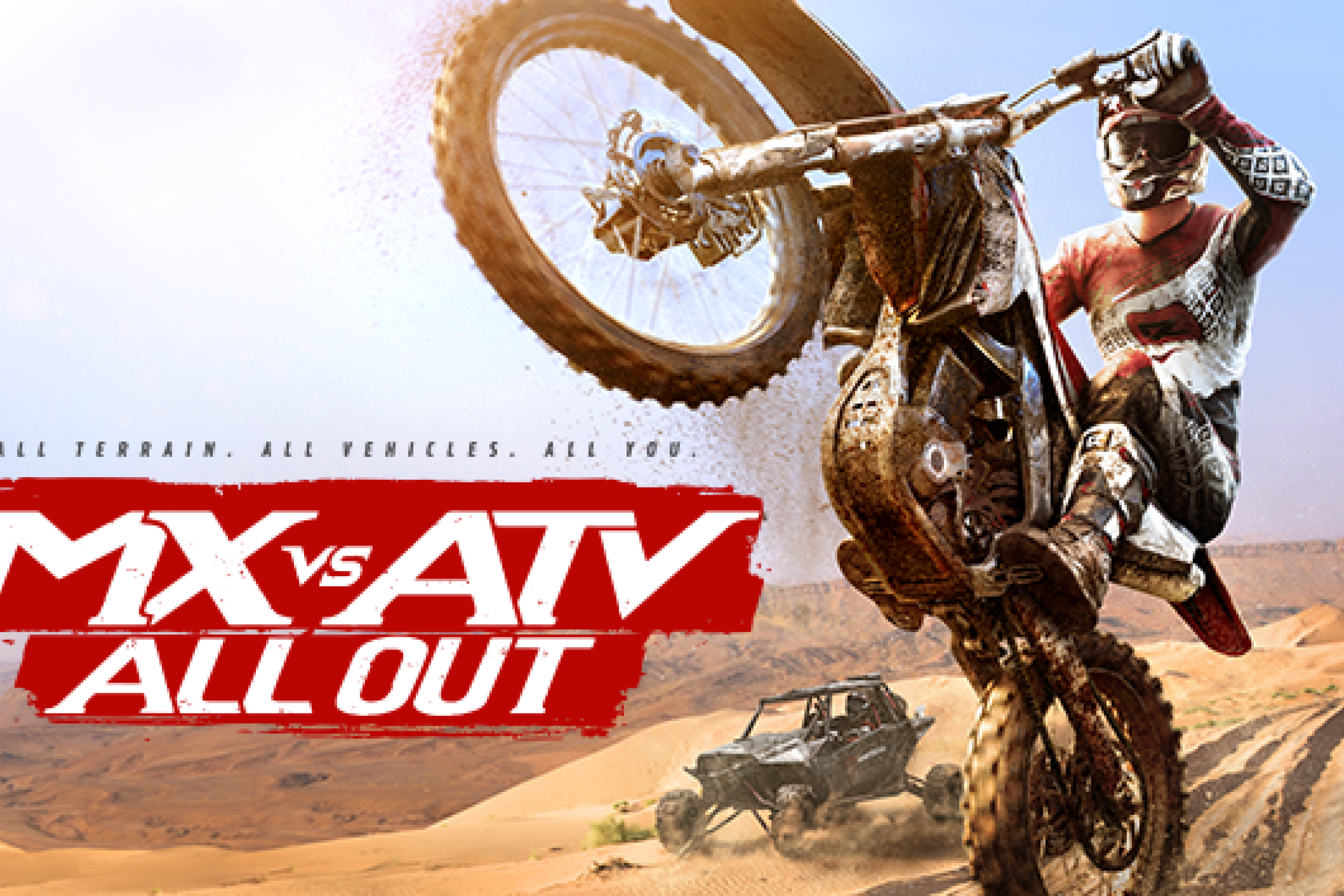 Phoenix, AZ – THQ Nordic and Rainbow Studios announced today the complete off-road racing and lifestyle experience, MX vs ATV All Out . Currently in development for PC, PlayStation4 and Xbox One, MX vs ATV All Out is slated for release in early 2018.
"All Out is the culmination of Rainbow's decades-long commitment to creating the most comprehensive and fun off-road racing games!" said Klemens Kreuzer, managing director, THQ Nordic GmbH. "Whether your pulling off stunts on your own private compound, exploring wide-open terrain in a UTV, or racing in 16-player online competitions, All Out invites players of all ages and skill levels to experience the freedom of racing and competing off-road."
What does it mean to go All Out?
In MX vs ATV All Out, choose between bikes, ATVs, and UTVs, refine your rider style at your private compound, blast across massive open worlds, and compete head to head in various game modes! The all new freestyle mode allows you to win with style and crazy stunts! Or go all out and show your riding skills in multiplayer!
Features:
Two player split-screen and 16 player online modes
Various competition modes including supercross, motocross, opencross, waypoint, tag, and more
Insane stunt system that test your limits in freestyle mode
Your own private compound that you can turn into a show room for all of your customized vehicles
Vehicle tuning and upgrades with original performance parts
Rider style! Choose gear from numerous companies or compete with one of the many top professional riders from around the world